Your packaging can leave a lasting impression on your customer, are you making sure it's the right one?
For a long time, packaging was just something businesses threw together to abide by regulations; however, we have noticed the value of great packaging in the aesthetic age. It has fought its way to the forefront of business strategy and shows no signs of slowing down.
The meteoric rise in packaging is primarily due to the popularity of online shopping. Understanding the need to replicate that special feeling that's evoked when we shop, businesses plunged money into bespoke packaging. Nondescript cardboard boxes became a thing of the past, and they were replaced with all kinds of marketing and branding genius.
In this blog, we will highlight all the brilliant ways you can make the most of your packaging and create a lasting impression with all of your customers.
So, it's time to go through some of the most important steps for your business to break the mould and stand out. In the current climate, your product being great isn't enough without brilliant packaging to match. Let's go!
Design
It's best to start with the obvious, yet still far too often overlooked. Utilising design work in your packaging should be the first step (of many) when it comes to building a bespoke user experience.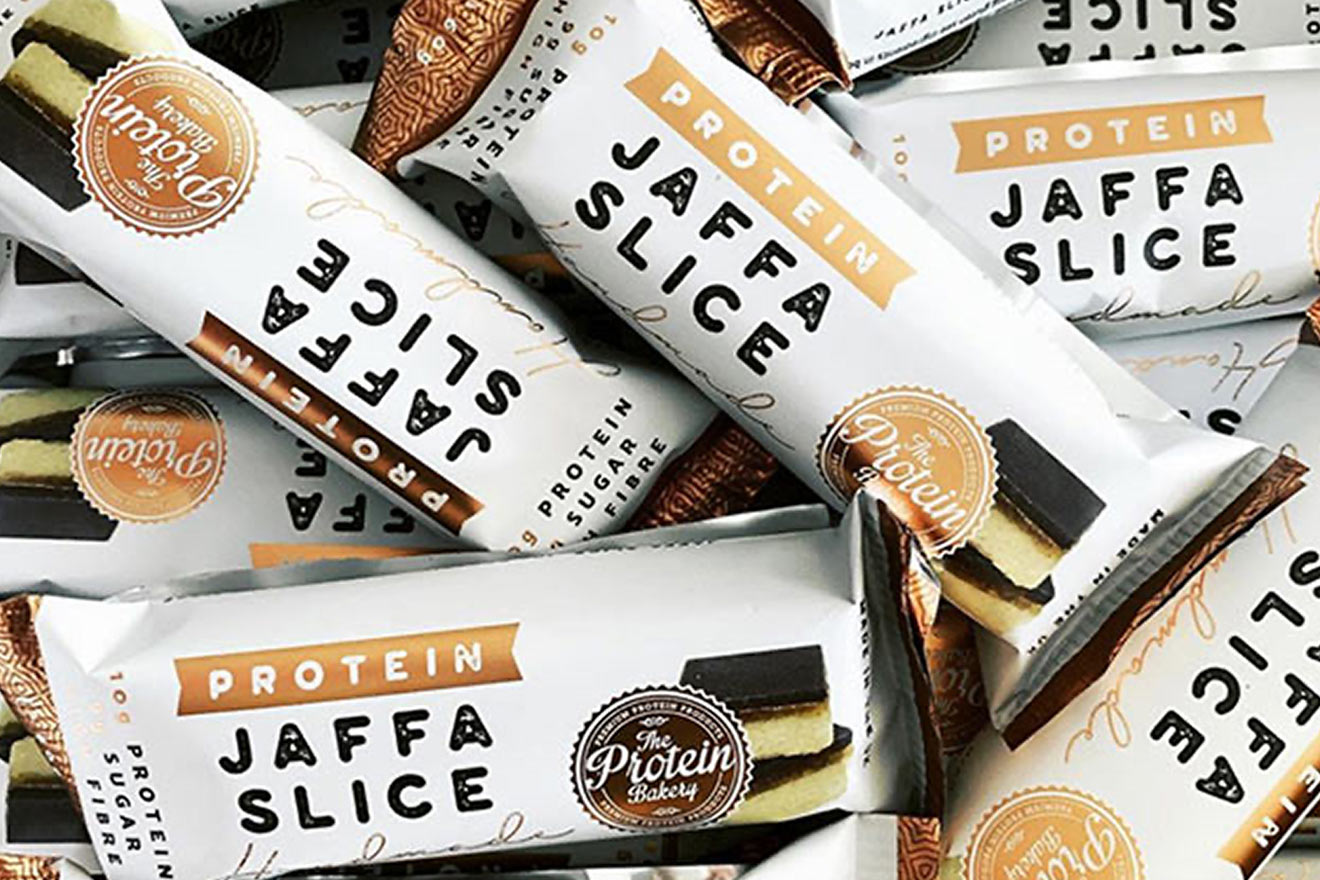 Think of it this way, your packaging is free marketing real estate. Imagine we gave you a huge billboard right in the middle of town. People are going to see that billboard, not just your customers but lots of other potentials too. So, would you leave it blank, maybe you'd put the important information on there in plain Helvetica? Unless that's very on-brand for you, the answer is no!
The beauty of packaging design is that you can be as simplistic or as garish as you want; no one is here to tell you otherwise.
Utilising blank space
If you take a look at one of our package design projects for fashion brand Hex, you will see how packaging should be done.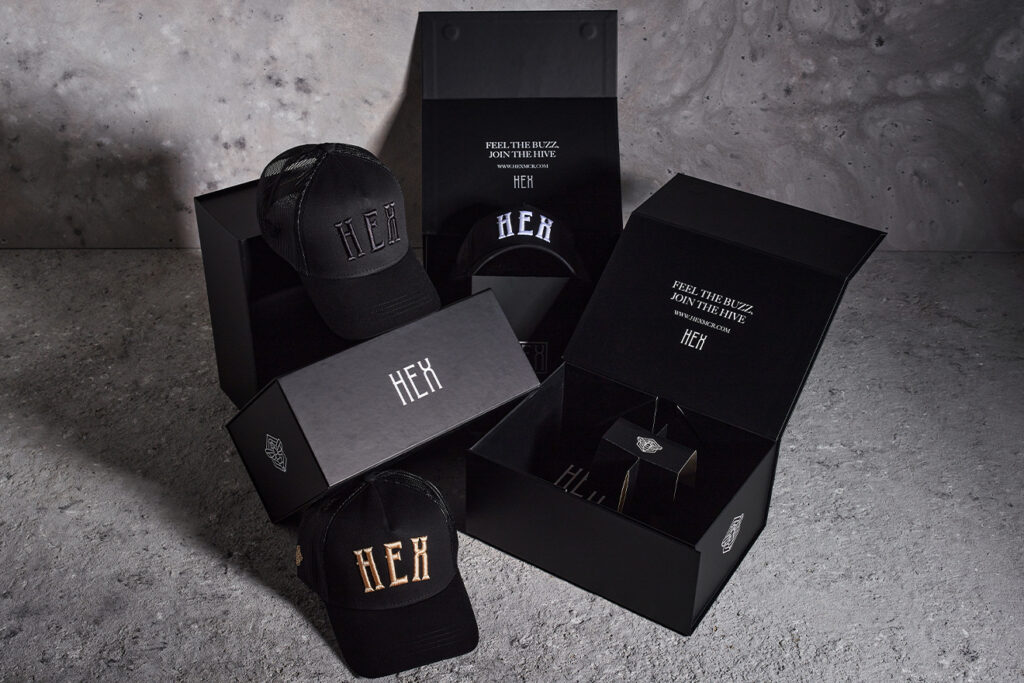 We recommended to them, utilising blank space to create a distinct focus on the branding and name of the company. This approach increases how memorable the brand becomes whilst also keeping a sleek, high-end design that runs in line with the product.
With a bespoke magnetic fastening, the box feels as expensive as the goodies inside and really serves up a jaw-dropping scoop of class with every order.
In a similar style was our project for oohbox. This gift box brand offers a bespoke range of luxurious gifts delivered straight to your or your friend's door. So guess what, the packaging had to be totally on point!
The business stressed their desire to keep the project simple, which we kept in mind when letting our graphic expertise get to work. Despite using only two colours, grey and pure white, we created a high-end piece of packaging design with a luxurious feel.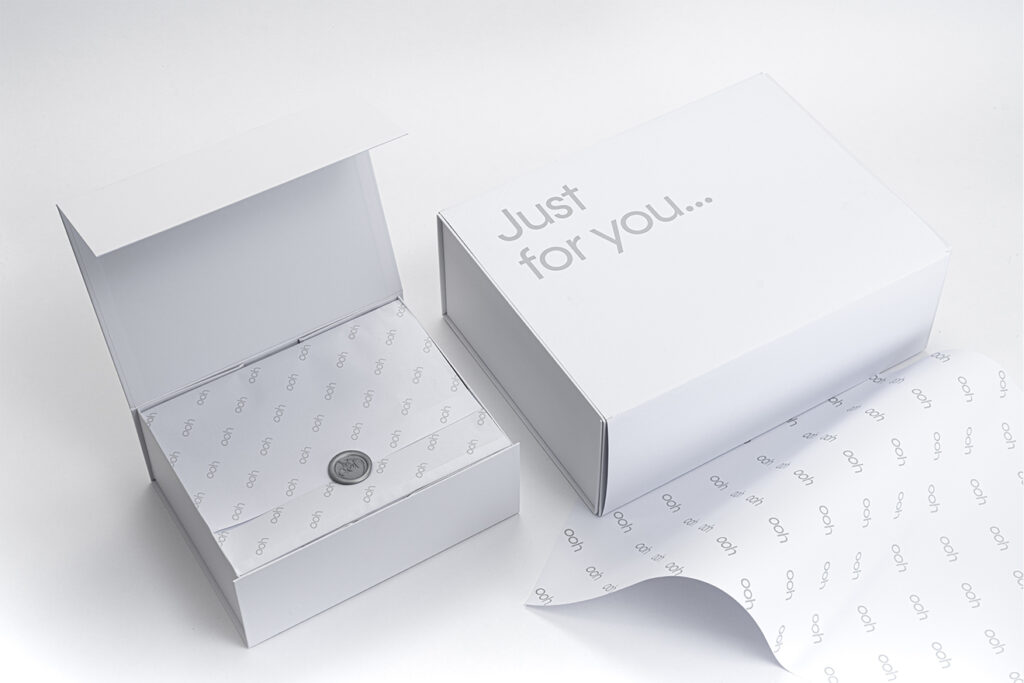 The use of blank space creates a safe and calming vibe as well as being incredibly popular in the luxury sectors. Wide-open spaces make the consumer feel at ease and create a bond that is likely never to be weakened.
Using every centimetre
Before the calm, there is the storm and that's no different in packaging design. We aren't here to tell you there's only one way to success because we all know that isn't true.
If it's on-brand, then using every inch of your packaging can be an eye-catching and strategic move for businesses. Think of fast-fashion giants Pretty Little Thing; you can't miss a PLT parcel purely because they are luminous pink and embellished with their unforgettable branding.
Using up all your free space is a much trickier approach. This is because busy design work can look messy and be off-putting. That's why we have to stress, only go this route if your vision has clarity and the design work you intend to use goes hand-in-hand with your brand.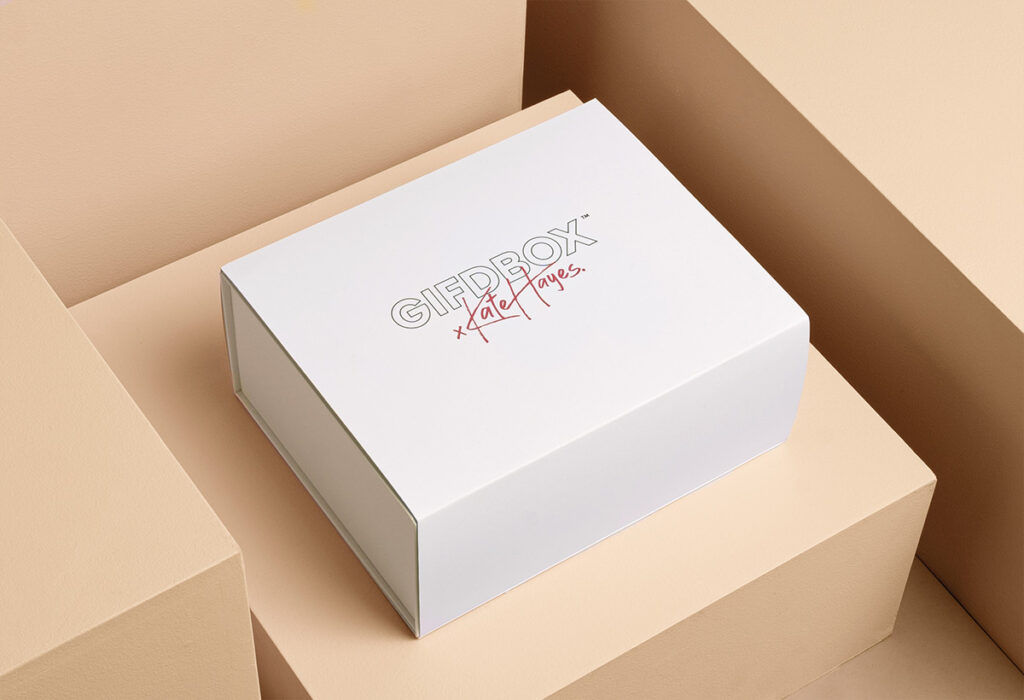 There are many more bad examples of busy packaging design than there are good ones. Why not sample the potential packaging designs on your target audience? Let people see and feel your vision. A tangible example is far more understandable than how you imagine something in your head.
Bring in your branding
If there's space to bring in your branding and you aren't doing it, you must be mad. We mean everywhere, pencils, mugs, beer mats, literally anywhere. So, let's put two and two together. Your business has a stand-out logo and incredibly recognisable colour schemes and themes. You also have your packaging, which is empty and has plenty of space for…you guessed it, your BRANDING.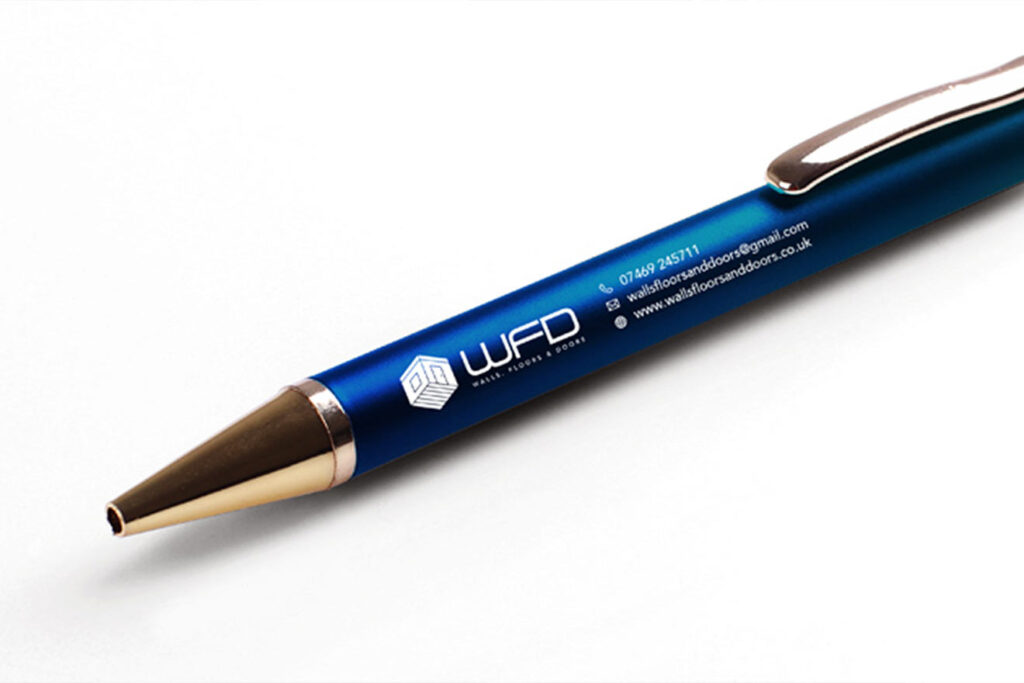 Bring the two together and create a memorable experience for your clients.
How to bring in your brand!
It's not as simple as slapping a sticker on the top of the box and stepping away to admire your wonky handy work. To make the process come together flawlessly, you need to think outside the box and consider the execution of the project.
Foiling
If you have a relatively plain-looking logo, one of the best ways to make it pop from your packaging is by using the foiling technique. The foiled logo will catch the light and provide a bespoke look to your packaging. The only downside to having foiling is the cost and the possibility of having too much on there. When it's overused, the packaging itself can become too garish. So unless that's on-brand for you, tread carefully.
Matte Finish
A matte finish is one of the biggest trends right now, and it's understandable why. Matte finishes offer a luxurious look and feel to any packaging project. They allow bright accent colours or imagery to stand out from their surroundings and offer contrast and versatility with simplistic colour schemes. Matte finishes can give a more expensive look and feel to your product.
Show us inside
One of our favourite current trends is the implementation of see-through panels within the packaging. The panel allows customers to see the product they've ordered whilst also giving your packaging depth and a quirky feel.
Given, this only works for certain types of packaging. But if you're a gift box or foodie brand, this could add something different.
Make sure we know it all!
The final and possibly most overlooked way to make the most of your packaging is the information on the product itself.
Think about it. You've got lots of free space, it is essential that within this space, you tell your customer what's inside. Making the user journey of purchasing your product as easy as possible. Start thinking about how you can make their lives that little bit simpler.
Labelling on packaging in some sectors isn't just essential, but also a legal requirement. If you operate in the food sector, we are sure you already know this. However, it is also important for industries where the client interacts with your product in a way that could be harmful to their health—for example, cosmetics that may cause allergic reactions.
Clarity is critical; tell your potential clients exactly what lives inside your impressive packaging and make it nice and simple; avoid terminology they are unlikely to understand as this is off-putting.

At Create8, we specialise in package design. We enjoy a project that tests our capabilities and pushes what may be considered the norms within the packaging sector. We work in tandem with all our clients to mould their vision and our skills and knowledge into a project destined for success.
So, if you're looking to start your project today, just reach out. We like hearing new ideas and helping businesses build something incredible, and of course, drives sales! We can't wait to hear from you!
Take a look at some more of our blogs for helpful tips, tricks and advice: