Protein Bar Packaging, a clean, minimal feel, representing the health benefits offered. The bars are now sold all around the world and are sitting on the shelves in Holland & Barretts.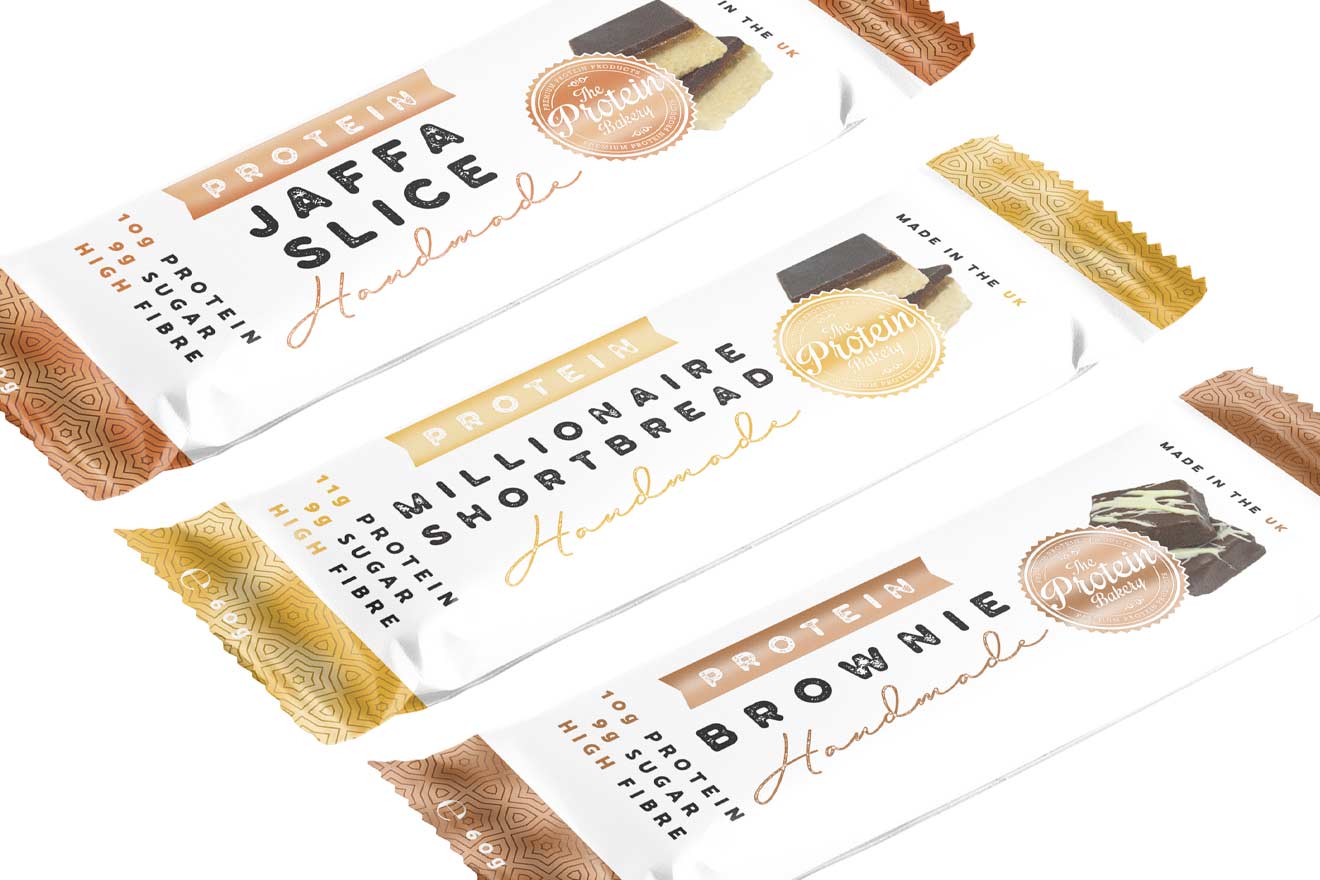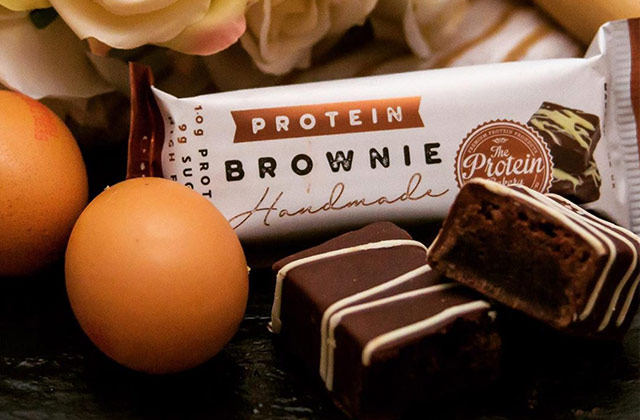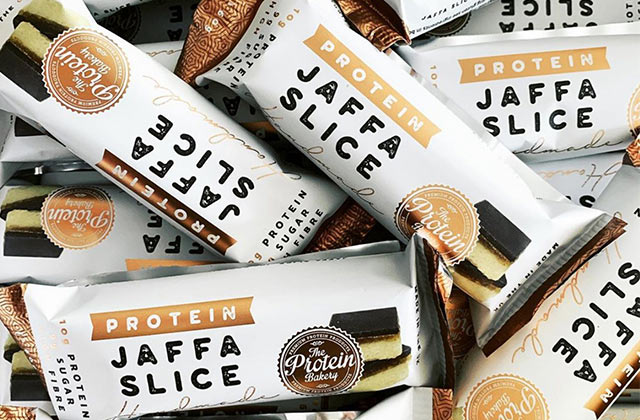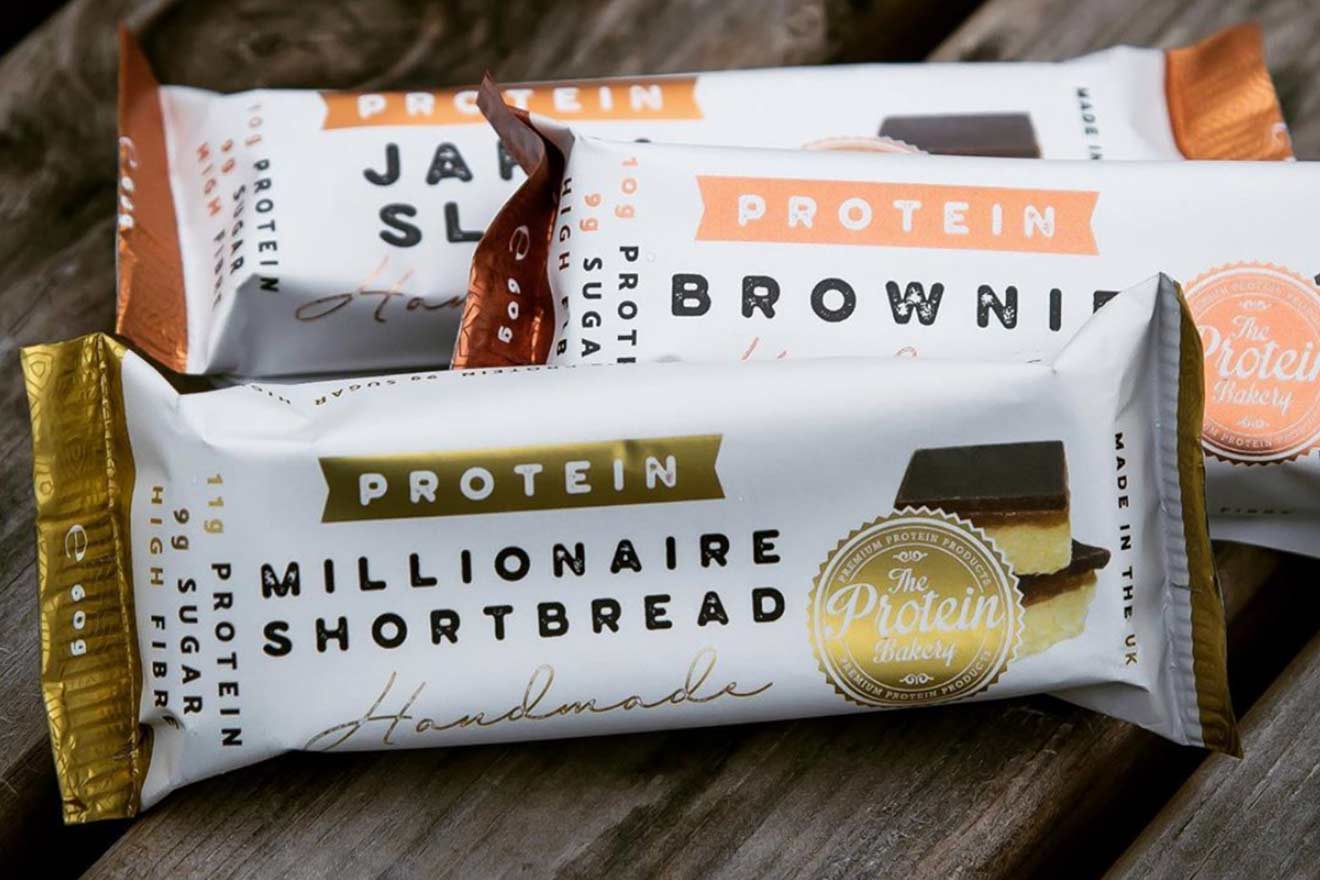 Protein Bakery came to Create8 to work on a new line of protein bars they had in the works. Together we developed 3 clean, modern designs that stand out amongst their competitors in the market. Bringing in elements of metallic colour brought in an element of luxury to the packaging, as well as their logo feeling like a formal wax seal.
After the success of the first range, which are now sold around the world and can be found in Holland & Barretts, Protein Bakery teamed up with the Create8 team once again to work on 3 new flavours in a whole new style. Moving away from the high luxury of the gold foil, these bars focussed more on a natural look that revolves around the core flavours of the bars. Again we kept the designs clean and to the point, you can instantly see the flavour and the amount of protein on the front, customers can flip it over to find out more.
Protein Bakery have brought these 6 new bars into the protein world and we are happy to help create the perfect style for each and every one. Here's what Laura from Protein Bakery had to say:
"Create8 have been fantastic! They have developed my brand, working with me to create unique and eye catching packaging for our re launch. They've bought my ideas to life and really captured what I was trying to achieve."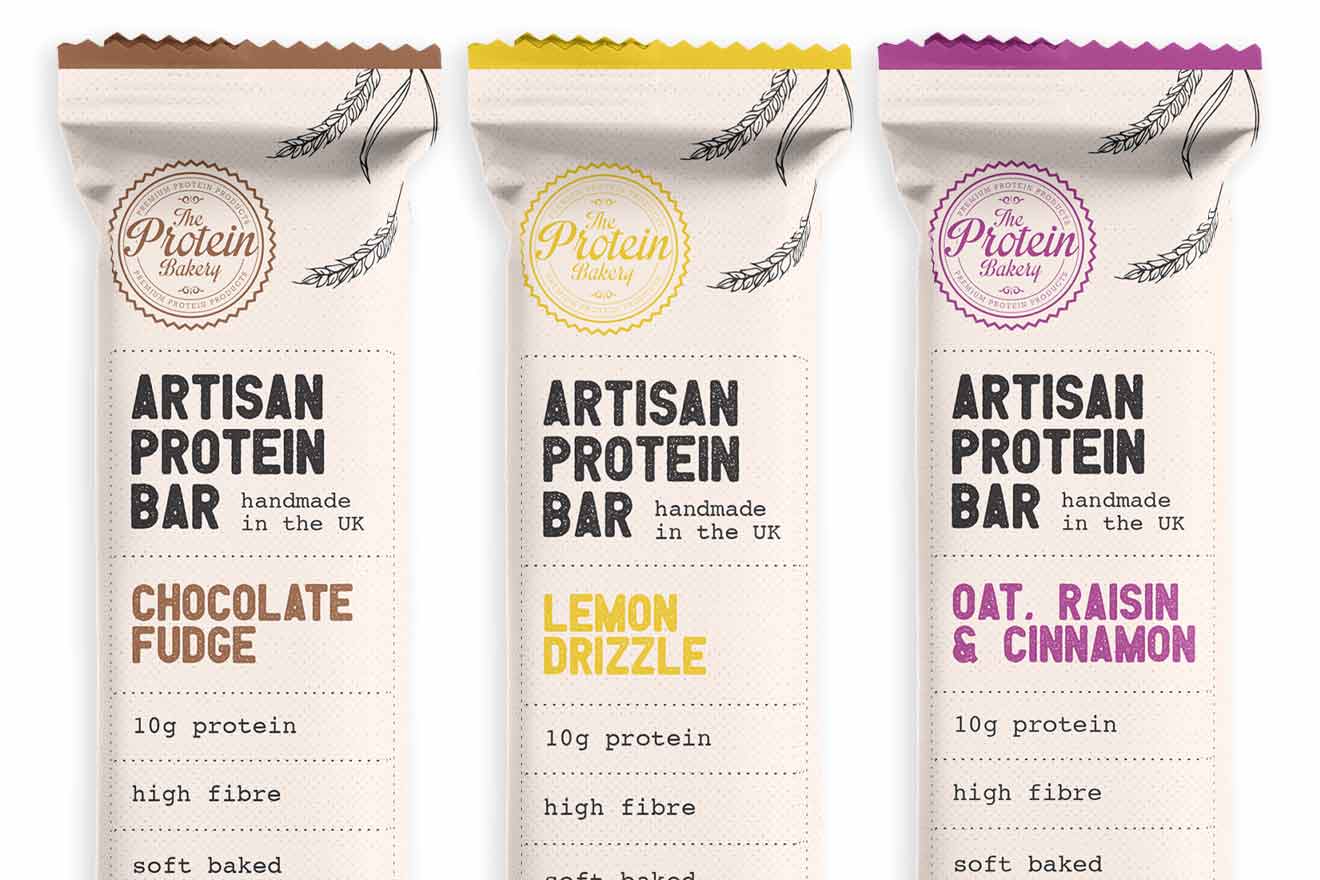 Oat, Cinnamon
& Raisin Purple
#AB2E80
Chocolate
Fudge Brown
#99633F
Lemon
Drizzle Yellow
#F1C700