What do you buy someone who's received all of your best inspo in the past? OohBox can help. This store pulls several things into a hamper, removing the stress and second guessing from your big gift.
Before launch, OohBox's founders had to pin their brand down, wow with product packaging, and gain a smooth ecommerce site.
All this allowed us to unbox our creativity, tackling every side of a concept that many people would love at first sight.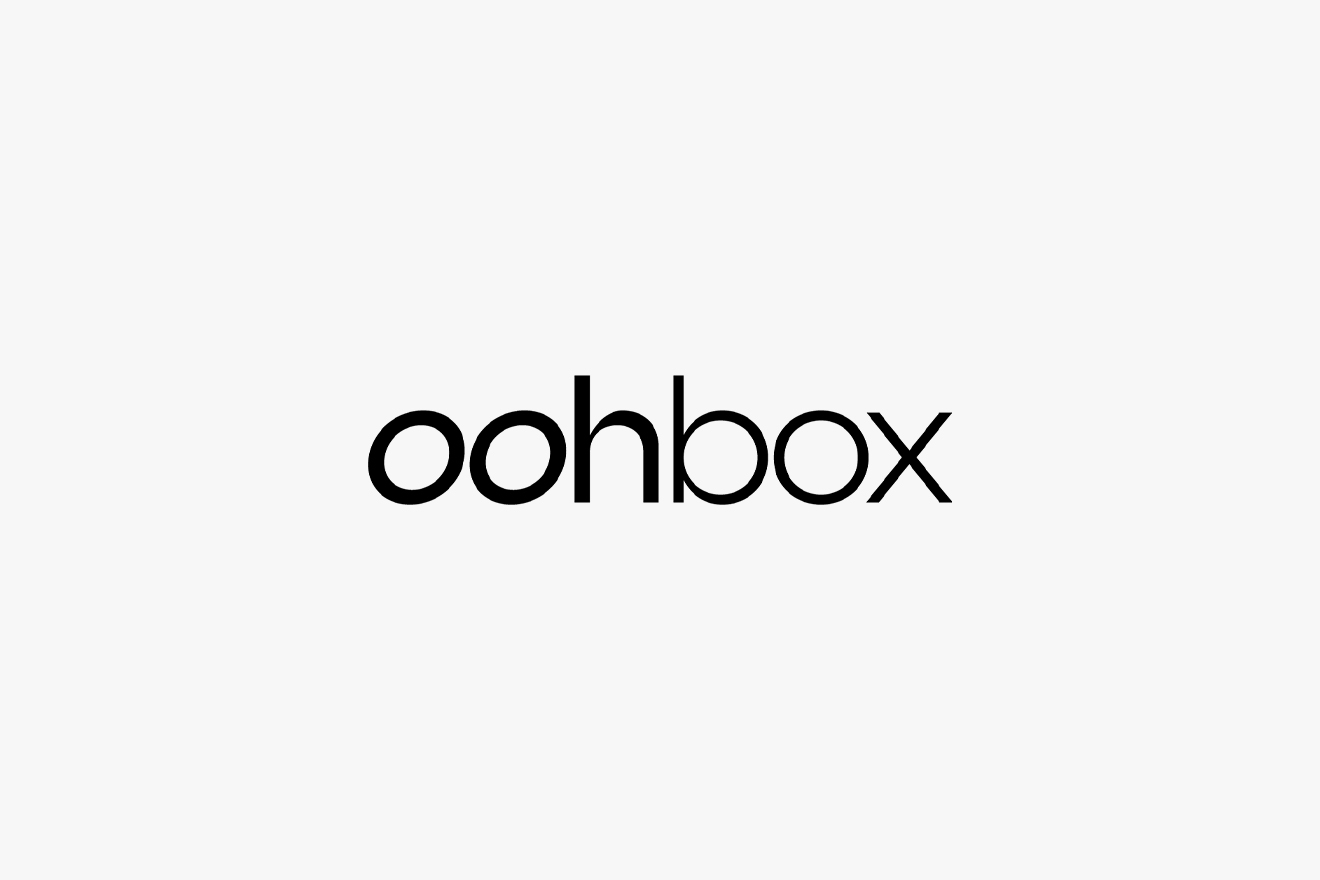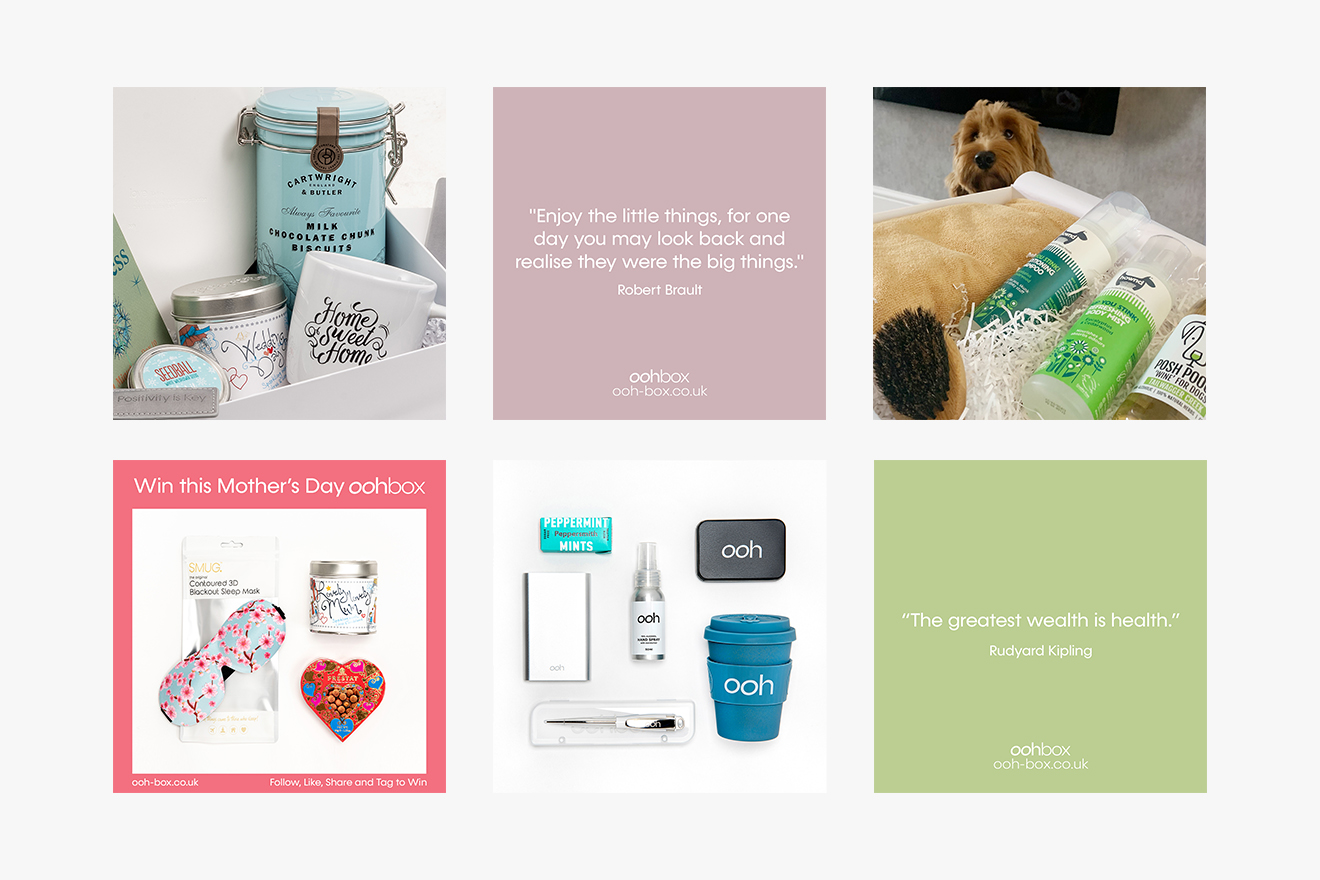 First, we researched and spoke to the team in depth, learning about the brand. It led us to a moodboard where the warm, fuzzy aspect of the business could take shape tastefully. We italicised the 'ooh', and aimed for a high-end look dominated by white space.
From baking and BBQ sets to pet treats, wedding presents and pamper hampers, the website had to break down so many options for different buyers. So we organised the wireframe by four categories – recipient, occasion, type and price. Other filters could apply with selections. Meanwhile, a What's New section would entice any repeat visitors.
As development continued, we crafted another moodboard for the packaging, sticking close to pure white boxes. Anything else would be too busy. When there's so much inside the box, merely opening it is a beautiful pose for social media. Plus, it'd lend a chic aspect that working professionals – often time-poor and struggling for gifts – can appreciate.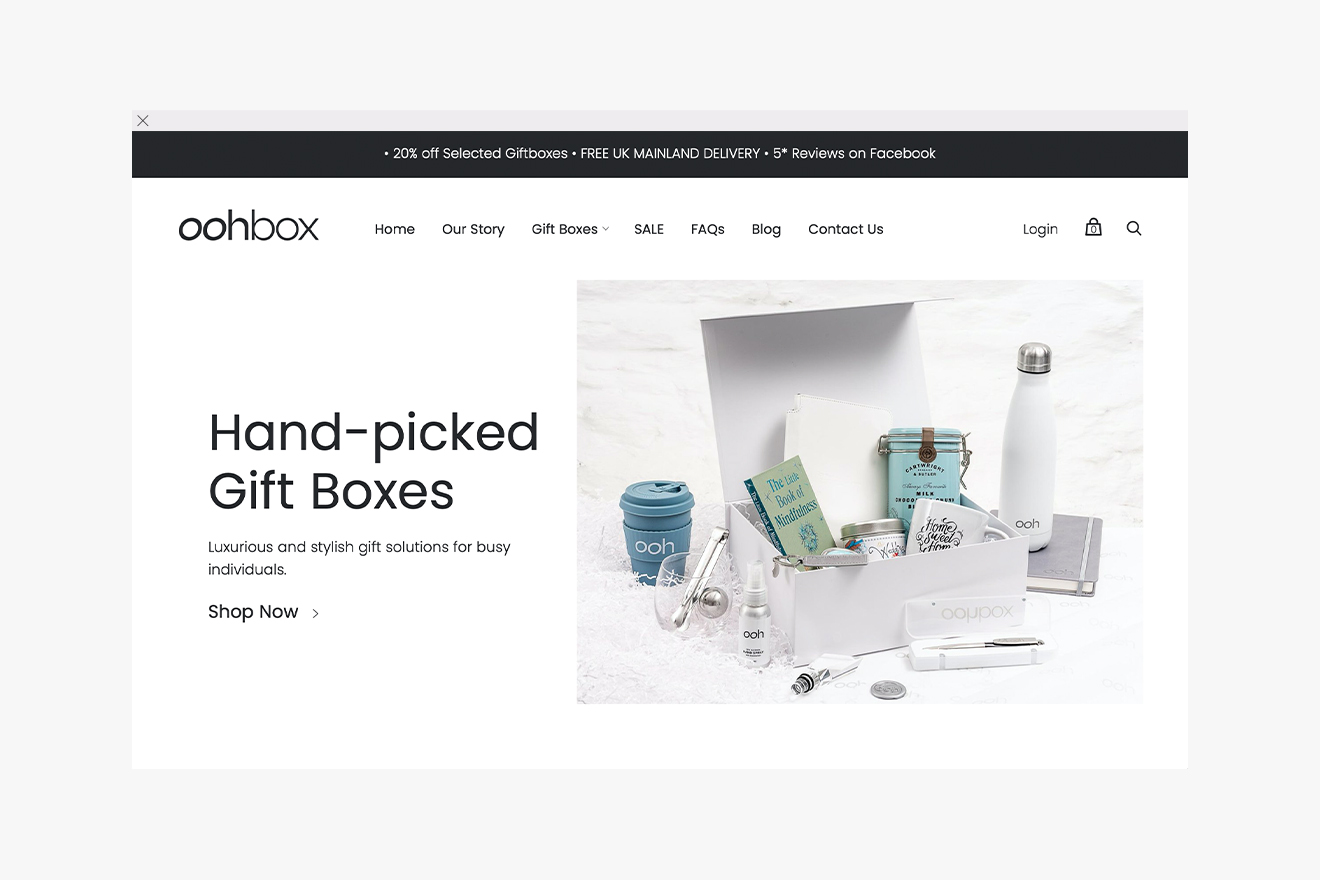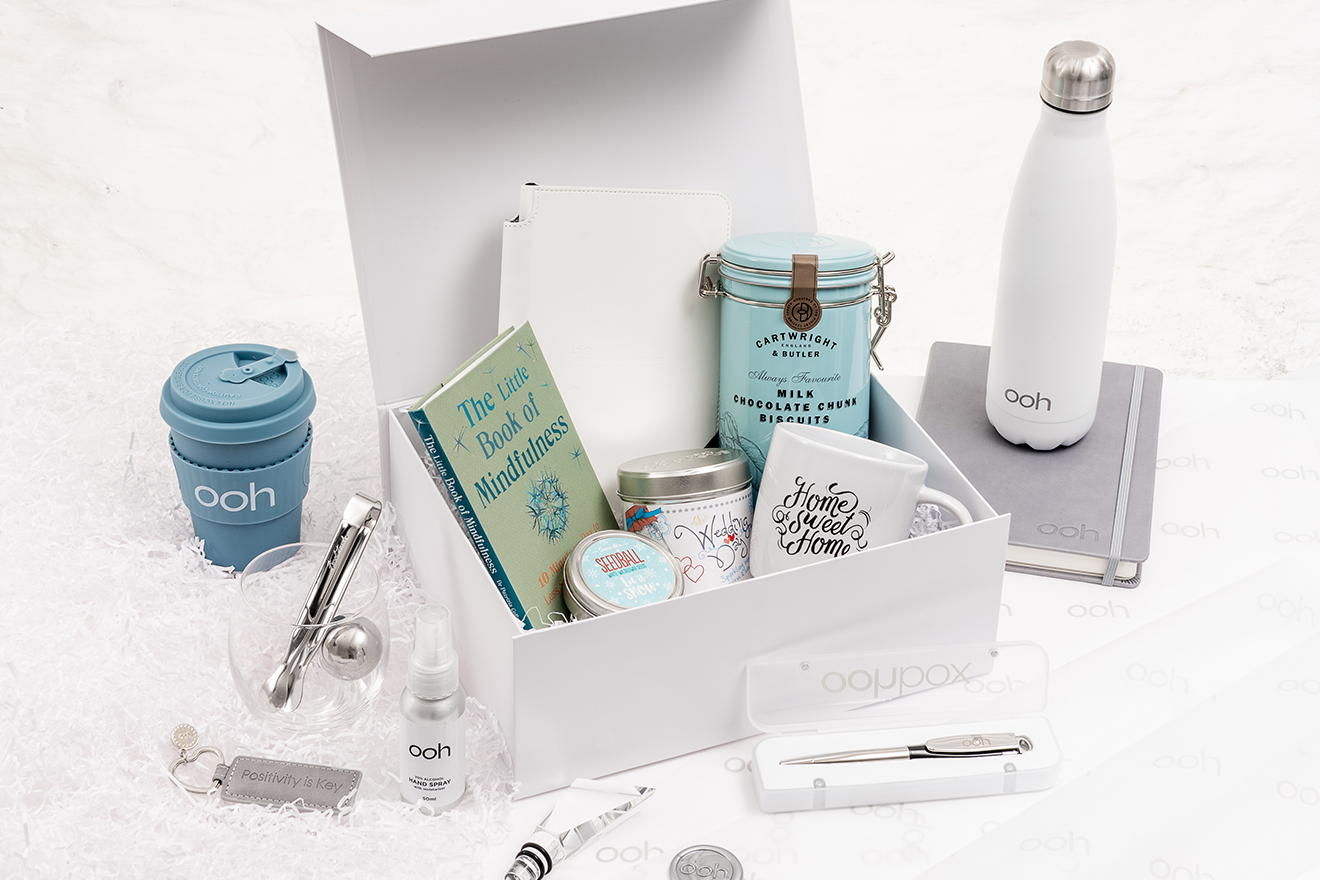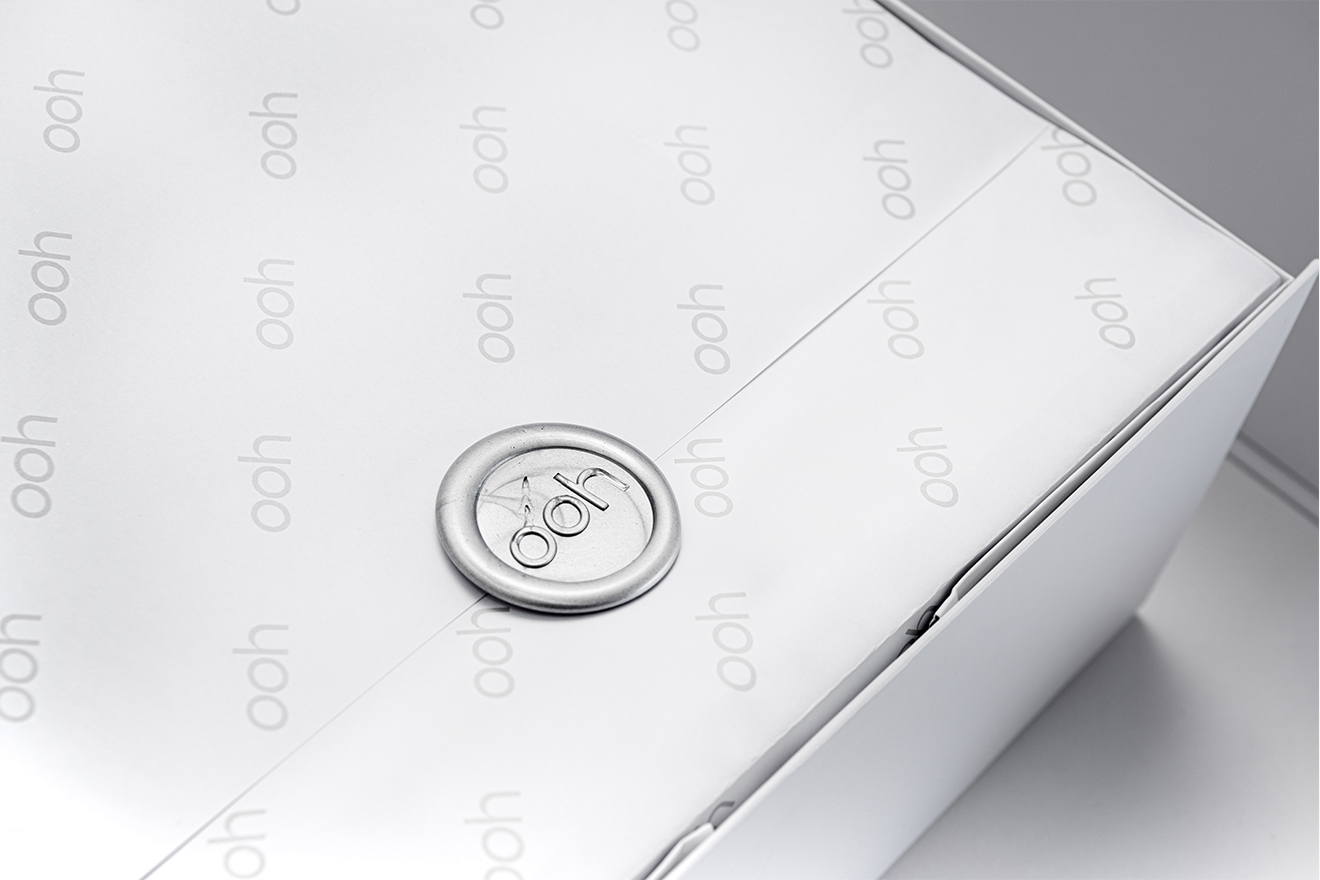 The minimalist touch is clear on the live website. OohBox's brand identity (elegant, convenient, the rush of surprise) lets its colourful contents stand out. 'Shop' buttons speed up the user journey, while USPs stick around on a top banner highlighted in black.
With branded cups, beakers, cases, lotions and electronics, OohBox has a distinctive look for its own, in-house gifts too. The client is really pleased with this level of unity.
View Website
"Create8 have been utterly supportive, responsive and professional. They created a stunning brand for us that we love and get great comments and feedback about. They have helped us set up our shop and are working hard to drive sales and manage the digital side of things that we simply don't have the time or expertise for. We are now seeing the results of their hard work and are immensely grateful for their pro-active and straight talking advice.
It was a big project and Create8 made it all seem so simple and easy by breaking down the process to get to the end goal. We really appreciate the hard work and time put into the project, they listened to what we wanted and exceeded our expectations.

OohBox