The world as we know it continues to grow into a social media-focused way of life; your brand's online representation is more important than ever. We could go on for an entirety about how long social media has been around, but we'd rather you stay awake. So, the key takeaway from the social boom is that businesses who used to plough their money into hard copy marketing are now knee-deep in digital marketing spend.
As social media emerged as a means to devour marketing budgets, businesses quickly realised the value of this consumer touchpoint. Before we knew it, online spending had skyrocketed, and those who were rushing to get online got left behind.
However, as social media became everyone's favourite tool for marketing and mindless scrolling, it wasn't all roses for businesses. With a new brand touchpoint came a new problem. The truth is, it has never been straightforward to keep your brand consistent across different media outlets, let alone the several different social media platforms!
So, here's what we are going to do…
In this blog, we want to walk you through some of the strategies you can follow to keep your brand consistent and create a lasting impression at every touchpoint. Speaking from experience (without telling you our ages, we've got plenty of it) we want to help your brand succeed online.
Anyway, enough of the chitter-chatter; let's get on to the good part.
Your brand and the basics!
Firstly, let's make it clear that we don't want to tread old ground explaining what a brand is for probably the thousandth time. If you're looking for that info, check out this blog:
We are presuming that you know your brand is more than just a logo and a tag line, maybe a splash of half-decent graphic design here and there. When it comes to your customer touchpoints, your brand is largely about how you make your clients feel. Not just the kind of feeling when one of your fabulous products turns up on their doorstep, but the way they intrinsically associate emotion with everything you do. This being said, it's still pivotal that you get the basics right before you start to focus on the more niche branding traits.
What basics should you be thinking about? Well, without delving into the seemingly obvious, it's essential that your business maintains the way it looks across all platforms. You should be thinking about the same logo, tagline and colour palette. That way, you'll be easily recognisable by your potential customers.
We don't want you to panic too much if you have to alter your logo or header image slightly due to dimensions; just do what you can to stay on brand.
Your basics should be updated and refreshed quarterly to keep everything groomed and fresh. But, of course, don't make any changes that are too drastic, or you will lose the brand recognition you've spent time building.
Top tip: Make sure you complete an audit frequently so that your brand remains relevant and accessible if any changes occur. Maintain a frequent level of activity; a static account is worse than no account as it can imply that you are no longer trading. Ensure all of your assets are consistent with your brand guidelines; if something is slightly off, potential customers may fail to recognise you.
Branding at Create8
At Create8, we offer multiple variations on a brand package, depending on the needs and specifics of each client. Whether you're looking for a spruce up and a refresh, or you're building something unique from the ground up; we've got your back! We always have the best interests of our clients at the forefront of a project, meaning if we think you have the skillset to do something independently, we will tell you without hesitation. If you feel confident with portraying your brand on social media, then you should give it a go! However, making mistakes in the public eye can be unforgiving, so tread lightly and be as cautious as possible.
Alternatively, you can pick a Create8 brand package that includes social media management. That way, you know that every step will be calculated, and your content will be in safe and experienced hands. If you want to check out any of our previous brand packages, follow the link below.
Understanding your tone of voice
One of the most challenging processes when translating your brand on social media is understanding your tone of voice; why? Well, because if you already sound a certain way across other platforms, be it billboards, flyers or your website. If you sound completely different on your social media feeds, it's going to be confusing and disorientating for your potential customers.
If your business is a start-up and you don't think you have developed a tone of voice yet, keep writing. Whether it's blog posts, social media posts or website blurb, you'll soon get your head around it. You can start to look for the persona you create, specific terminologies you like to use or phrases that relate to your business.
Top tip: If you have a large team or hire someone to write copy for you, make sure everyone understands your tone. You don't want to develop a sarcastic or tongue-in-cheek tone on social media but a professional corporate tone on your blog; It just makes no sense.
The extension of visual branding
OK, we don't want to state the obvious; if you're a regular blog reader, you'll know how much that annoys us. But, social media is an incredibly visually focused outlet, so it's here that you'll extend your visual branding. The long-term aim should be that someone can identify your feed from the images alone. No tagline, no logo, no blurb. Just good old-fashioned visual branding.
What you're looking for is essentially a matching wardrobe of lots of complementary colours. You will run these colours, filters and vibes across all of your feeds to create brand consistency as much as possible. Recognisable elements will build on your brand recognition and, in general, create a very uniform feel around your brand.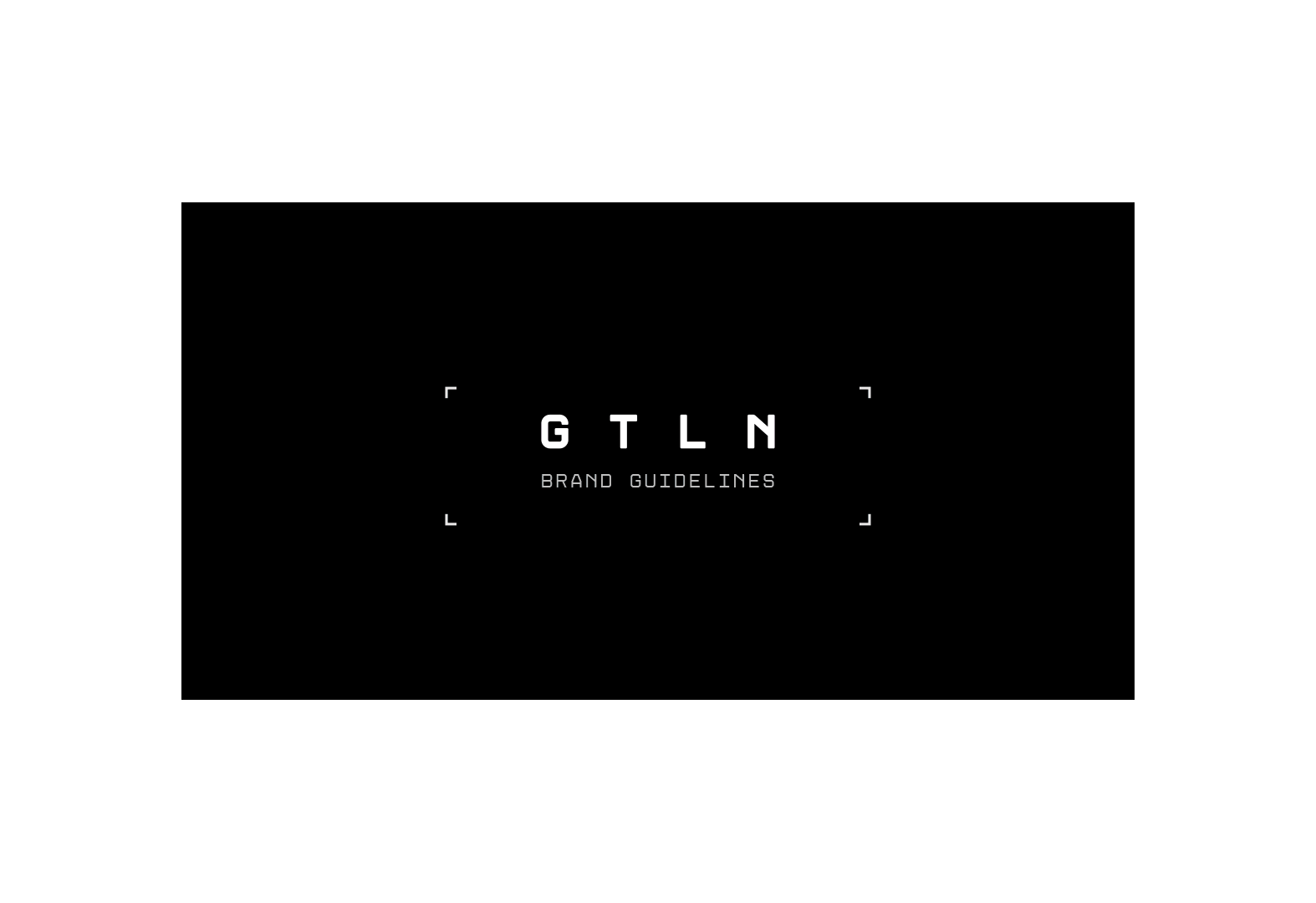 Top tip: Build certain elements or examples of the things you are looking for in advance. You should include typography, image style, colouration, fonts etc. Create images, videos and posts that flow seamlessly into each other and build a graphic template for things such as announcements, giveaways etc. By planning the majority of your posts, you will be able to guide your social media journey from the start to ensure you create brand uniformity.
Marketing personas free up your content
The true beauty of marketing on social media is that you are able to reach different demographics whilst keeping your brand intact. You achieve this by creating marketing personas.
A marketing persona is essentially a slightly varied personality based on the demographic of the platform you are using. For example, if your company has a TikTok platform, the audience is likely to be younger than that who will view your Facebook posts. Therefore your brand persona will differ to suit the varied audience. As long as you maintain consistency in colours, tone and basics, you can flex your persona to fit the demographic in front of you.
Top tip: Always do your research! Make sure you know your platform-specific demographic rather than assuming you do because we've often seen businesses surprised by who actually engages with their content. Check competitors to ensure that your brand persona fits with the general personalities on the platform. Standing out is fantastic but being entirely out of someone's comfort zone is more likely to alienate them.

All in all, you can have a lot of fun when translating your brand on social media; after all, it's meant to be a fun place to be! Obviously, as with any branding exercise, there are some obvious pitfalls and mistakes you want to avoid at all costs. Making errors in your branding can alienate potential customers and make you unrecognisable. When it comes to getting the process right, we always advise enlisting the help of a branding agency or specialist to help tick those boxes and avoid the issues.
So, the next question is…
'Could Create8 be the branding agency for you?' Well, we'd like to think so! Our innovative and insightful team always looks forward to the next challenging branding project. With lots of experience in creating brands that capture the imagination of potential clients and propel our clients to the top of their sectors, choosing us is always a wise move.
But…you don't have to take our word for it! How about visiting our website at the link below and having a look at some of our most recent branding jobs. If anything catches your eye, reach out and let us know, we can't wait to hear from you.
Take a look at some more of our blogs for helpful tips, tricks and advice: