The significant changes of 2021 mean that your social media 2021 plan should be more flexible.
It's no secret that 2020 was a bit of a horror story. Our lives changed in countless ways, and now, despite making it beyond the mask, we are struggling to comprehend some of the implications.
Of course, the pandemic changed the obvious, but the knock-on effect has also affected how we work at an operational level.
From how businesses conduct themselves on a day-to-day basis to the way they attempt to market to the masses and everything in between. Of course, in the world of marketing, you have to be constantly on your toes and have a keen nose for what's wanted and needed on any given day, social media 2021 marketing is no different.
2020 meant that our marketing plans for 2020 and potentially 2021 were ripped up and tossed into the air Hollywood style.
In this blog, we're talking about the things you should consider in your 2021 marketing plans. With new-found norms and entirely fresh approaches to interaction, it's time your business started planning its new phase of marketing.
The new normal…
Without stating the obvious, as we all sat patiently staring out the window in 2020, our need for social media rose drastically.
Think about those weekly quizzes between family and friends, the Zoom calls with your work colleagues (other video sharing platforms are available).
Whilst we were locked inside, social media was learning, improving and revitalising itself. Most may not remember, but the world of social media marketing was becoming a little bit 'samey' before lockdown one happened.
Lockdowns created a new normal, this involved using technology that was previously alien to most of us, especially gran, who thought acted like she had mastered brain surgery once she'd set up her webcam.
Social media resurfaced in 2021, and marketers rejoiced. However, those who thought it would all be the same as before were quickly proven wrong.
The old balance of content, engagement and advertising had changed, and it was time to get smart or get out of the way.
A change in the rules
It's fair to say that 2020 created the rules, and 2021 set them in stone. As we see a change in the way businesses are thinking, listening when your clients are talking has become essential, no matter how important your opinion may seem. There are new mentalities in the marketing sector that you may not yet be aware of, and most of all, the changing landscape isn't going to wait around for you, so hop on.
Digital Marketing
At Create8, our blog isn't the only way that we can help you. As an agency that puts forward-thinking and innovative solutions at the front of every project, we can help create a digital marketing plan for your business to blow away the competition.
Rule 1 – Listen to the silence
The truth of the matter is that one of the most significant errors made by businesses in the last year was simply not listening. A large percentage of your audience is passive, is continuous talking really the best approach?
Honestly, no.
2021 has seen a distinct change in the way we attempt to market to people, and this is set to continue for the coming years. If there's anything you should be doing right now, it's including a content-based approach to your marketing, but not any old content… your audience wants content that doesn't scream for engagement.
Think about social customer care. Think about all of the ways you can listen to your customers and build your social media 2021 offering around what they are looking for; it isn't all about selling constantly.
Rule 2 – Think about the new (old) audiences
Don't overlook that social media is becoming more accessible. All of those hours spent teaching our parents and grandparents how to use technology may now be worth it.
The baby boomer generation is now more immersed in social media than they ever had been, and what's more, they are even spending money there!
Yes, we know that marketing to an older generation isn't the most straightforward task in the world, but it's also an opportunity that you shouldn't ignore.
The baby boomers are buying into new products and are purchasing them in ways they wouldn't have previously.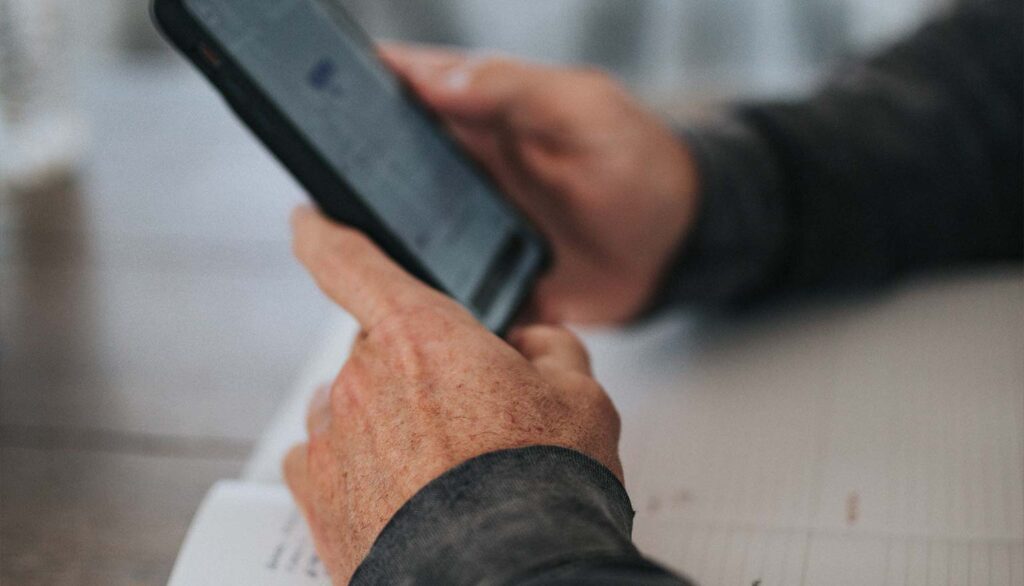 One of the best examples of reaching the baby boomer in recent years has been the social media savvy Poundland. From tongue in cheek marketing campaigns or bringing new product offerings to a market that already understands their brand value, they are winning the battle for the baby boomer generation.
Create8 culture
At Create8, we do things differently; maybe it's the Manc blood in our veins, but we constantly strive to provide an unparalleled service regardless of your project specifications.
We bring an unconventional edge to your branding and enjoy breaking the rules so that your business stands out from the crowd. Regardless of what you're looking for, we are an agency that provides bespoke solutions to the most challenging questions.
Rule 3 – Think short and long term!
By far, the most popular outcome for marketers who are leveraging social media is to show a return on investment (ROI) to the businesses hiring them. This means generating new leads and converting them into clients. However, when focusing solely on lead generation, we forget that short-lived experiences don't create long term revenue.
To truly leverage the power of social media marketing 2021, marketers must focus on creating two distinct flows of business.
Firstly, they must continue to put businesses in front of new potential clients to show instant ROI. Secondly, for a social media marketing campaign to be deemed successful, it must also build bespoke experiences to win long-term loyalty.
Our advice for your planning is to value both these streams of revenue equally. Reach out to new audiences and reinvigorate those already through the door, whether that means offering fresh products or tweaking the customer experience.
Rule 4 – Have we met before?
As a business, your marketing effort should also promote experiences, regardless of whether you are a product or service-based company.
One of the critical parts of building an immersive experience is to integrate social media data within your marketing. As more people use social media to reach each other, marketing to someone based on their wants and needs is something you should be doing, regardless of your capabilities as a marketer.
Think about the data you can harvest from platforms like Google Analytics. Use the information you have, to offer better experiences and, in turn, drive more sales.
If one of your products is constantly being placed in the basket of potential customers but are never checked out, think about incentivising that purchase. For example, maybe you could offer a discount solely on that product?
It's not Groundhog Day
It's no secret that social media marketing is increasingly becoming a job for the savvy. As rules constantly change, so do the desires of the businesses investing in digital marketing.
No two days in the online world are ever the same; this is not Groundhog Day, therefore expecting results based purely on ones previous is short-sighted and highly unlikely to work every time.
To provide the best outcomes, your planning needs to be as flexible as you. You need to have rules that are breakable and brand guidelines that are not! You need to keep brand awareness whilst creating and releasing exciting new concepts.
Countless mistakes are being made in the online world by companies that have become lazy with their marketing. Hopefully, the drastic changes of the last eighteen months will have shocked these businesses back into life.

You win no races by standing still, but even if you're moving and winning at first, you'll win fewer if you fail to learn and develop. As mentioned above, it's also essential not to get too caught up in that initial ROI; returning customers keep your business profitable, not one-off sales.
At Create8, we are an agency that keeps its finger on the pulse. When digital change is afoot, we can make educated suggestions and anticipate the ebbs and flows of social media 2021 success.
There's nothing we like more than a challenging project landing on our desk, and we can't wait to hear what you and your business have in mind. Drop us a message, and we will be happy to discuss all of the ways that we can bring additional value to your business.
Take a look at some more of our blogs for helpful tips, tricks and advice: