Why you need an online booking system in 2021
With great responsibility comes great uncertainty, or at least that's how businesses who have survived the past 18 months are feeling. The pandemic has changed how we address business decisions, and it has universally prepared us to expect the unexpected.
One of the great wins, if you could call it that, of the pandemic has been the way we used technology to maximise earning potential. And one brilliant step in this direction was the implementation of booking systems into websites.
Particularly in the service sector, it has become a necessity that businesses offer the option to book in advance. Having a fully functioning booking system can be far more beneficial than you think.
So, why do you need a booking system in 2021?
Maximising reservations
After a long, challenging year, we understand the need to optimise your profits; this is especially relevant in the service sector.
After months of empty chairs in barbershops and hairdressers up and down the country, having an empty hour in the working day is no longer an option. With dodgy homemade bowl cuts a thing of the past, the shops are now experiencing a surge in custom since reopening. However, every missed slot is lost money. This is why online booking systems have stepped in!
If your business is going to bounce back, you're going to be considerably reliant on your customers' commitment whilst also not cutting out potential new customers!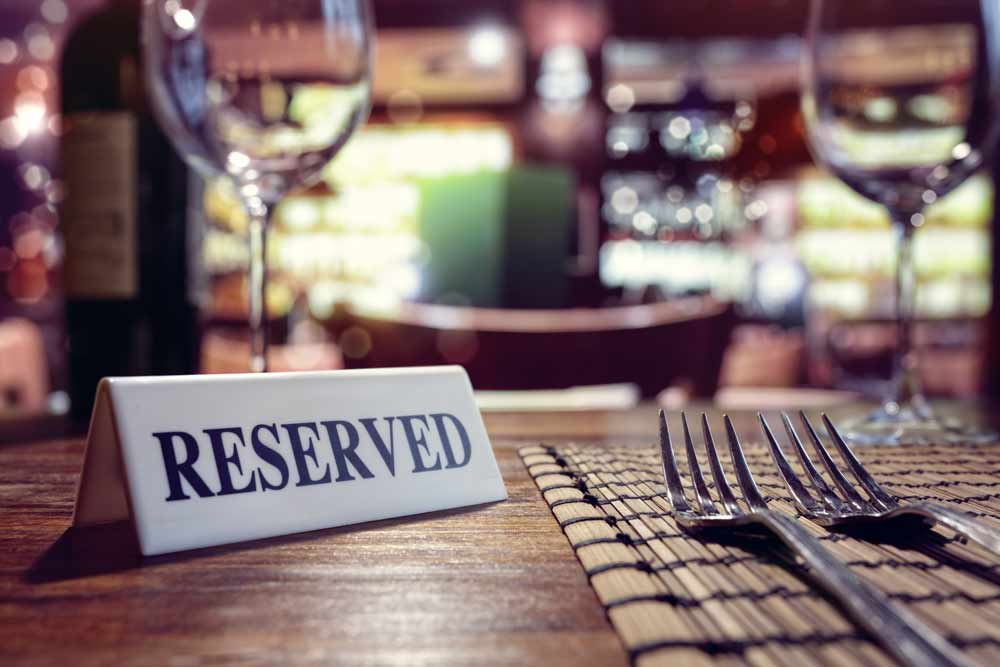 With reservations comes a commitment; it is becoming more regular for some businesses to take deposits for bookings. For example, within the hospitality sector paying a deposit that's redeemed against your order is a typical move for restaurants. This is due to the potential missed income if a reservation fails to turn up.
Your hands aren't tied
Does your business employ someone to answer the phone all day and night? Or even worse, do you find yourself managing your own bookings?
With an online booking system, your hands are no longer tied by this painfully tiresome job, nor do you miss any important bookings by missing their call. You can be there for your customers at any time of day. They can book when the mood suits them, meaning you don't lose out when they find somewhere better with an online booking option.
When mention saving time or money, we wait patiently for the ears of the business people in the room to prick. The weight of trying to be everywhere at once can be crushing for small businesses; well guess what, a booking system is a perfect solution to make sure you confirm and reserve every single booking every single day. Whilst doubling up as a way to capture your customers' data and encourage them to join your mailing list.
You're always open
Ten o'clock rolls around; it's time to down tools. Or is it? Well, for you, yes, of course, you deserve the rest, and without a bit of downtime, we wouldn't love our jobs so much. However, with an online booking system, you're always open. So, as the system works without you being around, your business continues to maximise its potential while you're away.
If making money in your sleep sounds like something you'd be interested in, then you really should have an online booking system up and running.
Valuable insights
By assessing consumer behaviour through your online booking system; you can learn a lot about your business. For example, understanding what your clients purchase and when they choose to buy it can help drive your company forwards in the long term.
Knowing the stats about the products your clients are purchasing will save your business time and effort when deciding new potential products and give insight to your future marketing strategies.
If you are a service-based business, you can see the most popular requested times. For example, if your restaurant has several bookings at a particular time, you can organise your staffing accordingly and develop any specific strategies to ease your busiest periods.
It's your calendar
The beauty of online booking systems is that you can completely control your calendar. your customers can only select slots that you have available, this means there will be less wasted time within your day. It also means that if you have any space for a table for two, a haircut or whatever you are offering, you could incentivise that slot on social media. You can advertise what you have available for any last-minute book ins and leave no free space in your bookings calendar.
Get paid early
In specific sectors, a customer must pay for your service in advance, for example, the rental of a product. The cash is in your pocket quicker than usual, meaning you have more expendable cash to grow your business further.
This can be beneficial when you are looking for rapid growth. It helps your company provide services with cash in advance. If you run an events company, having cash in advance means avoiding worry about attendance on the day. You are able to focus on the atmosphere and success of your event without the stress. You know the feeling when you plan a birthday party and worry about people turning up.

As you may already know, at Create8, we build brilliant bespoke websites for our customers. With a vast amount of sector knowledge and an eye for detail, we create websites to knock your competitions socks off.
With every bespoke project comes a varied set of needs and desires. You're in luck because service sector websites happen to be some of our favourites. We know how to make your website work for you, so you don't have to.
When it comes to online booking systems, we've got plenty of knowledge to help put your business in the best position to capitalise on your working hours and become the leader in your sector.
If you are ready to set up your online booking system or even a brand new website, give us a call, and we will do the rest.
Take a look at some more of our blogs for helpful tips, tricks and advice: