To rebrand or not to rebrand? That is the question…
Your brand is your identity. It's what makes your business stand out from the crowd and why consumers feel attracted or connected to your offering. If things aren't working, it's probably time to rebrand. 
Just like people, businesses evolve and grow over time, so it makes sense that they sometimes outgrow the branding that they started with.
If you feel like your branding is weak, no longer relevant, or that it isn't helping your business stand out from competitors, then it could be time to breathe new life into your company by rebranding.
Rebranding isn't a simple task and attempting to rebrand your business without any strategy can leave you in a worse position than you started in, so proceed with caution!
If you think it may be time for a rebrand, it's best to tackle the job with a solid strategy in mind and with the support of a brand design agency.
The Create8 brand team has helped numerous businesses to successfully navigate a rebrand, creating exciting new identities for our clients that better align with their mission, vision, and values. 
In this article, we'll explain a little more about what rebranding is, explore the pros and cons of rebranding, and provide information about the rebranding process.
What is rebranding?
Rebranding is the process of making over a business's identity. This can include both the look and feel of the brand.
Some elements of business branding that are often brought into question during rebranding include:
Company logo

Colour palette

Typography

Tagline

Brand positioning

Voice
Rebranding could involve a complete overhaul of your business' identity (full rebrand) or more subtle changes, like a new logo and colour palette (partial rebrand/brand refresh). The extent of the rebranding process depends entirely on your business's circumstances and what it is they want to achieve from the rebrand.
Is it a good idea to rebrand your business?
Businesses usually begin toying with the idea of rebranding because they are coming up against some challenges or experiencing some big changes.
Whilst rebranding can benefit businesses at all different stages of their journey, there are some key problems that better branding can solve and reasons why rebranding may be a good idea for your business.
6 reason to rebrand your  business:
Branding is weak or doesn't stand out – If your business' branding is weak or fails to communicate how you're unique, you may have difficulty attracting and retaining customers.
Changing business focus – Your business focus may shift if you make changes to your services, target audience, or mission. If this happens, your existing branding may no longer accurately reflect the new direction that your business is taking.
Entering a new market – When your business evolves or expands, you may enter new markets and will benefit from rebranding to help you better align with the values or tastes of these new markets.
The brand has become dated – If your business' branding has become outdated or old-fashioned you may no longer be relevant to, or resonate with, your target audience. This will cause a decline in sales and popularity. Updating or modernising your business' branding can help you to retain your existing customers and appeal to new generations.
Mergers and acquisitions – If your business is going through a merger or acquisition, then it may be necessary to rebrand in order to create a cohesive new identity that represents all entities of your business.
Negative connotations – If your brand has gained a poor reputation or negative perceptions, you may find that rebranding can help you to reposition yourself and rebuild trust with your customers or stakeholders.
If your business is facing any of these problems or challenges, a well-executed rebrand could be a good idea to help you better connect with your customers and differentiate yourself from your competitors.
Pros and cons of rebranding
Choosing to rebrand is a major decision for businesses of any size. Rebranding comes with both advantages and disadvantages, so it's important to understand both the pros and the cons of rebranding before you decide to take the leap.
The benefits of rebranding
When things go right, rebranding can be a powerful strategy for breathing new life into a flagging business. Some of the benefits that businesses may experience after a successful rebrand include:
Improved brand image and reputation – Refreshing a business' branding can help it to shed any negative connotations and establish a fresh new identity that better reflects its values and mission.
Standing out from competitors – New branding or messaging can help a business to stand out from competitors in a crowded marketplace to appeal to new customers and build stronger relationships with existing ones.
Increased sales – Creating a stronger brand identity can attract new customers and help a business to grow and become more profitable.
Attracting top talent – A fresh and exciting new brand identity can also make a company look more attractive to talented individuals who are looking for a dynamic and forward-thinking company to join.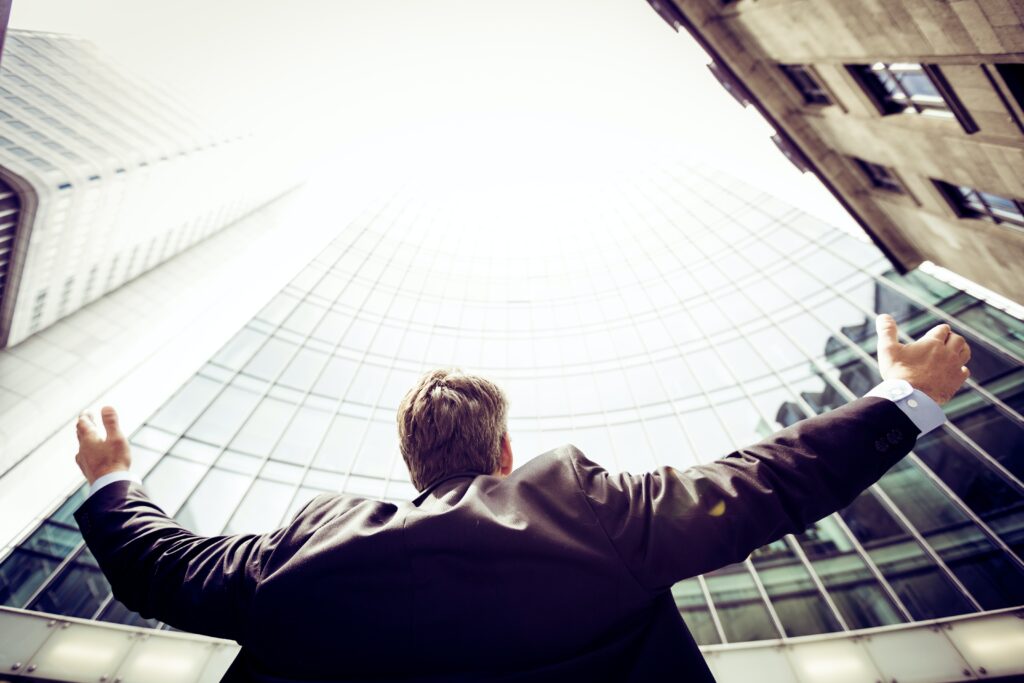 Generating interest – When a business rebrands it can create a buzz, generating excitement and free publicity.
Increased credibility – Rebranding can demonstrate a business' commitment to growth, innovation, and meeting the evolving needs of the market.
Expanding into new markets – Creating an identity that resonates with new customers can open up new opportunities for growth and help businesses expand into new markets.
Better morale – Creating a fresh new look and feel can create a sense of excitement and momentum around a company's future, boosting employee morale.
Increased brand loyalty – A new, stronger brand identity can help a business to create a deeper emotional connection with its customers, increasing brand loyalty and brand advocacy.
The cons of rebranding
There are a lot of benefits to rebranding, but there are disadvantages too. You'll need to weigh up the good against the bad when deciding whether rebranding is the right move for your business. Some cons of rebranding include:
Expense – One of the biggest disadvantages of rebranding is the expense associated with the process. Whether a full or partial rebrand, the process can involve a significant investment of time, money, and resources.
Negative feedback – It's hard to predict the outcome and how people are going to react. No matter how popular the exercise is overall, there will always be some divided opinions.
Time-consuming – Rebranding can be very time-consuming and requires employees to spend a considerable amount of time planning and executing the process, which can detract from their regular roles and responsibilities.  
Disruptive – Whilst the rebranding is taking place, the business may experience a period of instability and disruption as the changes are rolled out across its multiple departments and functions.
Risk of failure – Rebranding can be a risky proposition that always carries the possibility of failure.
What are the  challenges and pitfalls of rebranding?
Rebranding is not something you can do alone, you'll need strategic guidance, creative direction, and the support of branding experts who have been through the process many times and can advise you on the potential challenges and pitfalls of rebranding and how to avoid them.
Common challenges of rebranding
Resistance – One of the biggest challenges to overcome when it comes to rebranding is customer and employee resistance to change. Sometimes, even when the change is for the better, people may be attached to the old identity and meet the change with resistance.
Loss of brand recognition – Rebranding can sometimes confuse, particularly if the new branding is very different. Customers who are familiar with the old branding may not immediately recognise or trust the brand's new identity.
Implementation issues – Even with a carefully developed rebranding strategy, execution can be a time-consuming and complicated process that requires coordination across many different departments. Any errors or inconsistencies can be detrimental to the effectiveness of the process and could harm the brand's image and reputation.
Cost – Rebranding can be a very expensive process and is a long-term investment which may not yield immediate returns.
Common pitfalls of rebranding
Rebranding without a good reason to do so – If it ain't broken, don't fix it. Bad reasons to rebrand include feeling bored and trying to fit in. Rebranding should only be undertaken with good reason to do so, rather than on a whim.
Lack of research – There's no point in rebranding without performing proper research. Ineffective research could lead to rebranding that bombs because it doesn't resonate with the target audience or effectively differentiate the business from its competitors. It could also lead to legal problems if the rebranding infringes the intellectual property of another company.  
Trying to do it alone – Rebranding a business involves a lot of risks and is not a process that businesses should attempt without the help of a branding specialist or agency. At Create8 we help businesses to develop clear rebranding strategies, plan for rebrands, and navigate potential rebranding pitfalls to ensure a successful outcome.
How do you rebrand a small business?
The idea of rebranding can be daunting for any business, but it can be especially challenging for small businesses with limited resources and a modest budget.
Whilst rebranding a small business can be disruptive, costly, and time-consuming, when done right it can also be a transformative experience that opens up the door to new opportunities for business growth.
The rebranding process for small businesses can be roughly divided up into eight steps:
Employ the help of a branding agency 
Working with a branding agency like Create8 gives you the best chance possible of launching a successful rebrand that will help your business to stay competitive and thrive in a saturated marketplace.
Revisit your brand vision, mission, and values 
The first step of rebranding is all about getting back to basics. Revisit your brand's mission and vision statements and take another look at your brand values. Think about what your goals are, what still works and what's no longer relevant. Out with the old and in with the new. These components are the foundations of your business and anything that doesn't reflect its current direction or values should be updated or refined.
Re-establish your target market 
Carrying out thorough market research is a key step in the rebranding process. Get this part wrong and your rebranding could go seriously awry. Look at your customer data and find out which demographics are buying from you or engaged with your business. You may find that it's not the demographic you thought it was or that your target market has changed as your business has evolved. Once you've established whether your target market has changed, you can begin creating a new identity for your business that will resonate with this demographic. 
Revisit your company name and tagline 
For the majority of rebrands, the company name and tagline stay the same. Changing your company name can cause problems with brand recognition, so only proceed with this step if you really feel it's necessary. The only time you may need to get this drastic with a rebrand is if your existing name is a mismatch for your brand's new direction or identity, or if your tagline no longer aligns with your business' new mission, vision, values or voice.
Change or update your logo and marketing materials 
Now it's time to start rebuilding the visuals for your brand's new identity. Some of the elements that this may include are the logo, colour palette, and typography. Your brand's new identity should be cohesive, support your brand's mission and values, and appeal to your target market. All elements of your new identity will need to be updated on your website, in advertising and marketing materials, and on product packaging.
Find your voice 
During a rebranding, you will need to refresh how your business sounds as well as how it looks. Think about your brand's persona, how it speaks and the type of language it uses. You may need to refresh your brand's voice if it is no longer in line with your brand values or target audience. Using a consistent tone of voice can help you to connect better with your audience.  
Rollout rebranding in-house 
Revealing the rebrand to your employees is a big moment, so you'll want to make sure you've planned everything down to a T. Making sure that employees in all departments have received training helps to ensure consistent uptake across the whole business to avoid brand confusion and help with a smooth transition.
Communicate your rebranding 
When revealing a rebrand to the public, businesses should communicate why they chose to rebrand, give reasons behind the changes, and explain what this means for the future of the company. Giving an explanation and being transparent and honest about the rebrand can help to build trust and confidence in the new branding and increase the likelihood of its success.
Rebranding case studies and success stories
Considering a rebrand?
Here are some of our favourite stories of rebranding success to inspire you to push for better for your business.
Lego has gone from the brink of bankruptcy to one of the most powerful companies in the world.
By the time Lego rebranded in 2001, they had come to realise that they were focussing their efforts in all the wrong places. They dropped all the stuff that wasn't working and prioritised what they did best –making toys! The reinvention of Lego was less about the brand's visual identity and more about its brand strategy. The brand became more consumer-focused and launched the popular Lego Creators Initiative where Lego fans suggest Lego set ideas and those with winning designs receive 1% of the product's net sales.
GetLean is a fitness brand that helps people to turn their homes into a gym. They came to our team here at Create8 in need of new branding that would help them to stand out from their competitors.
We created a new brand identity for them that focussed on being all-inclusive and celebrated the mental benefits of keeping fit, not just the physical gains. We invented a secondary name for the brand, abbreviating GetLean to GTLN, to sound less like an instruction. We also refreshed their website's visual identity by incorporating striking imagery and making inspirational and inclusive messaging a prominent feature.
In the late 90s and early 00s, the fashion brand Burberry was facing a reputation crisis. Their clothing had become synonymous with chavs and gangsters and they were in desperate need of a new image. 
Burberry rebranded by introducing a more modern and classic clothing line and enlisting Harry Potter star Emma Watson to become its new face. More recently, Burberry has rebranded once again, unveiling a new logo that bucks the trend for simple, digital-friendly logos characteristic of modern times. They've received praise for their new archive-inspired logo which features a knight on a horse and the Latin word 'Prorsum', meaning 'forwards'. 
Our team here at Create8 helped online home store Abreo to refresh their brand identity to highlight their core brand values and ethos.
Abreo wanted their new identity to emphasise that they are a trustworthy and reliable brand that balances quality and price. We transformed their visual identity from unmemorable to simple, clean, bold and striking and updated their logo and website.
By the year 2016, eating at McDonalds had picked up a lot of negative connotations. Society had become more health conscious and McDonalds had become a symbol of an unhealthy lifestyle, obesity, and plastic waste.
It was time for a rebrand. McDonalds wanted to create a brand identity that was more trusted and respected, so they got to work repositioning themselves. The brand became more environmentally conscious and built a new visual identity with a punchier font and a brightly coloured packaging. They moved away from the red and yellow that had developed negative connotations towards a brighter future.
Create8 branding specialists
Could your business benefit from rebranding?
Here at Create8, our team of branding specialists can help you to take your business to the next level. Our team of experts have helped numerous businesses to refresh their brand identity to help them stand out in a crowded marketplace, revitalise their brand, and grow to new heights. 
Are you ready to create a more impactful and memorable brand? Contact our team to find out more about how we can help and start your project today!