Overcoming B2B conversion hurdles
The B2B market can be particularly difficult to crack, with B2B companies facing several unique challenges compared to those in the B2C market.
B2B purchases often involve a significant financial commitment, meaning buyers spend longer researching and deliberating their options. When it comes to high-stakes purchases, the decision is not usually down to just one person either; it may require approval from multiple stakeholders. This dynamic lengthens the sales cycle.
To convert website visitors into paying customers, B2B companies must create a digital presence that engages their audience, builds trust, and forges strong and meaningful relationships. Ultimately, businesses need effective strategies to overcome the challenges of the B2B marketplace and ensure their success.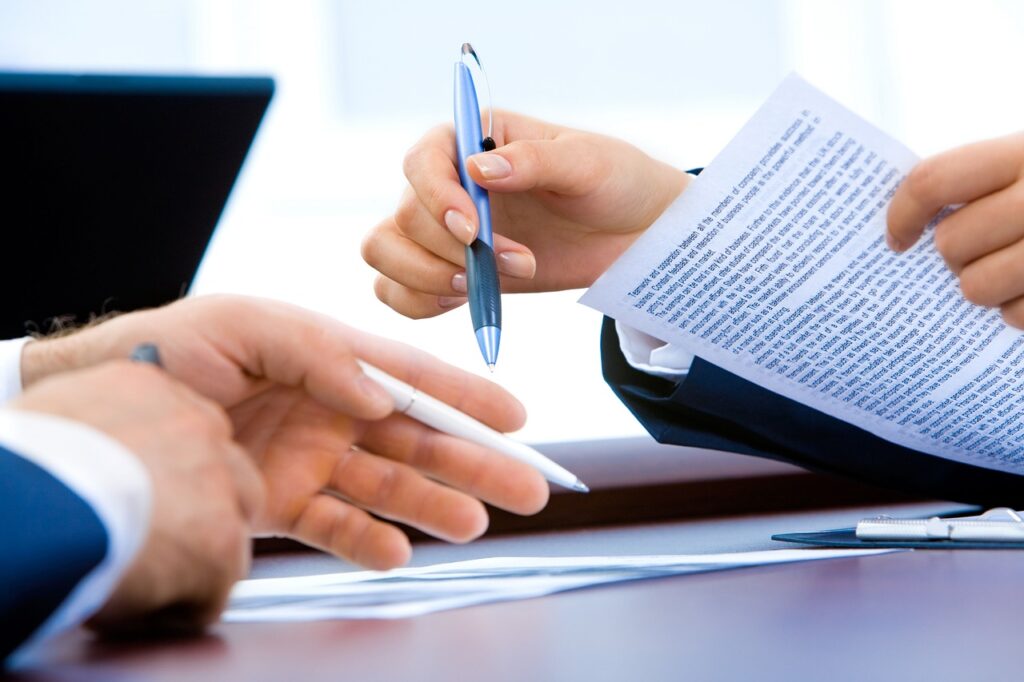 This article will explore 10 of the ways that B2B companies can boost web conversions and support business growth.
10 ways to boost B2B web conversions
B2B companies often work harder than B2C companies to win conversions.
Luckily, there are plenty of eCommerce features and tools that B2B companies can add to their website to help them navigate the challenges of the B2B market. These innovative tools can help them to demonstrate the value of their products or services, build trust with their audience, and nurture leads to speed up the B2B sales cycle and win more conversions. Let's take a look!
Quote calculator
A quote calculator is an online calculator that you can add to your B2B  website to provide visitors with fast, accurate, and automated quotes on the price of your products or services.
Quote calculators can improve user experience (UX) by making it quick and hassle-free for visitors to receive an immediate answer to their query. It can also help to build trust with your audience by demonstrating transparency with your pricing.
Some quote generator tools can help you to gather leads by requesting that users submit their contact details in return for the quote; these leads can then be added to your email list to be marketed to. Insights gathered from information submitted using the quote calculator can also be used to inform business decisions and improve performance.
Popular tools for implementing this feature include:
Multi-step form
A multi-step form is a form that is strategically broken up into small manageable steps. Rather than having all the form's questions on one page, there will be a few questions on page one, then users will click a button to move onto page two, and so on until the whole form is completed.
This tactic makes filling out long online forms less intimidating to improve user experience, reduce form abandonment, and increase conversion rates. According to Hubspot, multi-step forms convert 86% higher.
Popular tools for implementing this feature include:
Appointment booking tools
Appointment booking tools allow visitors to book an appointment with your business directly through your website. These appointments automatically sync with your calendar and CRM.
Allowing customers to book appointments through your website makes it simple and stress-free for them to visualise available time slots and pick one that is convenient for them, improving their commitment to the meeting. Many online booking systems also send automated reminders, reducing the chance of no-shows.
As well as improving conversion rates, automated, online appointment booking tools can save your business time by reducing the number of telephone and email enquiries and automating the administrative tasks associated with appointment booking.
Popular tools for implementing this feature include:
Chatbot
A chatbot is computer software powered by AI that simulates human conversation to answer customer queries. It is essentially a live chat feature that is operated by AI.
Customer experience is everything when it comes to B2B. Users want to be able to engage with your business through its website; they want their queries answered quickly and at a convenient time – and a chatbot can help you offer this service without breaking the bank. Chatbots enable B2B companies to offer customers 24/7 support to support lead generation and increase conversion rates.
Popular tools for implementing this feature include:
Reviews and testimonials
Customer reviews and testimonials act as trust indicators to potential customers. 
Integrating customer feedback throughout your B2B website showcases your business's success, quality, and reliability. This helps to highlight your business's credibility and build trust with potential customers to increase conversion rates. According to BigCommerce, when consumers interact with a review on your website, they are 58% more likely to convert and generate 62% more revenue per site visitor. 
Popular tools for implementing this feature include:
Landing page funnels
Landing page funnels are optimised web pages featuring multiple CTAs that educate visitors about your products or services and funnel them towards taking a desired action. They eliminate distractions by offering limited navigation and goal-focused content and design.
Convincing B2B customers to make a purchase can be a long game. Landing page funnels can help B2B companies gather more leads and increase conversion rates. By sending targeted traffic to an optimised landing page funnel, it's easier for B2B companies to educate visitors about the value of their products or services and turn them into leads. Many B2B companies send highly targeted traffic from paid ads to tailored and optimised landing page funnels.
Popular tools for implementing this feature include:
API integrations with off-site tools
Application Programming Interface (API) integration connects separate software systems through rules and protocols that act as a bridge, allowing them to communicate and share data.
By integrating API with off-site tools, businesses can add almost unlimited features and functionality to their websites and streamline and automate numerous business processes. B2B companies can use API integrations to personalise UX, improve customer engagement, enhance customer service, and boost conversion rates.
Popular integration tools include:
1-click payment system
1-click payment systems provide users with a fast and convenient way to pay. The cardholder only needs to enter their card details once, after which the merchant securely holds the customer's card details on file, allowing them to pay for subsequent purchases with just one click.
A study by the Baymard Institute found that lengthy and complicated checkout processes drive 24% of cart abandonments. Simplifying and speeding up the checkout process using a 1-click payment system helps B2B companies to improve UX, reduce cart abandonment, and increase customer conversion rates.
Automated email flows
Automated email flows are an email marketing strategy whereby a business sends emails to subscribers based on their actions on its website. Each email flow sets out to achieve goals like persuading subscribers to make a purchase or sign up for a service.
These kinds of email flows help B2B companies to warm up and nurture their leads so that there's a higher chance of them being interested when your sales team calls. These automated emails are highly efficient, requiring very little manual input once they are up and running. They can also be highly personalised, improving UX and increasing the recipient's likelihood of converting.
Knowledge hubs and blogs
Knowledge hubs and blogs provide B2B companies with a platform to showcase their expertise by publishing high-quality articles and informative resources. 
This published content adds value for website visitors, highlights the benefits of the business's products and services, and helps users to find answers to their questions quickly. By creating high-quality content for a blog or knowledge hub, B2B companies can foster a reputation as experts or thought leaders within their industry. This can help to boost their reputation and credibility and build trust amongst their audience. It can also keep users engaged for longer and help to create a high-quality UX.
Partner with Create8 to implement these conversion-boosting features
Ready to turn your B2B website into a conversion powerhouse?
If you need help implementing any of the features in this article, optimising your web design for conversions, or creating custom tools or custom plugins, get in touch with the team here at Create8.
We offer a range of B2B website development services designed to help businesses like yours win more leads and convert more visitors into customers. Take a look at our work or contact us today to discuss your requirements with a team member. Let us help you unlock the full potential of your digital presence.