Improving user journey on your website in some simple steps
Having a website isn't exactly a new trend, but having one that delivers consistent results is! There are countless websites out there that serve a simple purpose. That purpose is just being present but paying no attention to behaviours or the information given to them by their customers.
As the digital world progresses, it's something we see quite often, and as much as we want to help every docile and static website, it isn't always possible. What we can do is offer you some advice. So, if this sounds like your website, get out a notepad and start taking notes.
Take this Create8 web development clinic and learn about all the most essential features your website should include. Whilst we continue to natter, you're missing out on sales, so let's skip to the good bit!
User journey
Firstly, we need to say that it's time to catch up as quickly as possible if you haven't heard of user journey before. This blog will assess all things that your website needs to perform at its maximum, but all of those attributes are going to link back to those two essential words, 'user journey'.
"WHY?" We hear you shouting from the back of the room.
Well, if you build your website without your customer in mind, you are essentially putting your brilliant products at the centre of a maze. The more optimised the journey is for your customers, the more likely they are to convert. You're essentially building them a direct path to your products. User journey should be at the top of your list of web design priorities.
User journey is essentially the trail of breadcrumbs you leave for your potential customers to follow through your website. It's not just the step by step pages but also the information on each page and how beneficial that is to the user.
Landing pages
Let's start as we mean to go on. When it comes to optimising your website's user journey, you should be thinking about how and where people enter your site. Businesses that drive traffic to a home page often fail to lead that traffic through to the point of conversion. This is due to the familiarity of a home page and the fact it is often built to cater for everyone who visits your site, without something specific in mind.
Our advice would be to build landing pages within your site where you can offer specific information for the audience you are aiming to capture. If the page is relevant to the advert that the user clicked to end up on your site, they immediately know they are in the right place.
Top tip – If you are advertising several different products, create different landing pages that have one product as the main focus of the page. That way, users won't get lost, and sales will increase.
Web Design at Create8
At Create8, we build user-orientated bespoke websites so that all of our customers are in the best position to drive those much-needed sales and conversions. Having a great website can increase your profitability as a business and reduce your cost per conversion. Your online home should be as impressive as your shop front with absolutely no cutting corners.
By prioritising user journey, you'll be offering the online equivalent of a Harrods experience, and that's a win!
Follow the link below to check out some of our recent web design projects. If you see anything you like or want to discuss, send us a message today.
Content – 'images, graphics, videos'
The content on your website should be aimed specifically at your target demographic. By strategically placing imagery in certain positions on your website, you can drive your user's interest where you need it to be.
Your product and the people you are trying to sell to should be taken into account throughout your design process. For example, if you are running an eco-friendly company, softer, more subtle images may be preferable to harsh, eye-catching graphics.
Why? Well, your website should feel like it's cohesive with your brand; if it clashes, it can cause confusion and make people question whether they are in the right place or if your brand aligns with what they thought when they saw your advert and clicked it.
When choosing imagery that will encourage user interactions, you should also think about what light it paints your products in. If your product needs to be used in a demo to show its purpose correctly, then you should use those videos within your website.
You need to choose content elements that optimise the user's experience; anything ambiguous or detrimental needs to go!
Top Tip – Understanding the behaviour of your demographic will help you when selecting certain types of content. For example, if your product is aimed at a younger demographic, it might be worth using short-form video content, whereas an older demographic may prefer classic professional photography.
Content – copy & tone of voice
It's vital to remember that the content you feature on your website isn't restricted to imagery alone. In fact, without a slice of copy, your images aren't going to mean an awful lot to your user.
The copy you choose to feature on your website should be optimised in the same way as your imagery, meaning it is explicitly aimed at your demographic and the end-user. The more content you write, you will find that your brand develops a tone of voice; essentially, it will have a particular way of saying things that will cater to those looking through your products.
Consistency
We've touched on this a couple of times within this blog already; however, it's imperative, and that's why we will give it a subheading of its own. When it comes to creating a user journey that is meaningful for your potential customer, you must remain consistent.
Consistency will create the image and perception people have of your brand and will largely dictate the relationships they form with you and your business.
Don't talk about being an eco company on one page and mention working alongside fast fashion brands on another. Stay consistent in your message, in your design, in your photography. You are showing off your brand to every single person that clicks onto your site.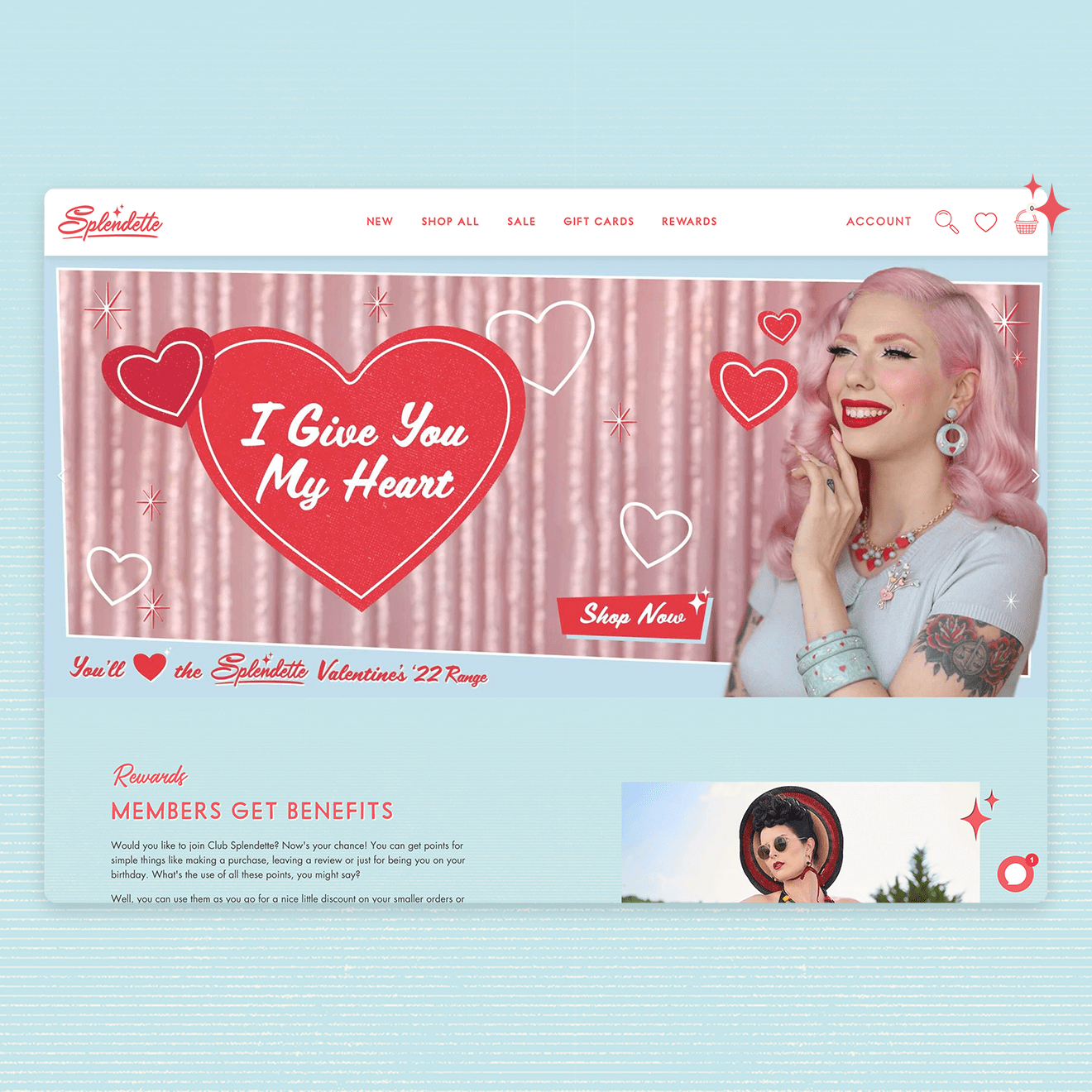 Top Tip – When including imagery or copy within your website, it should flow seamlessly with any other touchpoints your user may encounter, for example, your social media; this will create brand consistency.
Contact information
OK, we know you're not stupid! It takes a person of initiative to start a business and to formulate the ideas in the first place. It then requires the behaviour to make your brand consistent. But, that being said, we still see countless businesses neglect the placement of their contact information within their website.
We sometimes sit and wonder why, but we've concluded that most of the time, it's simply down to a lack of foresight. We understand that you think you've provided all the answers needed for a client to purchase from your website.
The truth is, you might not have all the answers in place for your user journey.
Users will sometimes want to know things that you haven't accounted for; therefore, to fully optimise your website, your contact information will need to be accessible from every page.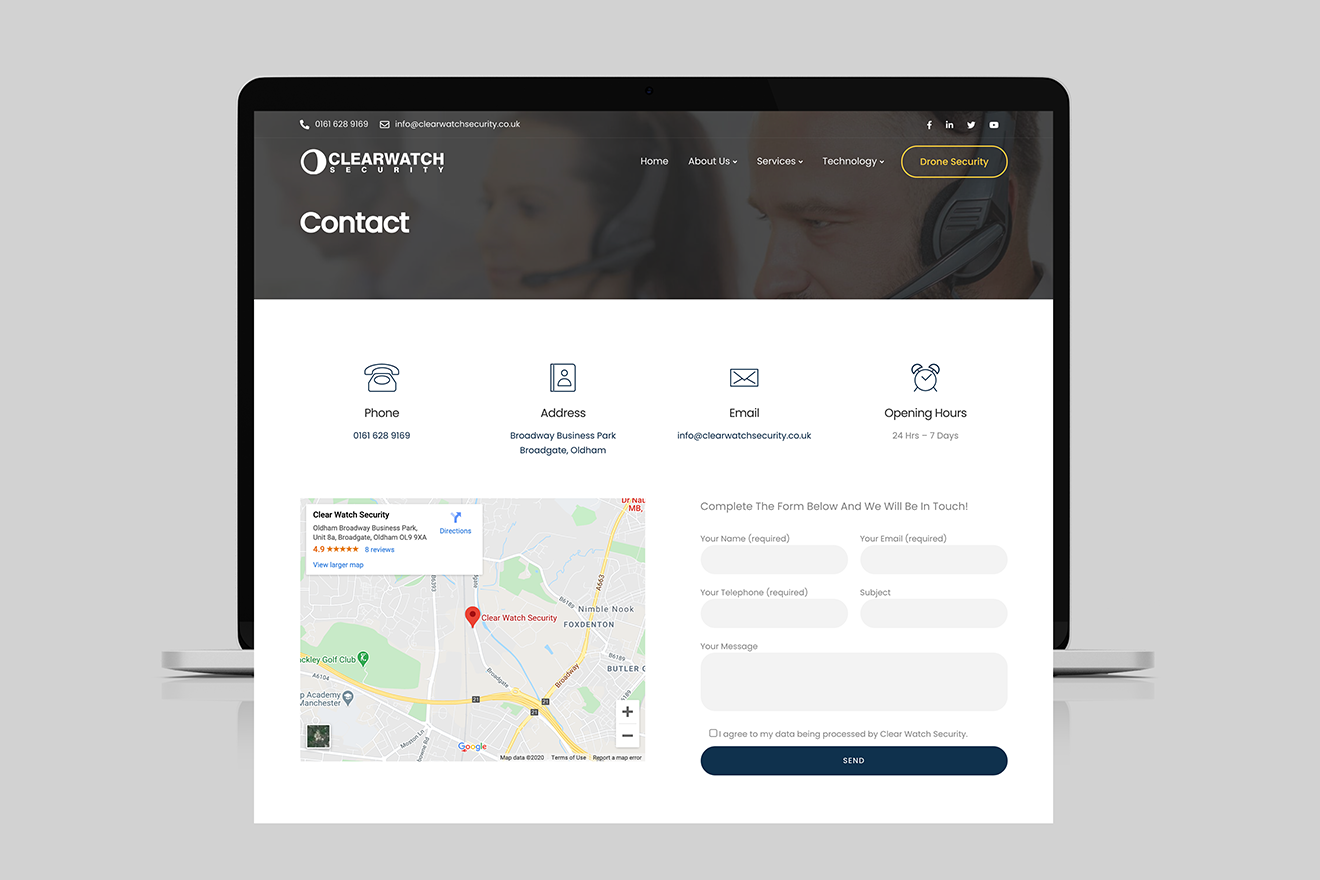 Top Tip – If you are building offer specific landing pages and you want them to remain hidden away from your site with no links elsewhere, please don't neglect your contact info. Include it within the page itself. A user who can't find how to contact you is a missed opportunity.
Wireframing
We've rather aptly decided to finish this blog where all user-journey focused websites begin. Why? Well, because Wireframing is probably something you haven't heard of, and we didn't want to flood this whole blog with jargon.
So, what's a wireframe? Essentially a wireframe is what you would expect from any web developer worth their fee! It's a blueprint of how your website will work, where things will be placed and how users will negotiate their way around your site.
At Create8, we provide wireframing for all of our bespoke web projects. We find by offering a clear idea of the user journey to our clients; we can finetune the process and make sure they have a website that drives conversions in the long run.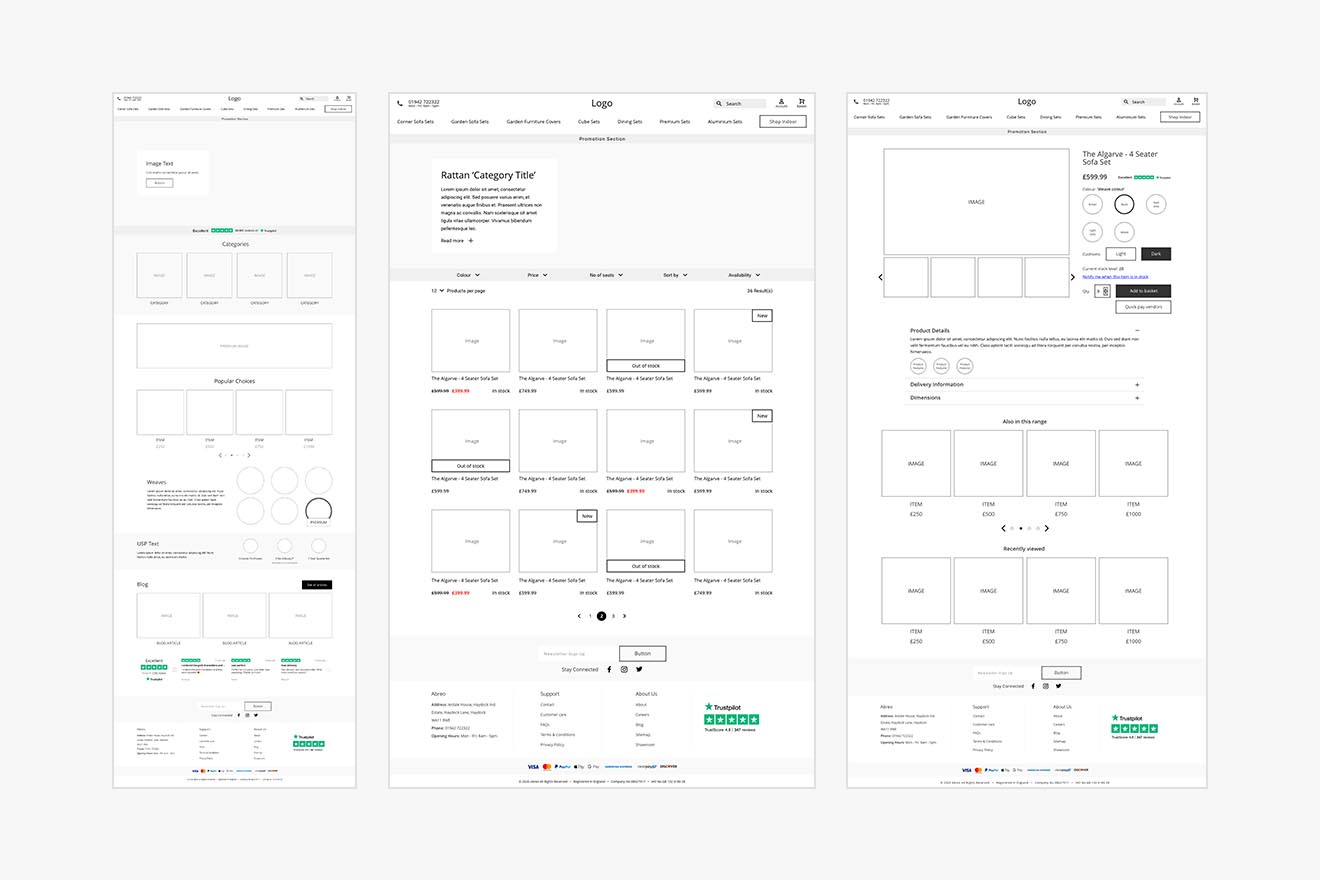 Top tip – Ask your web developer about wireframes before starting a web project. If they don't offer to help out, our top tip would be to get in touch with us! As soon as possible!

As you can probably see from this blog, we are extremely passionate about good websites that even goes for those we haven't created. As web developers, there's really something great about visiting a site for the first time and thinking, 'wow, this is nice.'
When it comes to user journey, we can't talk enough to all of our clients about how to best structure your website to cater to different behaviours. In fact, you'll probably have to shut us up at some point!
So, with all that being said, if anything you have read in this blog is of interest to you, or, of course, if you want to discuss how we could work together, follow the link below.
Speak soon.
Take a look at some more of our blogs for helpful tips, tricks and advice: