Upon Leaders want to see more people apply and thrive as a Director of Children's Services (DCS). These are some of the most sensitive, demanding roles in the country for issues affecting young lives. Since talent retention is a challenge, Upon Leaders' courses aim to nurture current and future DCSs, giving them what they need to leave a positive mark around the UK.
This is much harder without an eye-grabbing website encouraging Directors to apply. The client asked us for a complete redesign, bringing more colour and life to a dense subject while treating its message seriously.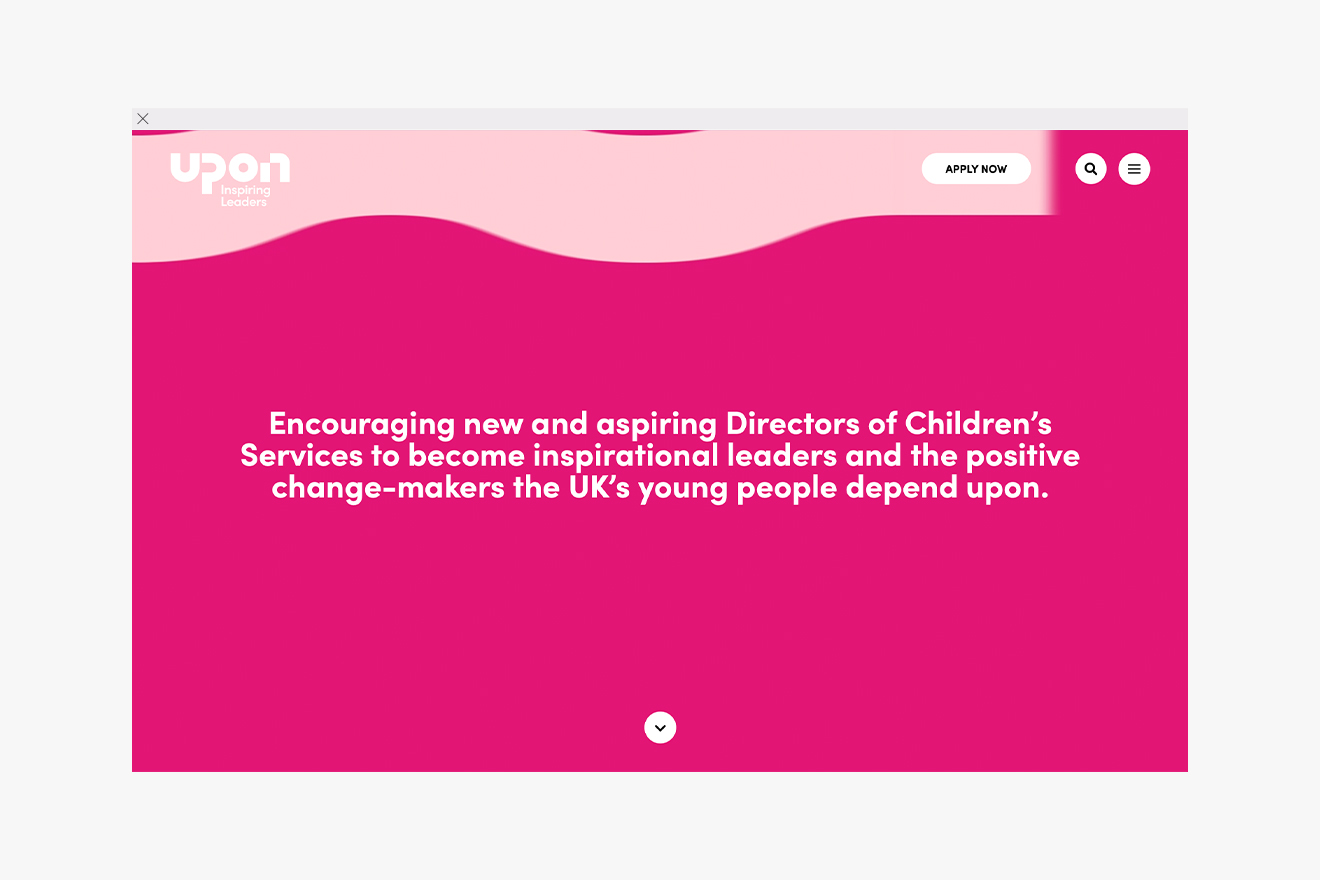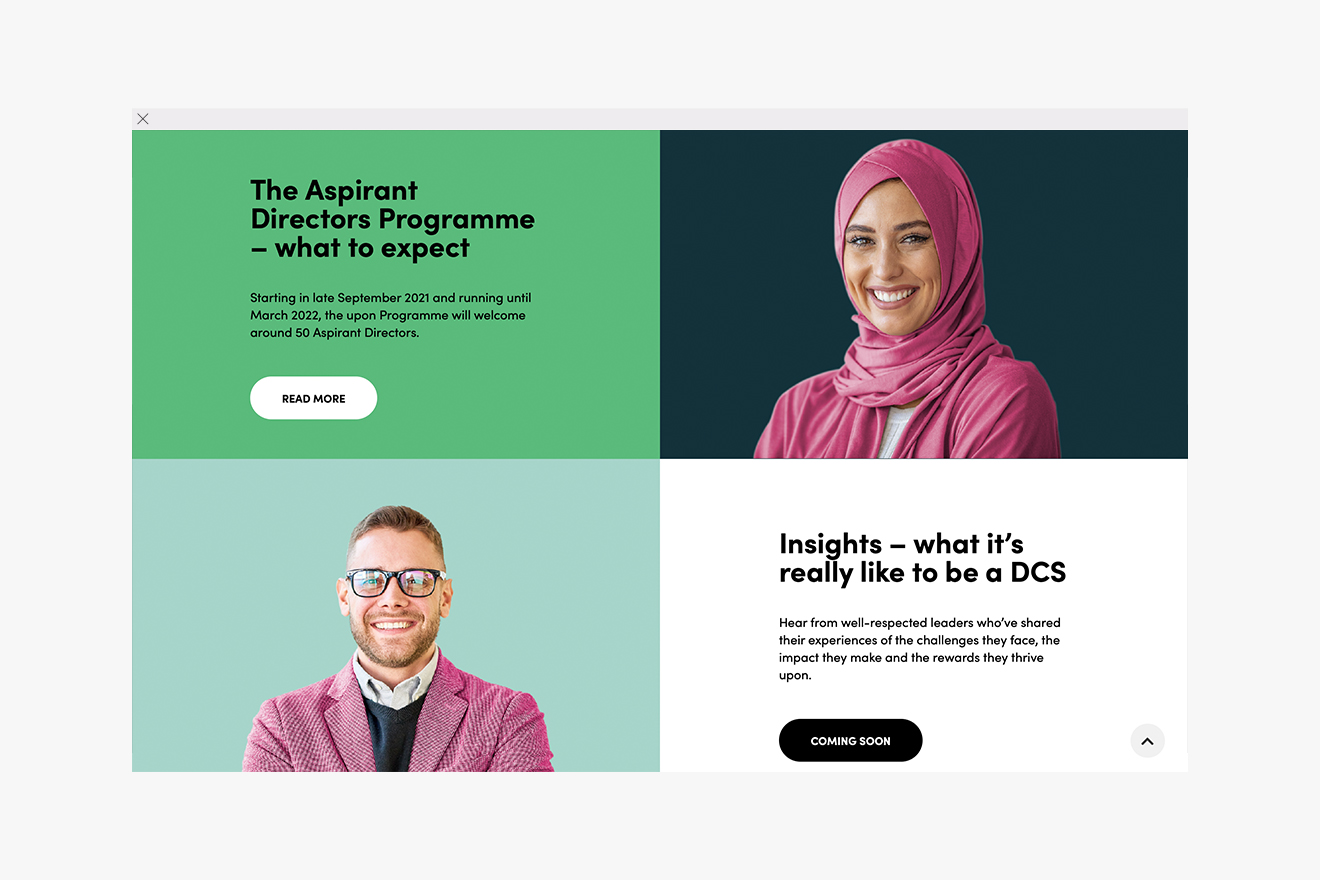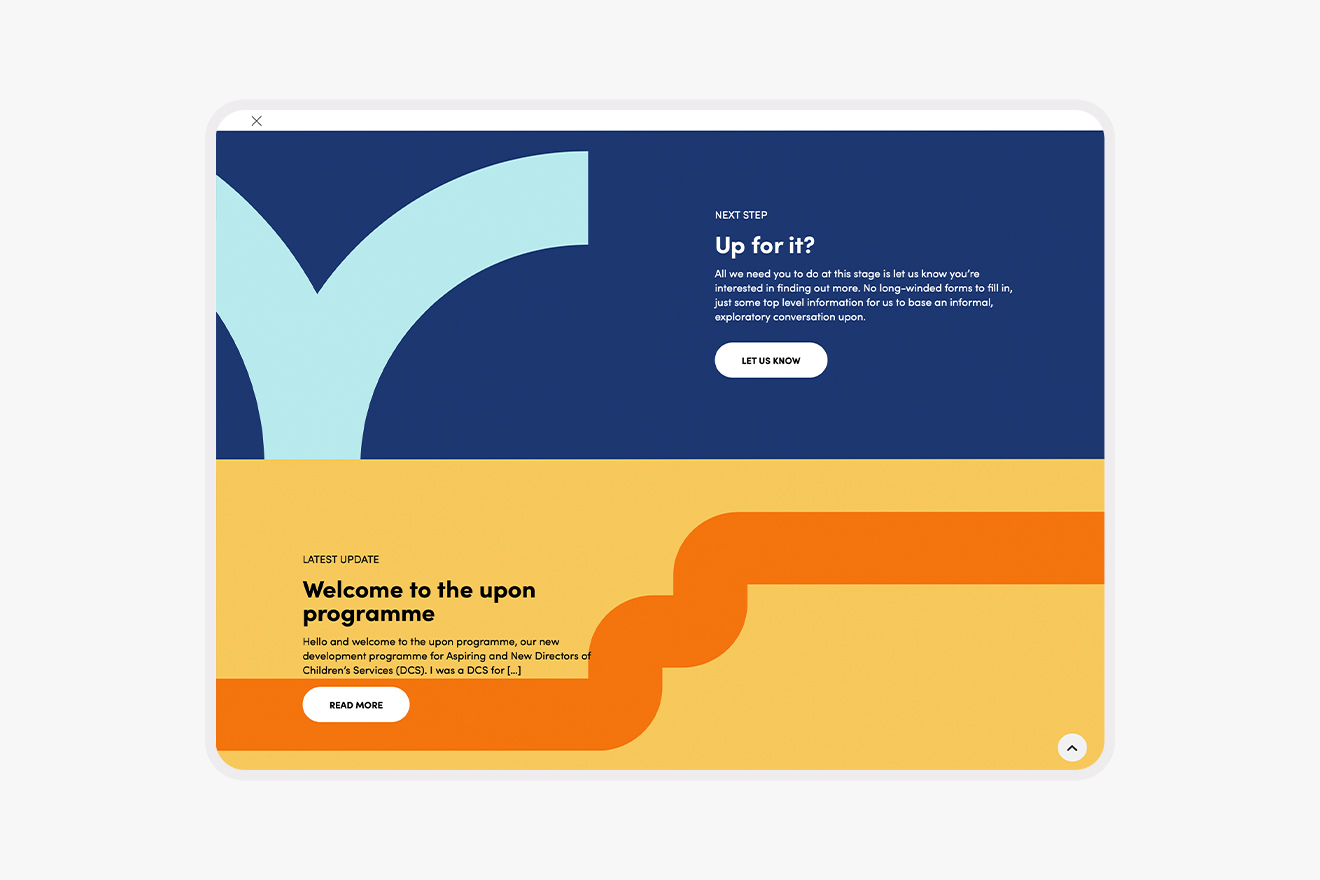 We began with the Discovery phase, learning about the vital value of a DCS and what makes retaining them so tricky.
Visual appeal was going to play a huge part in the project. Bright, welcoming palettes and framing choices would communicate a sense of excitement; not just for the courses, but how they stir the satisfaction of helping children succeed. Two core programmes – for 'aspirant' and 'new' Directors – also deserved a clear introduction. Visitors had to see exactly who the courses are for, and why they're fantastic.
After wireframing the WordPress site, we built and coded it, testing for usability. It became obvious that we needed a repository section that the client could update themselves without any hassle. So we added this in, and provided training for the Upon Leaders team, making them dab hands at backend management.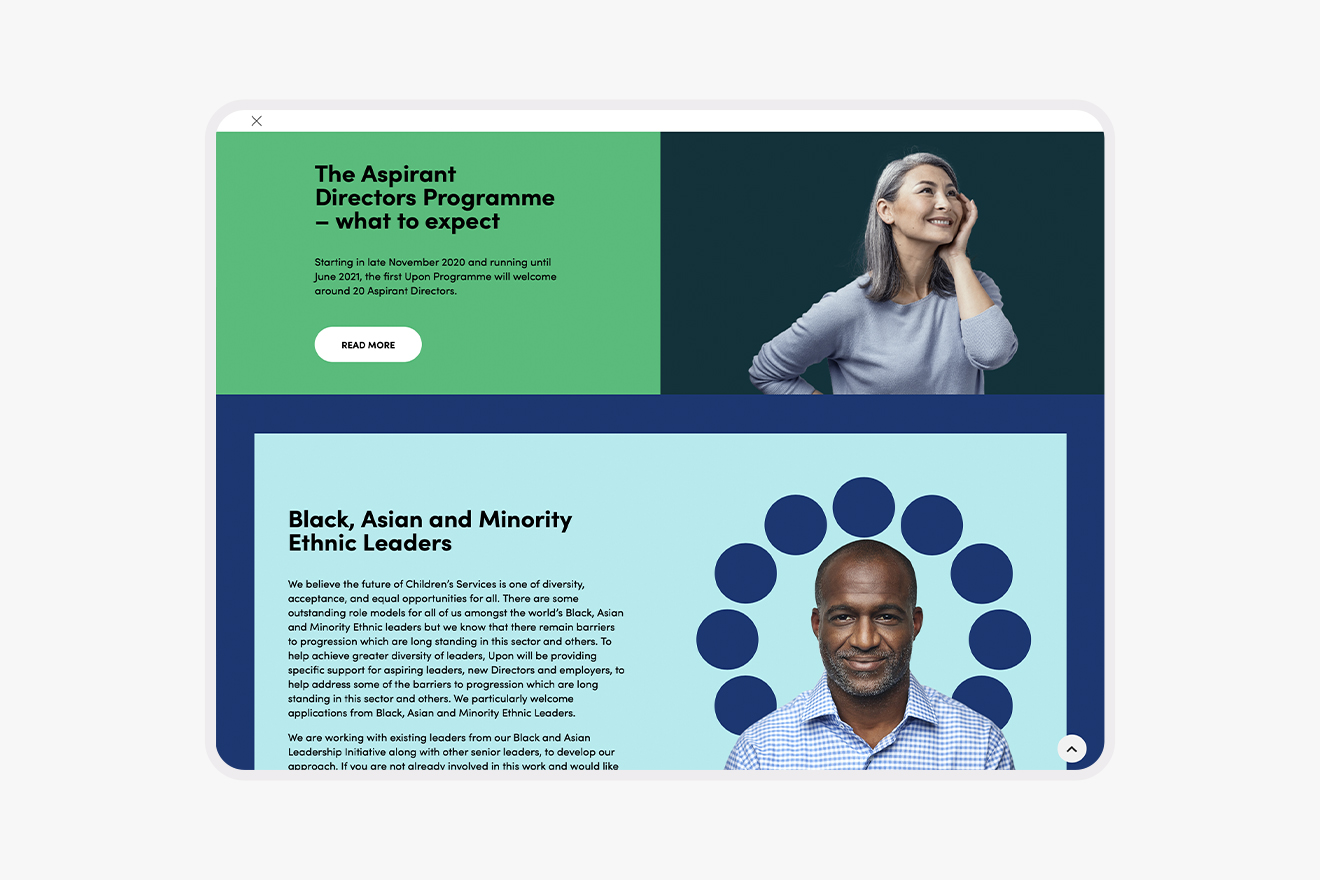 Today, the client has a striking educational touchpoint. An experienced, fledgling or soon-to-be DCS can see the courses at a glance and never feel overwhelmed. Insights and downloads accompany the main text – but only if you want to explore that deeply. Otherwise, you can just start a conversation.
Bold colours lie across looping, road-like graphics, which accentuate journeys to stronger leadership, as well as the progress young people will make because of DCS work. We're proud to help these experts change communities for the better.
View Website