BÉNIR is a premium streetwear retailer. Since 2018, it has manufactured its own hoodies, tracksuits, printed t-shirts, jeans and headwear at very affordable prices.
However, their old website required an update. The user experience was fairly flat and basic. To encourage more conversions, the BÉNIR team wanted a new, stylish ecommerce store, optimised for quick searches and checkout.
We took the challenge head on, seeking to build an online home that would look as flash as the brand's wardrobe.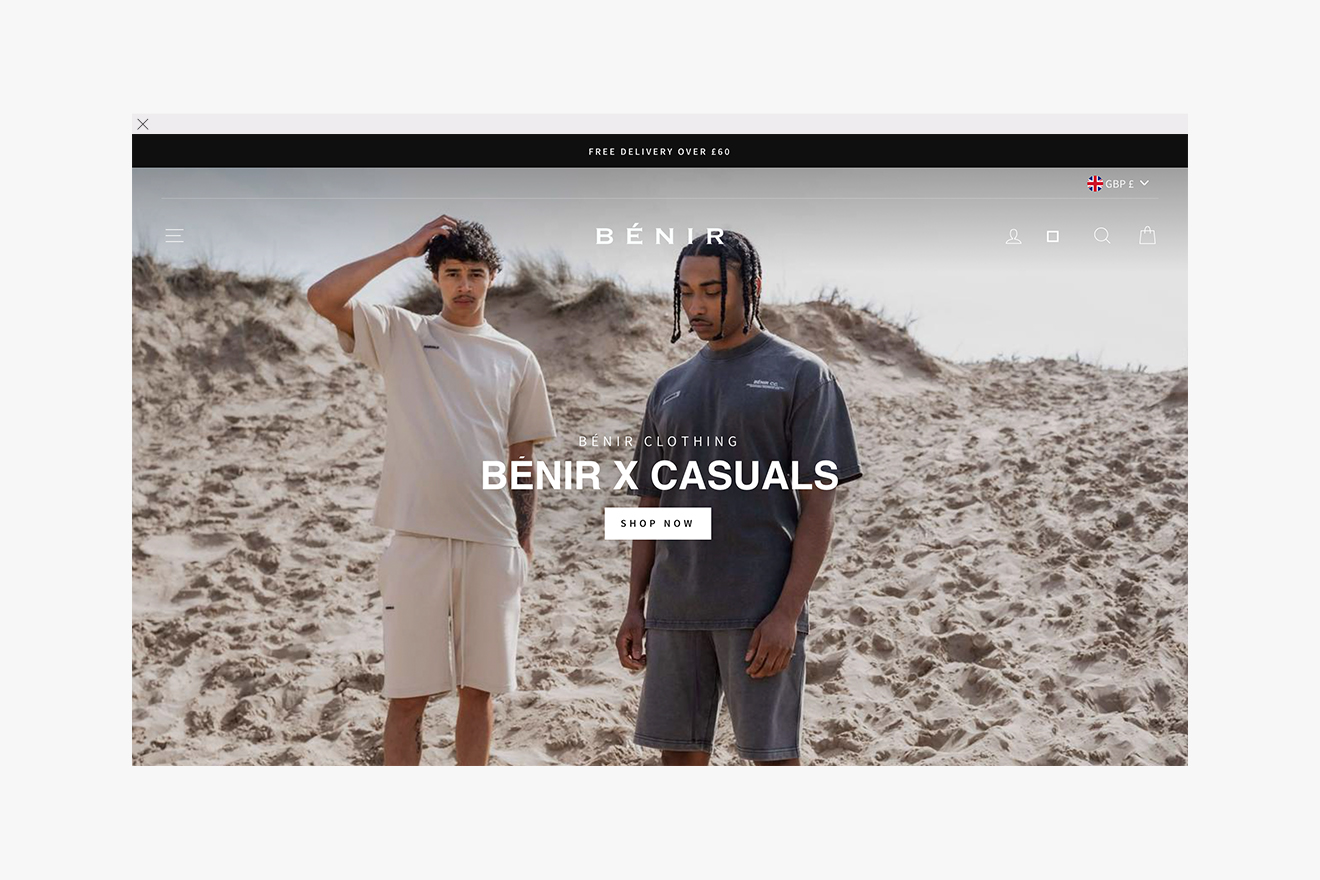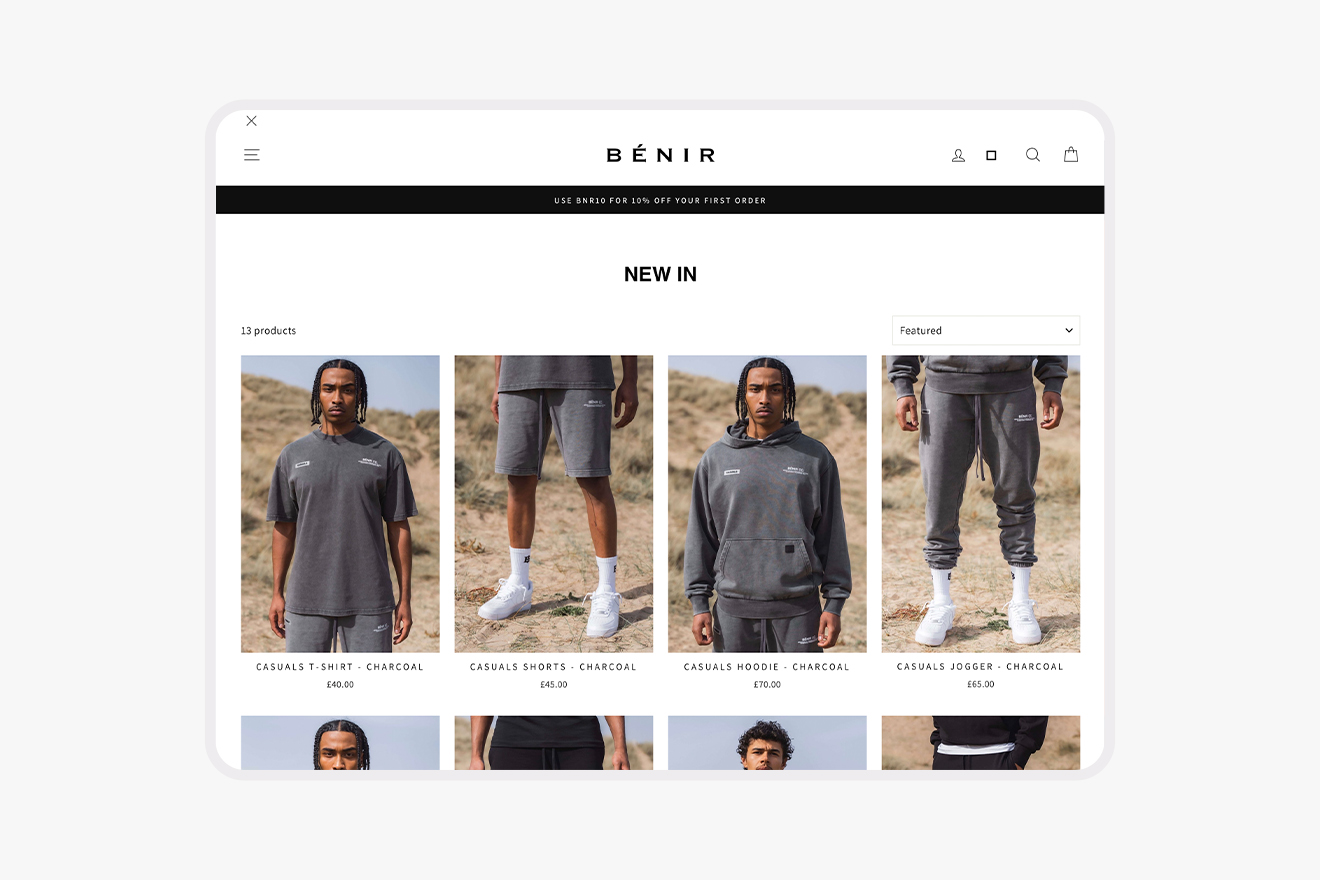 This would be a sensitive project. We had to transfer all the products (info, imagery, order details) over to a completely fresh store. The same was true of BÉNIR's aesthetic. With a seamless transfer – enhancing what the brand did well already – we could build on their identity, while making the site so much more intuitive.
After the client's Discovery session, we had a plan in mind. BÉNIR's site would suit black, white and a very thin amount of text, almost resembling an art gallery. This speaks to the idea of careful curation and prestige. Several wireframes were drawn up, and we led the team through each before landing on a final design.
Simple black framing would separate hero imagery from a product showcase on the homepage. Meanwhile, we'd use black again to highlight a rewards offer. For every collection, we wanted photos to quickly zoom in or out when the cursor hits them – giving people a better view of the clothes before they click.
Everything was coded and carefully tested. We also provided training to the guys at BÉNIR, so they could update product listings in the future.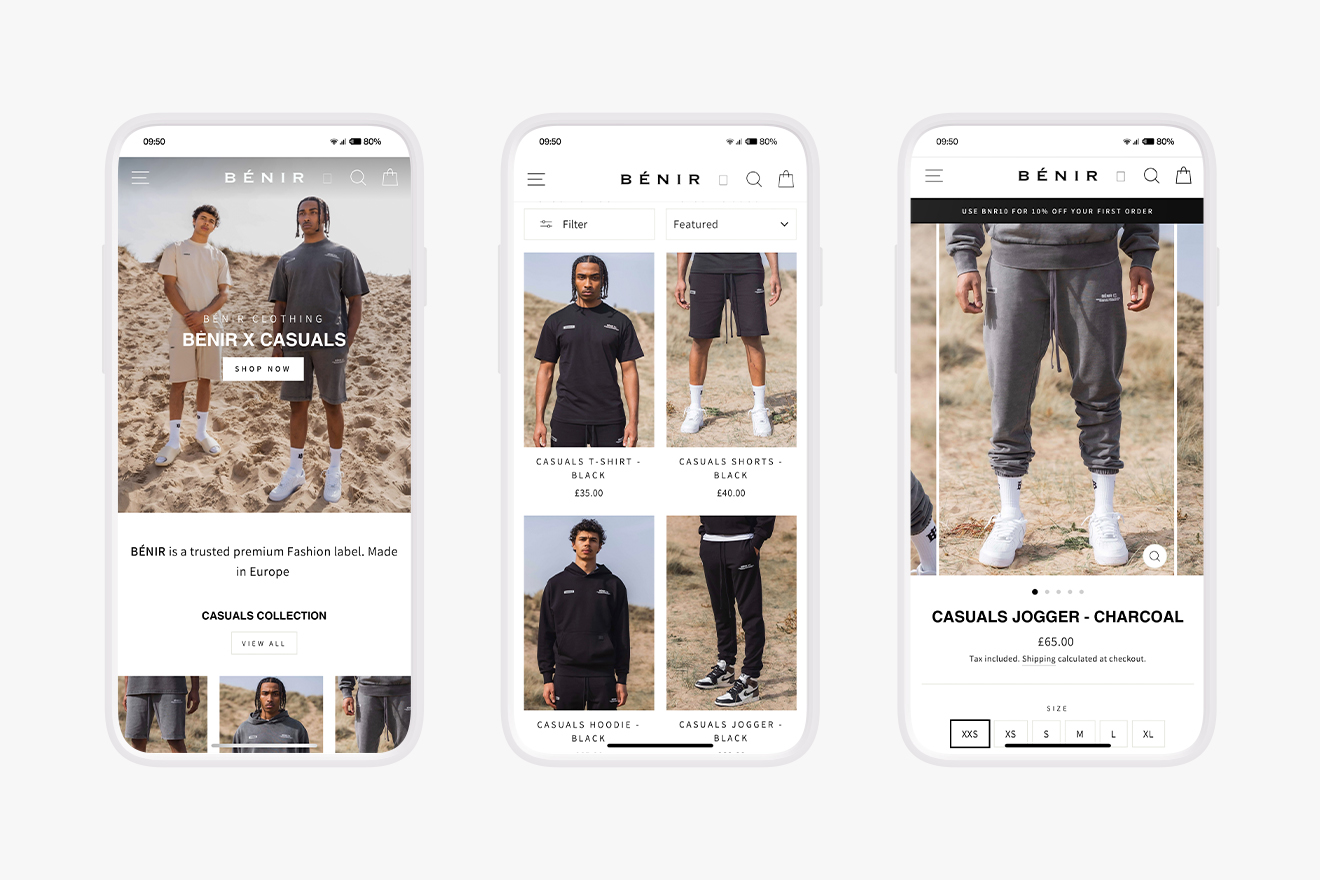 You can see the sleek, no-frills approach for yourself. Words are kept to a minimum; like the streetwear itself, our design is bold and uncomplicated. Deals cycle through a black banner while you shop, but generally, interactive images are centre stage.
Large, black-and-white buttons suggest that you 'Buy Now' or 'Add To Cart', with recommendations for fashion pairings. This prods people to spend more or leap straight to a purchase. BÉNIR has seen an uptick in sales ever since.
View Website