Since 1943, Clair De Lune has been a treasured name in baby bedding, furniture and travel accessories. They're a staple of high street stockists such as Boots and John Lewis, while continually innovating for the demands of the modern nursery. Three generations of the same family have ensured that Clair De Lune keeps its quality intact, with a fourth coming up through their local workforce.
Some growing pains are tougher to avoid though. The client needed to migrate their old website to something more family-friendly on Shopify. We were only too happy to bring them in flow with a fresh platform . . .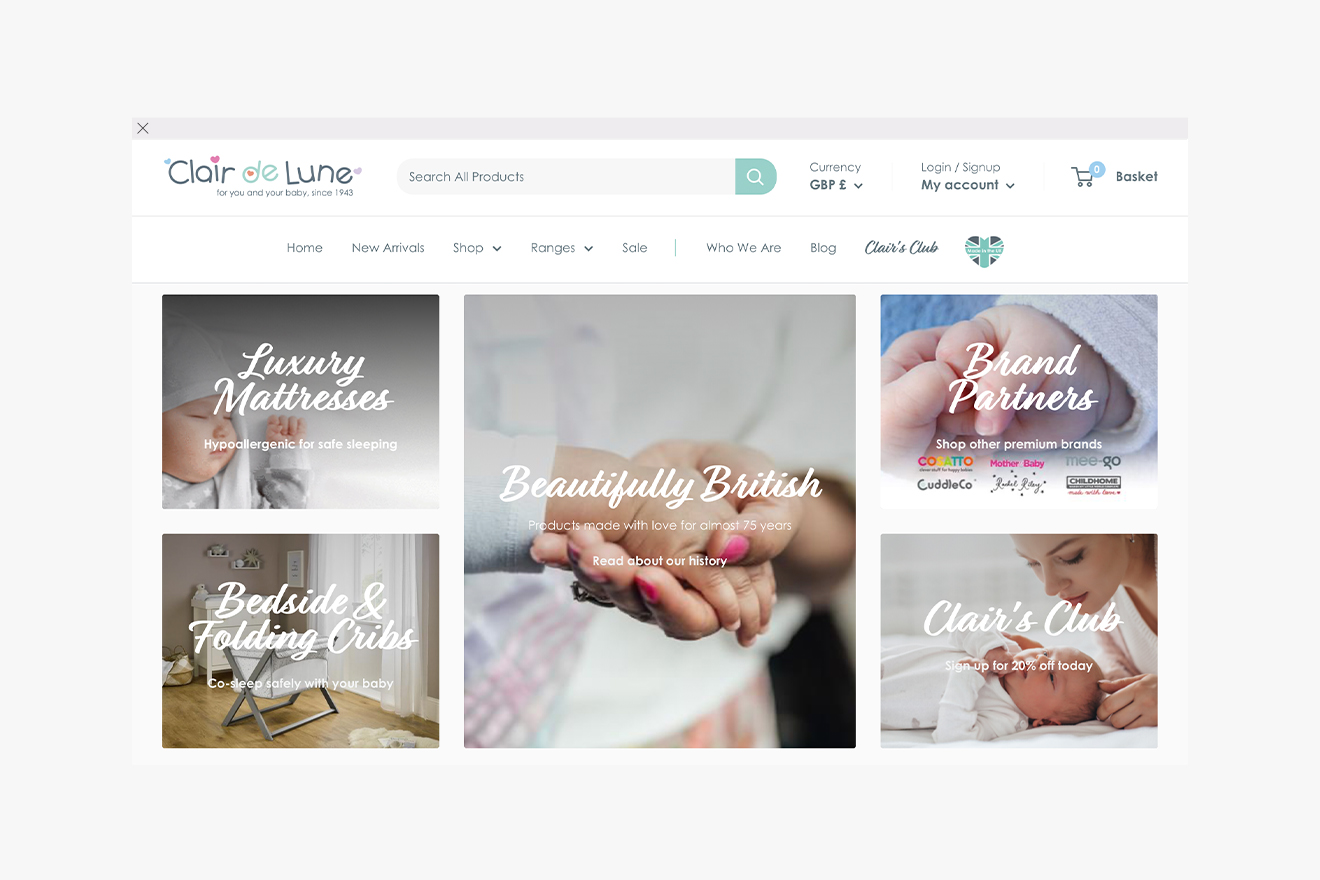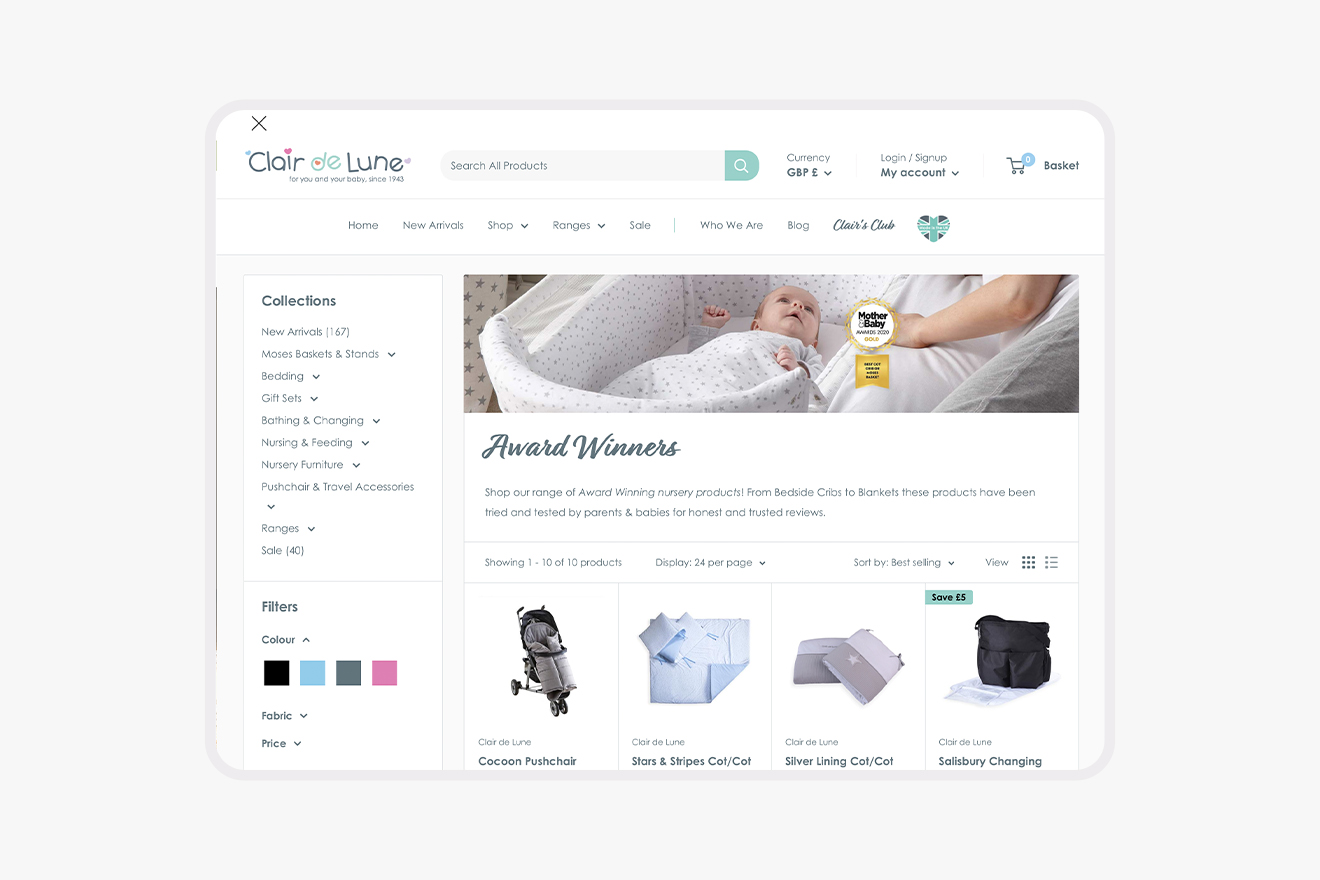 With such a great pedigree, Clair De Lune had to let its standards and craftsmanship shine through. The website, then, required attention on their customer reviews, awards and favourite ranges, fitting the calming voice of their brand to date.
We met with the client to discuss a balance of modernity and heritage. Soon enough, we had a wireframe, pushing new products with text wrapping people into the brand's evolving story.
Clear ecommerce categories were a must. Drop-down menus would reveal Clair De Lune's extensive selection, so it wouldn't be obtrusive for first-time visitors. We included space for a bestsellers gallery, and interactive pictures to make the website more engaging.
Equally, we had to configure the store for mobile – allowing buyers to search, select and hit checkout with ease. Both versions of the site were tested thoroughly before launch. We also gave the client's team training so they can update product listings themselves.
Everything went smoothly. The client's refreshed store has much more depth and navigable corners than their previous site. Seasonal campaigns take the spotlight at the top of the homepage, while the product catalogue has several filters – including colour, helping customers plan their nursery theme.
Clair's Club, a membership for discounts, sales and early-bird discoveries, has its own page too; there are several prompts for joining around the site. It all creates a beautiful window into a much-loved business.
View Website