Quality craft rum is a niche taste in Britain, but Libations is changing hearts, minds and tongues with home-brewed bottles. After 18 months finding the perfect Yorkshire ingredients and distillery, they launched in 2019, serving a new kind of rum connoisseur.
They came to us for an ecommerce website: something bold to represent their journey, as well as their flavours.
With a simple focus on the product, its aesthetic and single origin, customers would find Libations Rum hard to resist.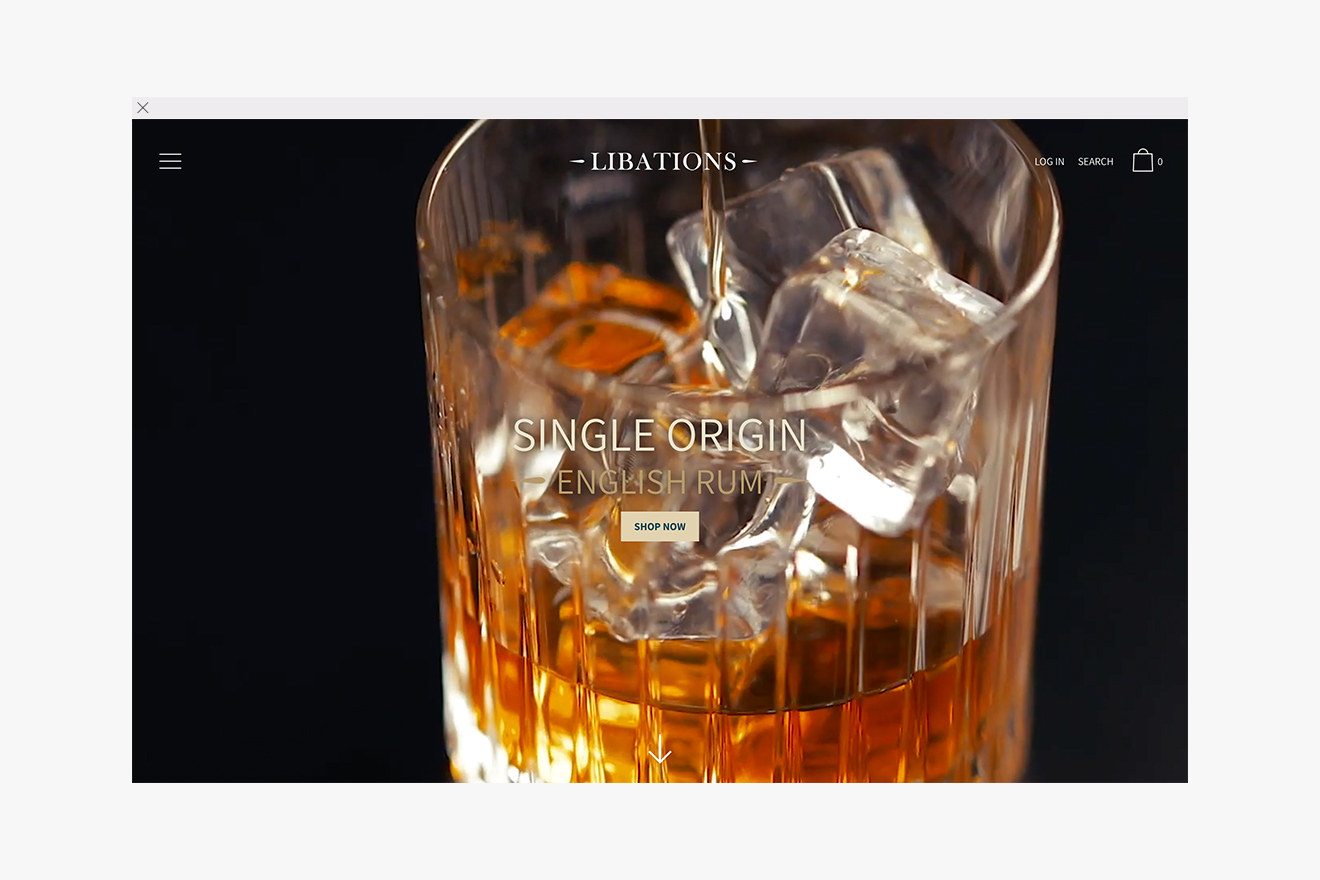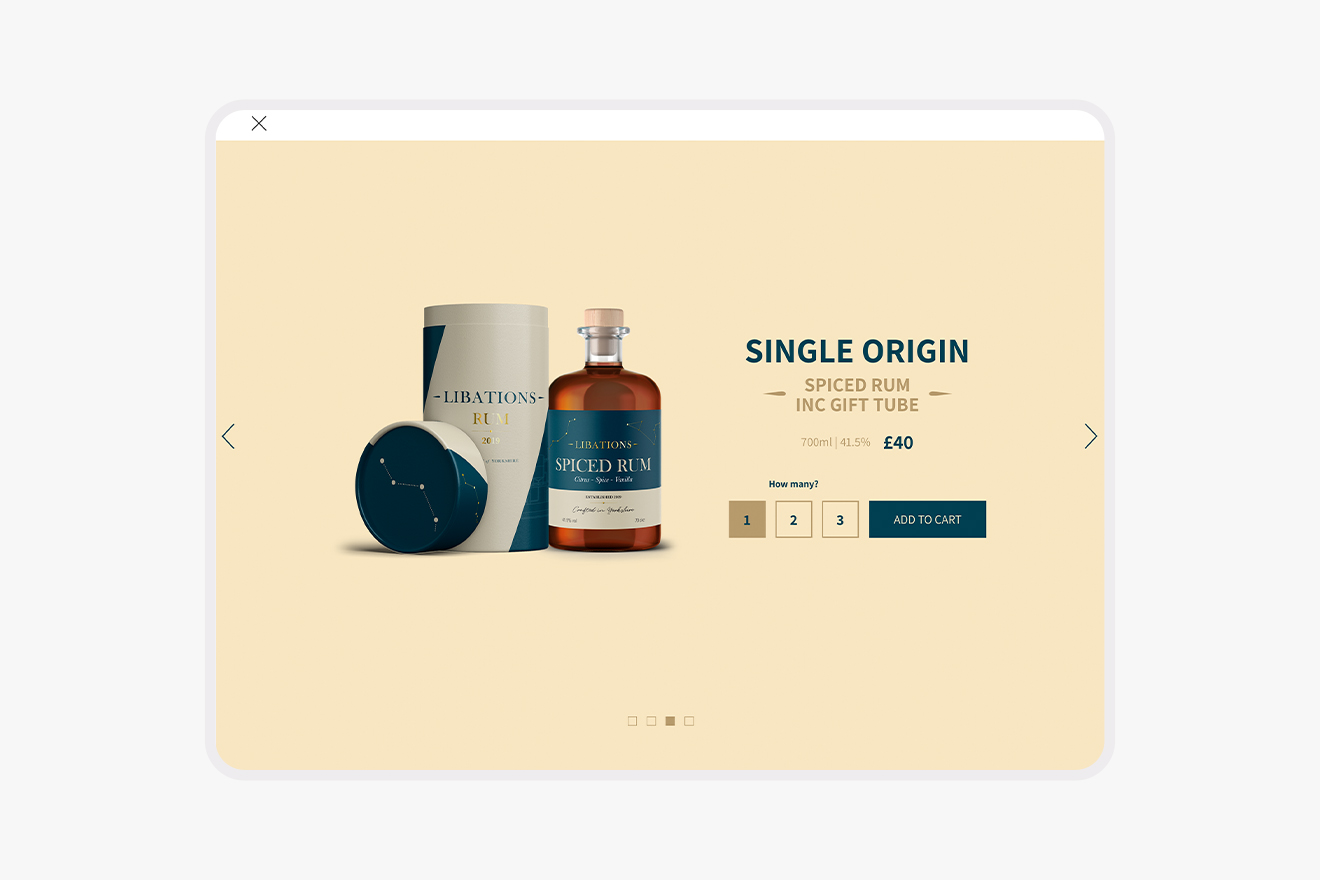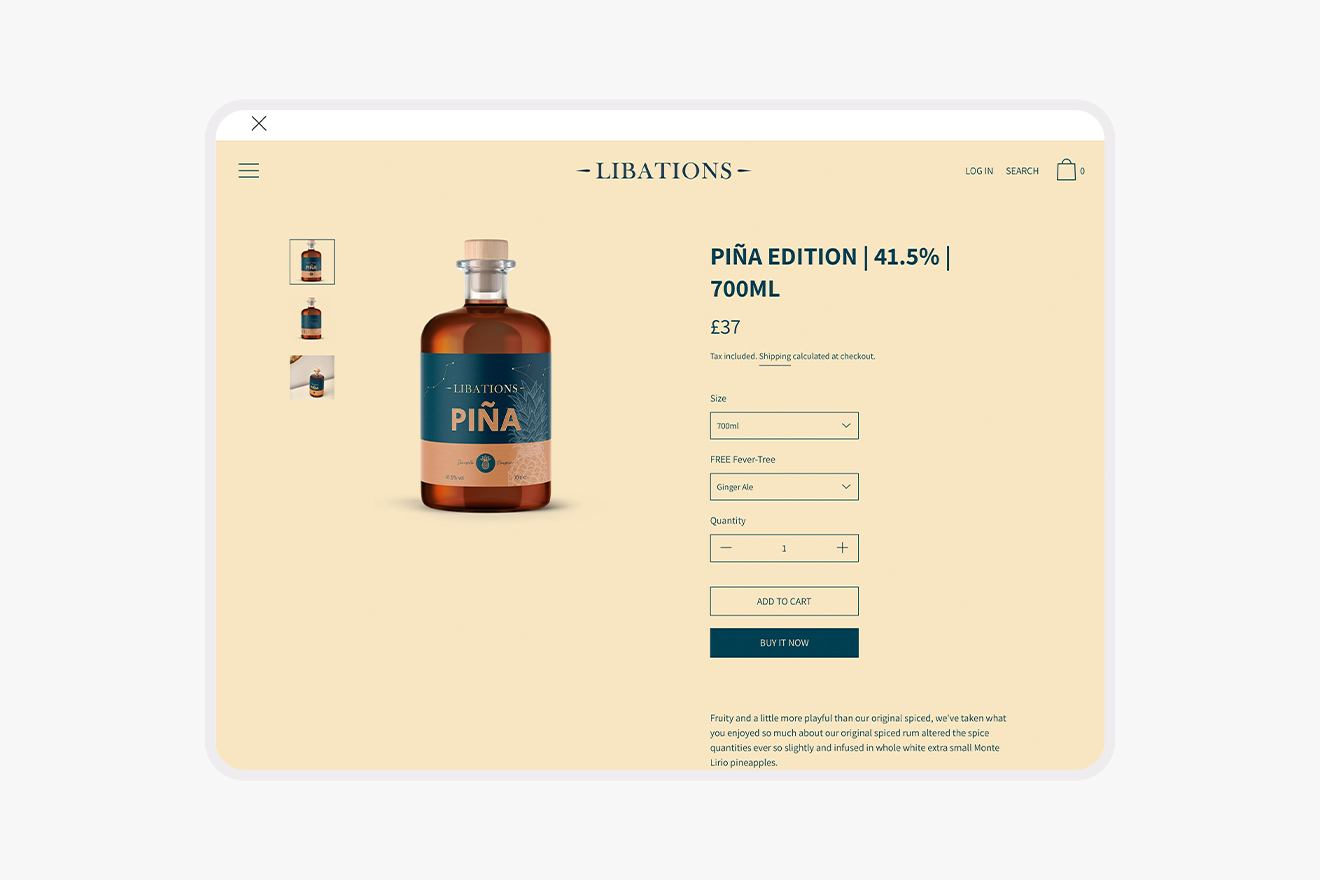 We held a Discovery session to uncork the brand – what it represents, the values it holds and how this might run into a stunning store.
Our team drew up a Shopify wireframe, pushing the two main products (spiced and pineapple-infused rum) right at the top of the homepage. The store itself was built for a large, enticing gallery of bottles, gift purchases, cocktail sets and bulk buys. Customers would easily see what they're getting. They'd also learn about Libations Rum – their ingredients list, distillation techniques and singular commitments – in a few clicks on a navigation tab that takes over the screen.
Ecommerce is all about setting a scene. So we planned the site to make great use of HD photos showing the rum being poured, mixed and enjoyed. A homepage video would accentuate those sensations on top of Libation's roots in the Yorkshire landscape.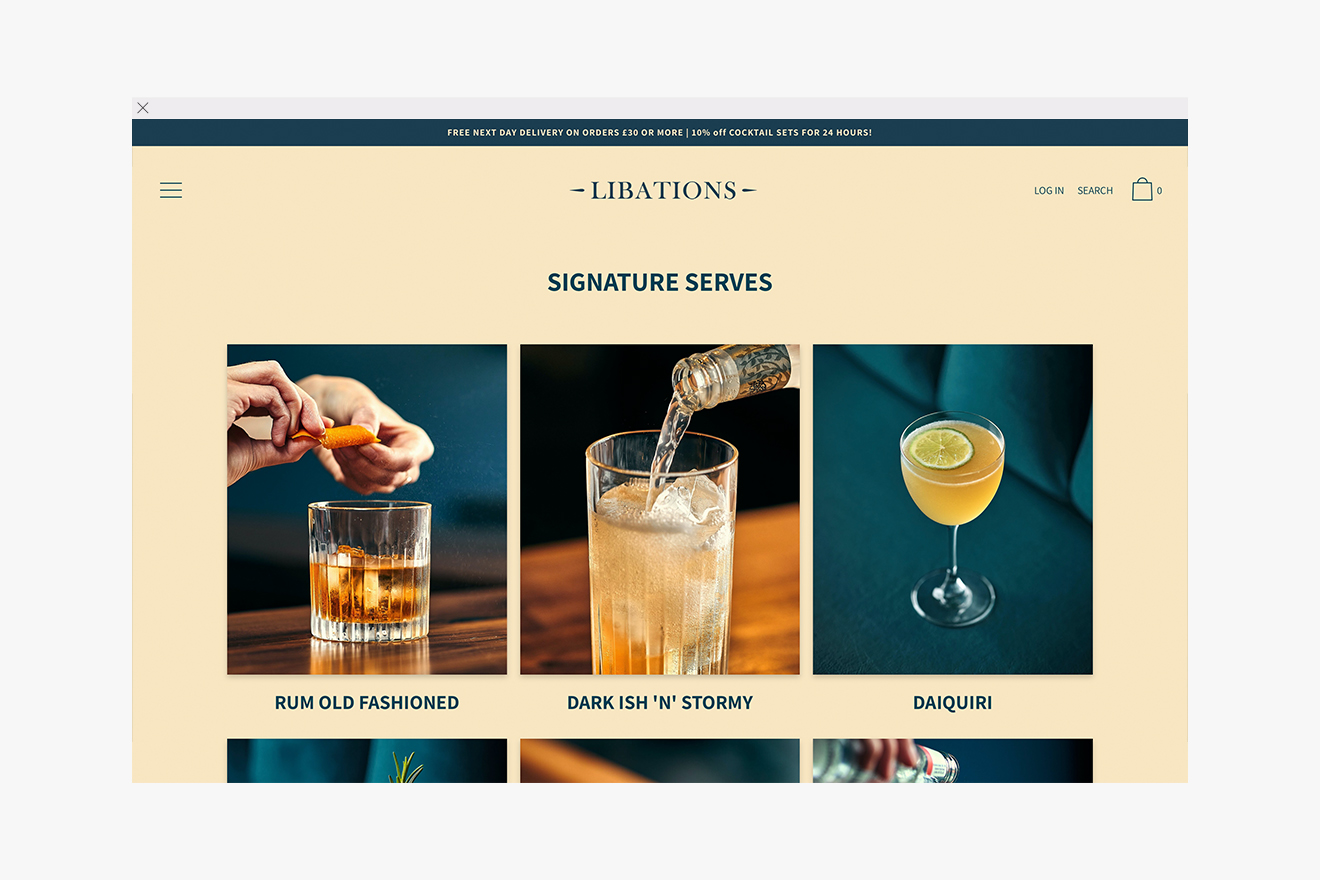 After several intense testing sessions, the Shopify store went live. It is quite intoxicating. The video, imagery and intuitive product pages let the rum speak for itself, while offering carefully curated information on where it comes from.
Custom elements, such as photos flipping to reveal cocktail recipes, enhance the user experience. Everything leads back to the store with smart links, CTAs and 'Add To Cart' buttons. The client was extremely pleased with it all. Needless to say, we raised a glass that evening.
View Website