CTRL Energy is a gaming energy drink that was formulated to improve energy, focus and concentration.
Create8 partnered with CTRL Energy to design their e-commerce brand and extended identity. It needed to feel game-like but also have an easy-to-use user experience that generated sales. All this combined meant the platform we chose was Shopify, because of its intuitive back-end functionality.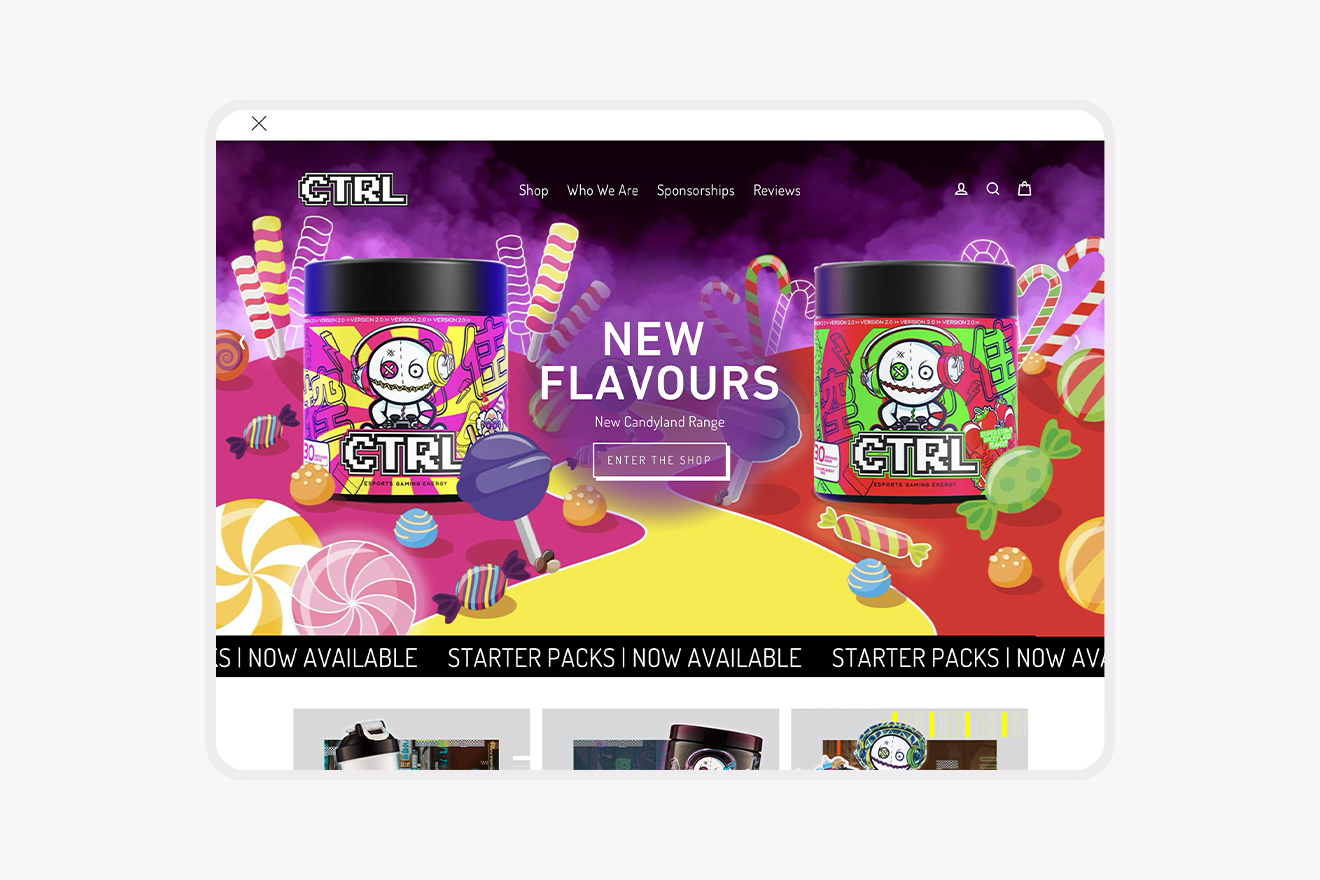 CTRL already had an existing e-commerce store but felt it didn't match their identity. With previous work in the gaming industry, we felt we understood their industry well, but needed to understand how their market purchased and their buying behaviours. After understanding this, our web and brand team came together to create the extended identity and visual concepts for the website.
Once the visual style was chosen, our team built the remaining pages and design styles. All through this process, our team was constantly testing the overall user experience of the website. Once the site was built, we implemented digital marketing techniques to help generate sales.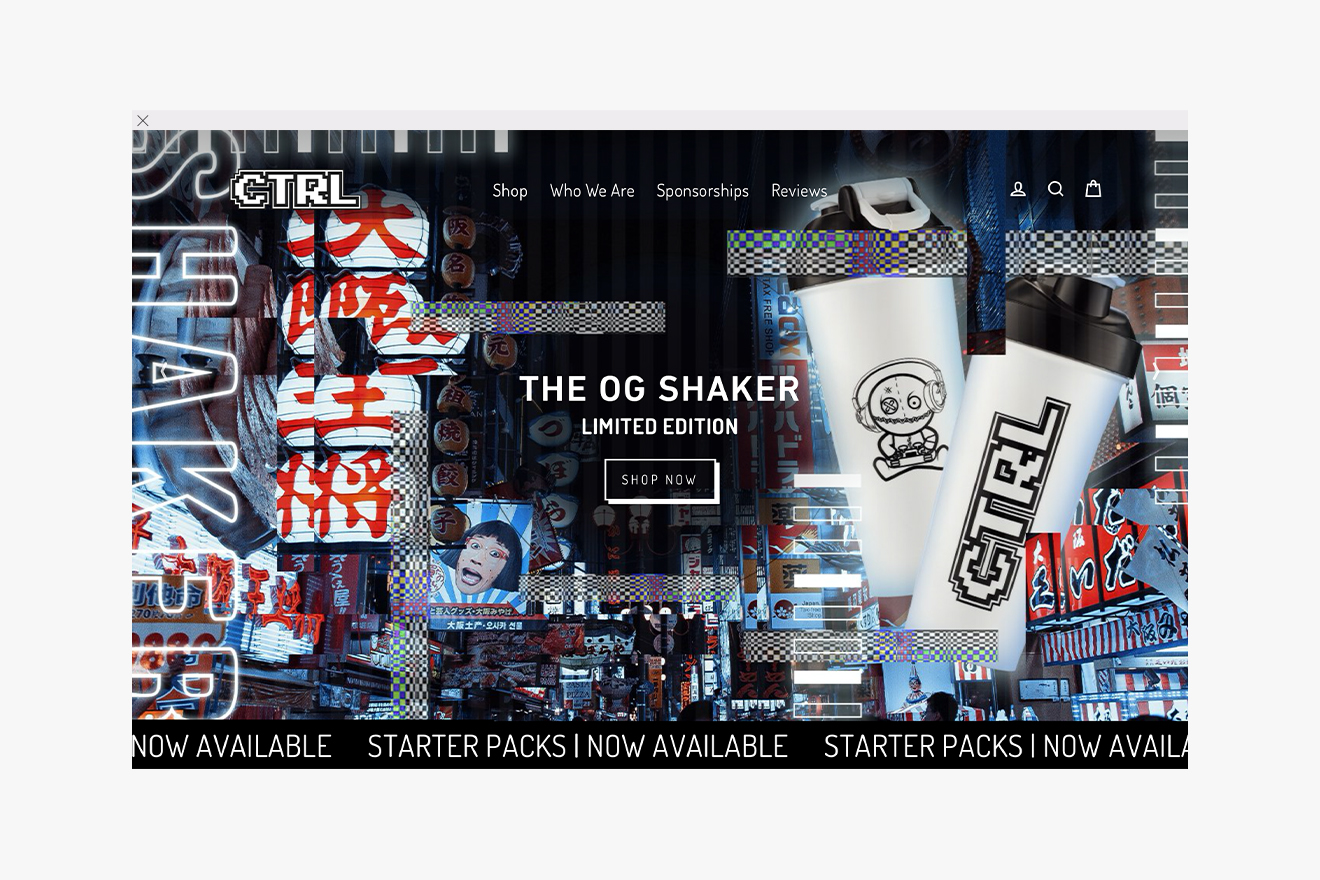 CTRL's refreshed website and extended identity is a mirror of the consumer, feeling 'game-like', with a great user experience. We made it simple for the consumer to navigate around the site and purchase products, exactly what companied like CTRL need.
View Website