From a two-man band 20 years ago, Walker Sime has grown into a tremendous, multi-disciplinary construction consultancy with three regional offices. Their work really has few limits. Whether it's road, rail, hotels, industrial sites, schools or marine ports, the business is known for consistency and technical excellence in the North West.
Such a huge professional reputation deserves a website to match. Although they're used to referrals, Walker Sime wanted a digital space to bring in new leads and reinforce their gains across so many sectors.
We sat down together and talked about a new kind of construction project . . .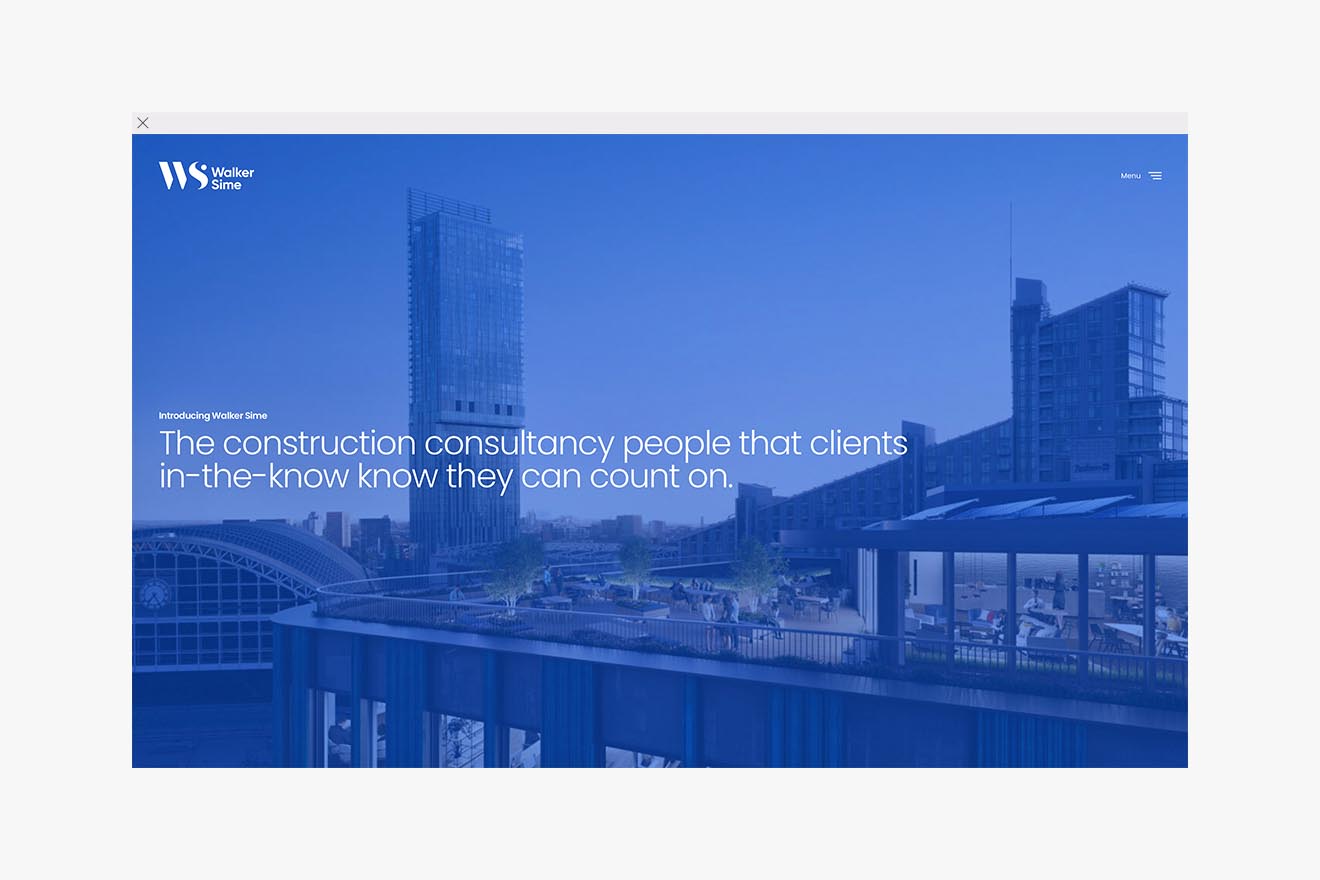 Consultants can easily become swamped in information and technical language. We wanted to swerve this overload. Instead, we mapped out distinctive colour blocks, each of which would lead someone further into corners of the organisation.
Small text blocks could tee visitors up for individual service pages. Simple, large photos of past projects would represent the brand at its best while breaking up the visual palette. Essentially, it's hard to be exhausted when the results of a service are plain to see and snag the eye.
Our team wireframed the site extensively, splitting the About page into People and Careers, and five precise Services with relevant projects below. By the time someone clicks here, they're eager for more text – so part of the challenge was deciding how such information would flow from page to page.
Walker Sime also has a massive knowledge bank: ideas, news and market insights. We wanted to give these pride of place with large links at the foot of the homescreen.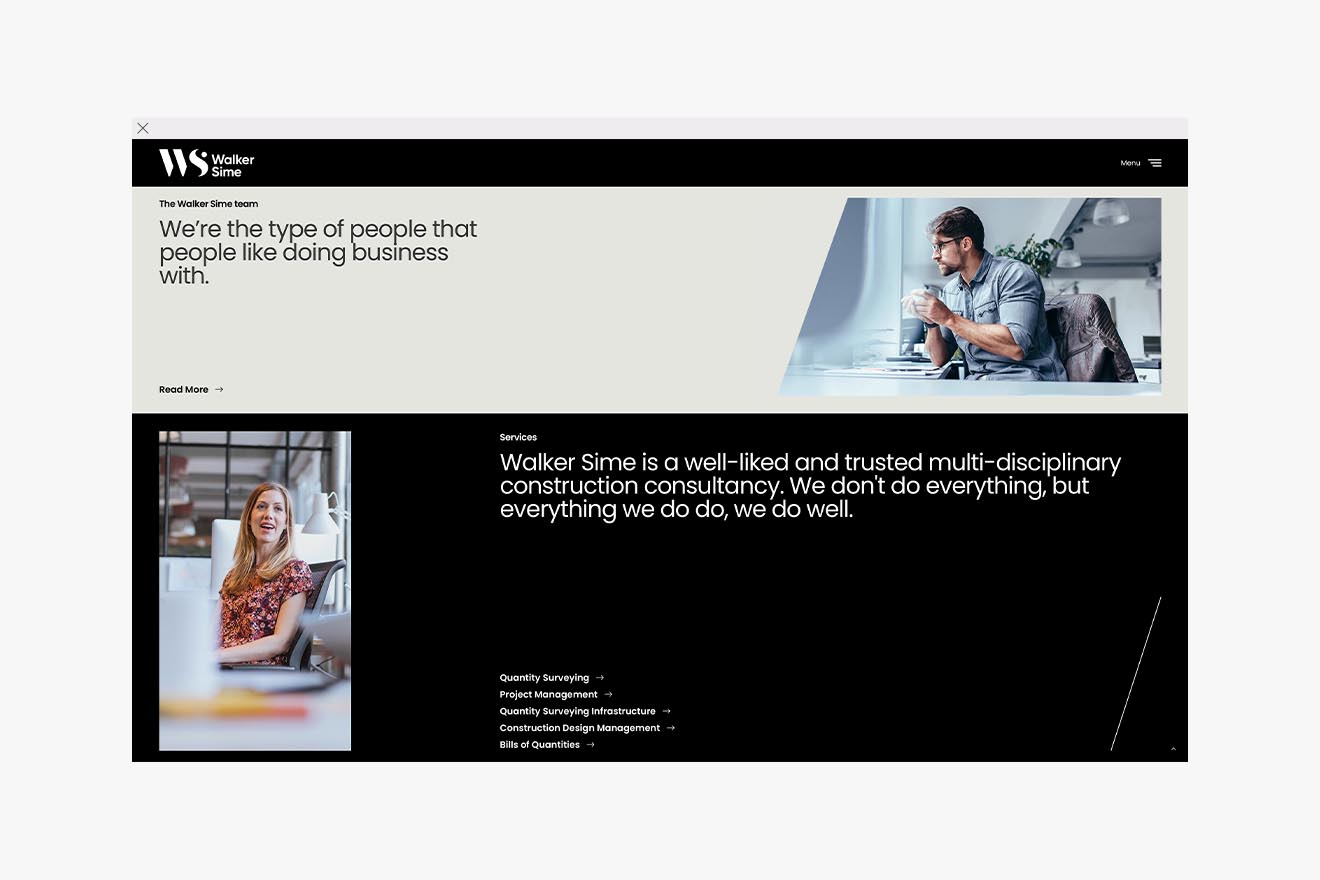 After coding, testing and team training, we're super pleased with the final site. It offers a clean distillation of Walker Sime's services – when you're ready for them. Before that, the team's skills are front and centre. Their personal touch is threaded across hero text and an interactive headshot gallery.
Subtle scrolling animations give the website more dynamism. There's an effortless sense of complexity trimmed down: worth having in any consultancy group.
View Website