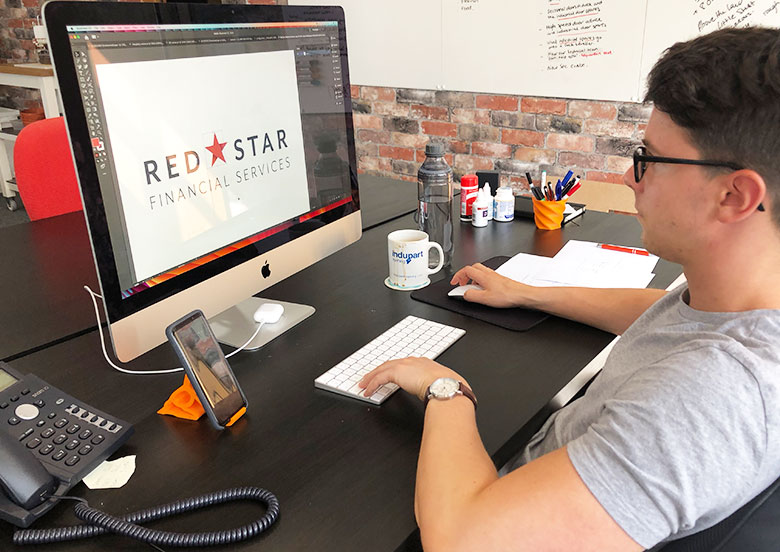 042. How to Write a Branding Brief (Tips)
042. How to Write a Branding Brief (Tips)
https://www.create8.co.uk/wp-content/uploads/2019/07/Howtowriteabrandingbrief.jpg
780
552
Create 8
Create 8
https://www.create8.co.uk/wp-content/uploads/2019/07/Howtowriteabrandingbrief.jpg
How to write a branding brief for a designer
It's important for your designer to fully understand your business inside and out before going into the development stage of the project. We always advise looking into doing a Sprint workshop before starting. But if you haven't got the budget or the time to do this, then fill out something like the below.
Most Importantly, provide your company name
This is quite obvious, the design wouldn't know your company name at this stage. Unless you would like the designer to come up with a name for you, but this usually extra within the quotation.
Tell the designer your story
Depending on the company brand, within our design studio, we like to develop brands based around meaningful stories. We like to know the reasons why you set up your business, it gives a creative vision for a designer to work from.

How do you describe your company service or products?
Describe the type of products or servers you sell, give an indication on the size of your company and what your products actually do, this can sometimes give inspiration to which route the logo designer will go down.
Describe the industry your company is in?
This is great for the designer to get their research phase in, if they know your industry they can look at other companies in your sector to see what works well and what doesn't.
Have you seen anyone else's logos you like the style of?
This isn't for the logo designer to copy or rip off, there are so many different styles of logos and this is a good way to get all the ideas out of the clients' mind before starting, this avoids wasting any time so they can reach your deadline.
Describe your brand values i.e
The best way to do this is on a scale of 1-5 on how you would rate your brands personality. This again gives the logo designer a good understanding of what you're thinking about your brands' personality.
Mature – O O O O O – Youthful
Playful – O O O O O – Sophisticated
Economical  – O O O O O – Luxurious
Literal  – O O O O O – Abstract

How would you like the culture of your company to be?
Professional Company, Fun / Quirky Company, Tech Company, Strict.
Who are your main competitors?
Listing your main competitors gives us a good understanding of how the level you rate your business or want your business to be.
Describe your current target audience
Understanding your target audience gives the branding designer the ideal customer for you, if you're finding it hard to figure out your target audience then just put in what you want your target audience to be or your most common type of person that uses your services. Sometimes at this stage it may take a little bit of research to find out exactly who that is.
Age Group:
Gender:
Locations:
Income Level:
Educational Level:
Occupations:
Ethnic Backgrounds:

Do you have any colour preferences or existing brand colours, or would you prefer the designer to take creative control of this?
Depending on if you have an existing brand, you may have colour you wish to stick too. Or the designer can advise which route to go down. Usually a designer can decide specific colours which suit or match the industry and brand.
Do you have a company tag line?
Some companies use tag lines and some don't, it depends on how you want to brand it. If you don't have one but want one, ask your designer to think of this. It may add on additional costings.
Which brands currently inspire you as a business?
This could an older brand, existing brand or a start up. If you like the way a certain brand portrays itself online and offline it would be worth mentioning this upfront.
Do you have a deadline for your project?
Deadlines give the designer an idea of how long he has to research, create and develop your idea until it's perfect. Depending on the project as a whole we suggest giving the designer a good amount of time.
Do you require brand guidelines?
Brand Guidelines are a set of rules in which your brand should abide by, for example certain fonts, photography, logo rules, colours etc.
Any budget?
If you have budget for your brand, mention it in advance. This again gives the designer an idea on time, extended identity and what ever else depending their rate.
If you're looking to start your branding project, talk to us about how we can help.