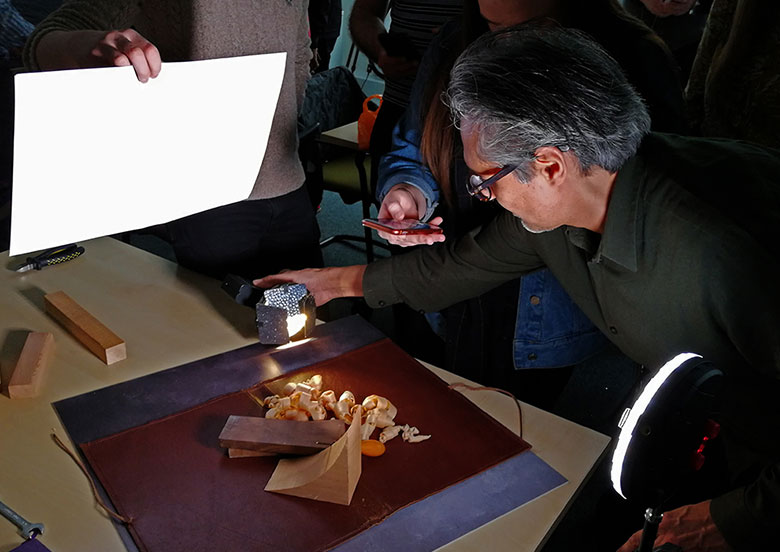 041. Photography Workshop Taster Sessions with Adventure Lumiere – August
041. Photography Workshop Taster Sessions with Adventure Lumiere – August
https://www.create8.co.uk/wp-content/uploads/2019/07/photographyinstockport.jpg
780
552
Create 8
Create 8
https://www.create8.co.uk/wp-content/uploads/2019/07/photographyinstockport.jpg
4 weeks, 4 workshops with industry professionals in all fields of photography
These 4 workshops offer a chance to gain expert knowledge from industry professionals in all fields of photography. From photographing fashion and portraiture to still life and landscapes you will be in the hands of professionals who will guide you through all the major techniques of photography that will help to get some fantastic creative images from your camera.
Details for booking
Suitable for ages 16 +, FREE of charge.
Limited spaces so booking is essential
To book contact: 0161 474 4453 or email stockport.artgallery@stockport.gov.uk
For further information click here
---

What is the course about?
Week 1: Photography Principles
During Week 1 you will learn: Photography Principles
Date: Sunday 28th July at 2:00pm – 3:00pm
Where: Stockport war Memorial Art Gallery
Understand aperture and depth-of-field
Use manual controls
Can use your shutter controls and effects
Understand ISO
Exposure triangle

Week 2: Basic Lighting for Portraits
During Week 2 you will learn: Basic Lighting for Portraits
Date: Sunday 4th Aug at 2:00pm – 3:00pm
Where: Stockport war Memorial Art Gallery
Different portrait techniques
Natural v Flash lighting
Camera set up/lenses
Soft and hard light
Effective one-light setups

Week 3: Basic Studio Lights/Home Studio Set Up
During Week 3 you will learn: Basic Studio Lights/Home Studio Set Up
Date: Sunday 11th Aug at 2:00pm – 3:00pm
Where: Stockport war Memorial Art Gallery
Basic studio set up
Lighting equipment
Backgrounds
Camera and lenses
Studio accessories modifiers etc
Set up and make safe and effective use of a studio space

Week 4: Understanding Light for a Still Life Set Up
During Week 4 you will learn: Understanding Light for a Still Life Set Up
Date: Sun 18th Aug at 2:00pm – 3:00pm
Where: Stockport war Memorial Art Gallery
Soft and hard light
Constructive use of shadow to enhance the image
Using lighting to tell a story
Control the direction and angle of the lighting
Select and use lighting modifiers for specific lighting effects
Big thank you for the team at Adventure Lumiere for putting these workshops on, follow them here
All photos are credit to Adventure Lumiere