Keeping up with the Industrial Door & Parts Industry
Creating social media posts, newsletters and organising photography for our client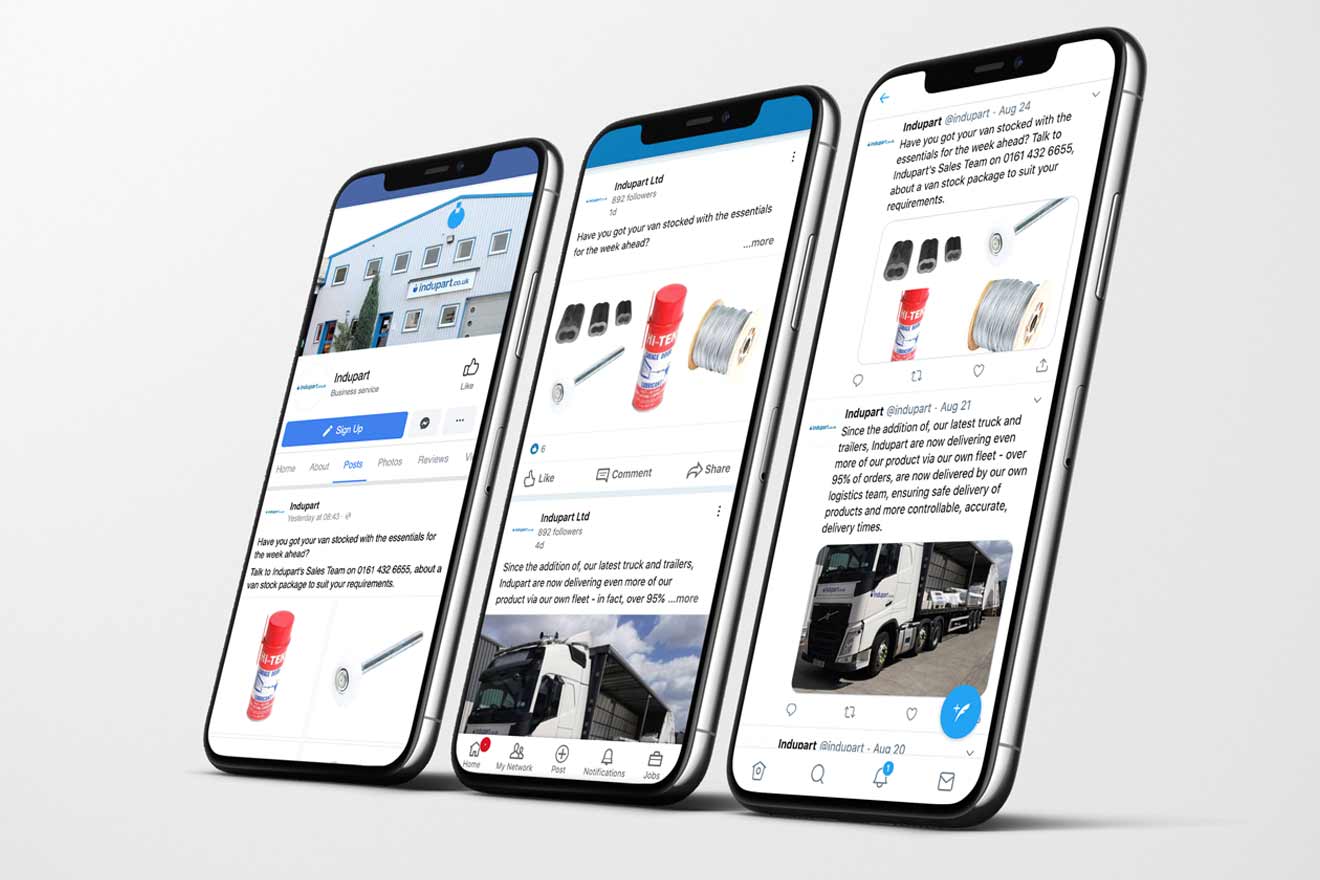 Our social media management aim is brand awareness for our clients. Being seen and remembered online is important for any brand. B2B companies like Indupart use social media to keep their brand in the mind of their customers. Detailing new products and events to their customers and ensuring they will think of them first when they want to buy their tools, products or book in for the latest training.
B2B social media within the engineering sector is unique, you can't always aim for your end-user with exciting flashy products and amazing sales. Keeping products looking great as well as professional isn't necessarily what the social media algorithms want from you, but not being on social media isn't an option. As more people check out your feeds before they even get to your website, you need to have up to date posts ready to be viewed.
For Indupart's social media management, we work with them to organise monthly fresh photography of the company and products, helping keep their content different and new. At Create8 we have multiple photography and videography partners from Manchester and the UK, each with a specific industry in mind to ensure they're the perfect fit for our clients.
As well as weekly social media posts, we also create Indupart's email newsletters, this is a great way to ensure their new information and parts go to the businesses and individuals in their sector that want to know. Offering up news, new parts, new training options and more means Indupart can keep the interest and brand awareness of their current customers and potential new ones.