Hitting the track, court or pitch isn't just about fitness and mentality – it's about what you're wearing too. GRiPD knows that better than anyone. Their high-grip sports socks help people train at peak performance with firm feet on the ground.
When they approached us, GRiPD was still a startup searching for an identity. They needed an impactful Shopify website and slick packaging design.
Since we're about bringing every aspect of a brand in flow with creativity, their team and ours were the perfect match.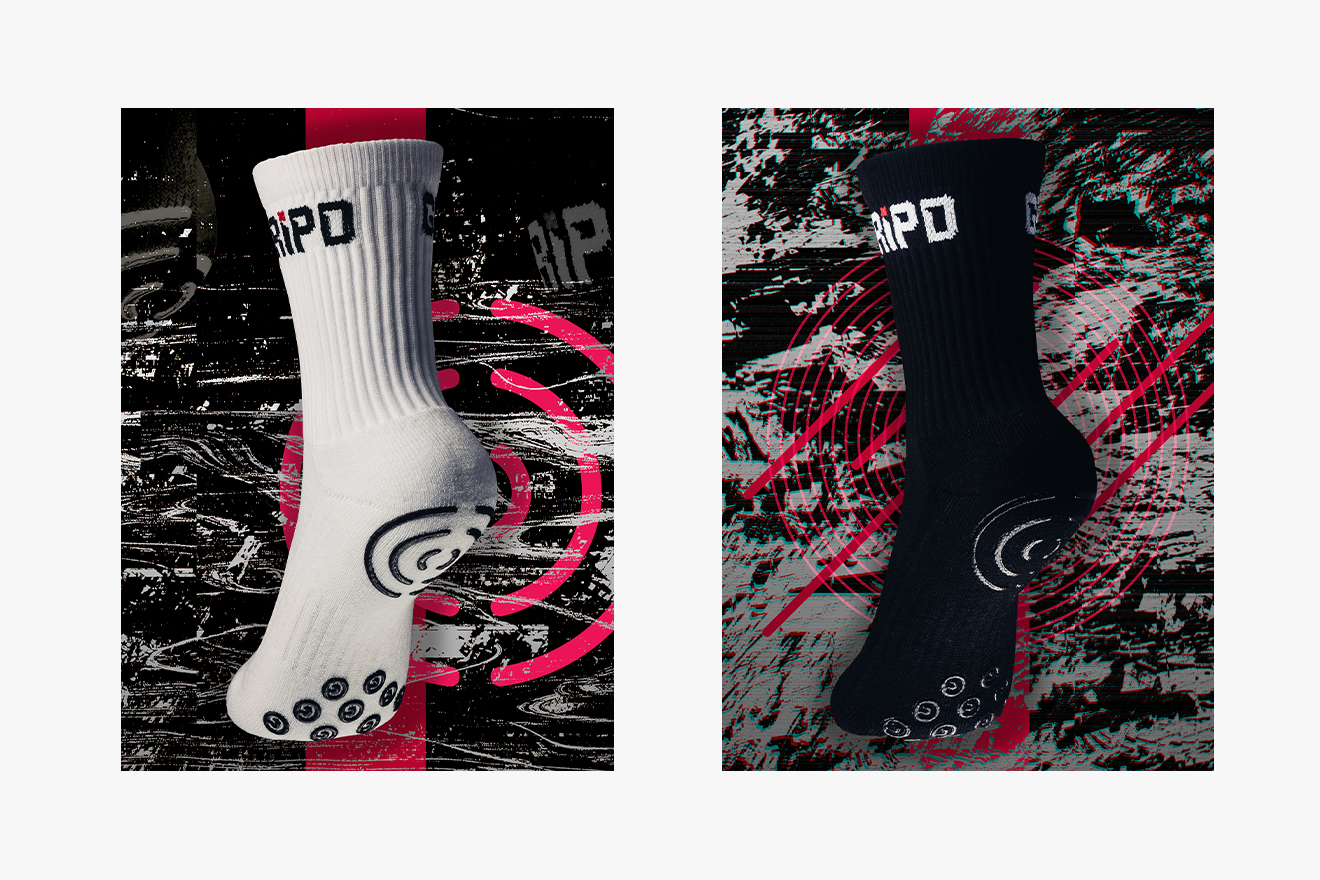 We began by discussing GRiPD in depth. What marks it out? How is it challenging the sportswear market? If the brand walked into a room, how would it look, sound and move? All of this went into a moodboard, from which we moved to a preliminary design phase, sketching concepts that emphasised one aspect over another.
Then we considered their Shopify site, building a custom store that would place the product in all of its relevant contexts (football, the gym, jogging and so on). Storytelling had to be minimal. Rather, those core benefits deserved immediacy and concision, much like a great sporting performance. Iterations of the site were wireframed, coded and carefully tested.
Finally, we tied packaging into everything we'd learned from the branding and web project. This meant drawing up an action-heavy, black-and-white aesthetic, exposing the sock's grip points. From start to finish, we worked with the print suppliers, submitting proposals and refining them as we went.
GRiPD managed to hit the ground running with a new brand identity – sculpted for a brash entry into the sportswear field. The webstore is a dynamic gallery of use and movement. Images shift. CTAs drop down. Product images rotate. You're in no doubt that these socks are made for increased speed and power.
Meanwhile, packages carry the same look and feel, with subtle dots on blurs implying a precise grip. We're very happy seeing this client go from strength to strength so soon after their inception.
View Website