How can being a brand that is community-led benefit your business?
We are living in the brand era; make no mistake about it. Since the emergence of the internet and the domination of social media, we've seen the businesses we love become much more than an entity from which you buy.
Brands are forming relationships with their customers on a whole different level. Many have begun championing themselves as personalities and even, quite bizarrely, friends. The more prominent a business is within its sector, the more human features it seemingly develops and thus becomes what we know as a brand.
In this blog, we wanted to focus on brands that revolve are the strategic stance of community-led growth. We will dance through the many different assets a business needs to offer to focus on this style of approach and explain how being a community-led brand could benefit your company.
So, let's get involved with community brands and see what they have to offer.
What is a community-led brand?
Fundamentally a community-led brand is a company that leverages a supportive following to drive more sales, retain current clients and grow as a brand. Sounds simple, right? Well, you couldn't be more wrong! Despite sounding straightforward, this popular approach to business is complicated to execute.
One of the great things about a community-led business is that once you have enticed in your first few members, they essentially do a chunk of the marketing for you. The most vocal and active people in your community will be the focal point of its growth as they come together to support and promote a brand they love.
As more people flock to join your brilliant community, they buy into your product offering and become central points of all that's great about your brand. Much like nonprofit organisations, like junior sports clubs, community-led businesses have one common emphasis that unites their members. However, with a company, the people involved see the value as a benefit to themselves and reinvest in its growth by purchases and not donations.
You can be forgiven for thinking, 'why would someone want to support my business?' Well, it's a simple process; by being a part of a community-led business, your followers feel like they are closer to everything you see and do.
They also reap the benefits of being surrounded by like-minded people who have the same interests. Of course, they back you because they believe in what you're doing, but most brands that operate this way give incentives back to their loyal supporters. Whether that's first access to new releases or discount codes after a certain amount of purchases.
The community-led strategy is a win for all involved.
Who are the best community-led brands?
So, here's the fun part. Let's have a look at some of the best brands that are currently executing the community-led strategy and assess what it is they have created and how it benefits them and their followers.
OK, so it's practically impossible to talk about community-led brands without mentioning Gymshark. The gym wear and all things fitness behemoth was recently valued at over one billion pounds, a BILLION. That's a lot of money for a community-based start-up of only ten years.
Gymshark is probably the best example of how a crowd getting behind one brand can escalate it to obscene levels. Offering gym wear with an aesthetic edge was what the business set out to do, and before they knew it, they were being worn in gyms across the world.
In creating something that they would wear and love, the entrepreneurs behind the brand built a community of people wanting the same. The fitness and nutrition advice shared between the community is what kept it growing, as well as the brilliant products on offer.
Harley Bikers
Here's an interesting example of a community-led brand. Harley Davidson has been churning out bespoke motorcycles since long before the internet and social media had any say. So, how was it that they created such a thriving community?
Well, Harley Davidson built their community-led brand by producing something that demanded mutual respect amongst motorcyclists. Owning a Harley Davidson meant much more than just buying a bike; it meant immersing yourself in the culture that came with it, some good and some not so. Whether it was embroidered jackets, long beards, endless supplies of beer, or just the emotion of owning a piece of brilliant engineering. It was an entirely different type of brand. Just ask Hunter S Thompson; he certainly had a thing or two to say about the matter.
Moving on from a brand that learnt to survive without the internet to one that simply couldn't! Twitch as a business revolves around the online gaming community. However, the community-led brand is driven forwards by the committed creators who turn to it to produce streams and videos for their fans.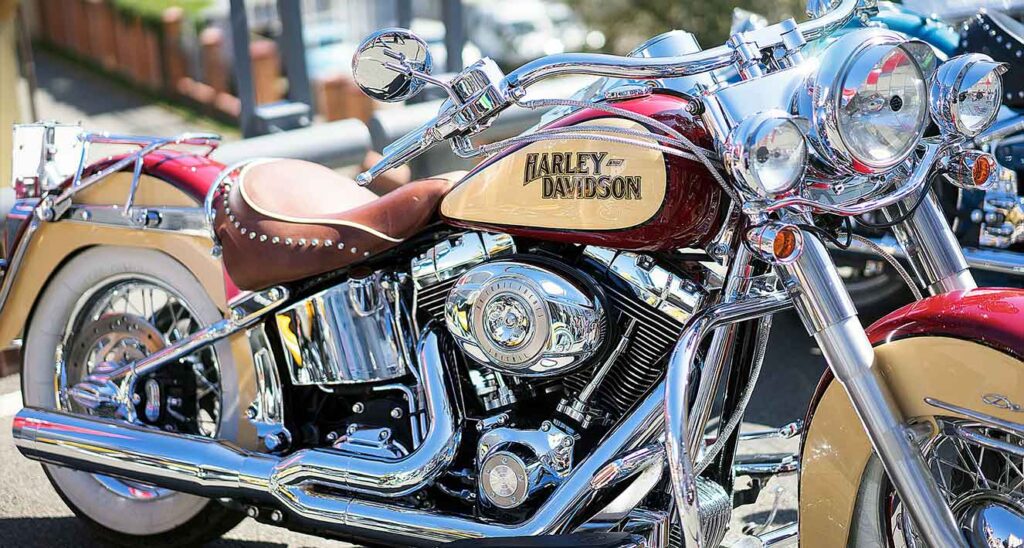 It's the relationship between the platform and the community that allows not only twitch to thrive but also the creatives who share their content. You'll often find video makers sharing their knowledge and influence to help and promote others involved in the community. Everyone is involved, everyone has fun, and everybody prospers.
Branding at Create8
If you think your business could benefit from adopting the community-led strategy, why not contact us today and involve Create8 in your planning. We love sharing our knowledge so that others can benefit, and we can't get enough of a new challenge. Follow the link below, have a look at some of the brands we've created and let us know what you think.
What are the benefits of being a community-led brand?
If your brand connects with your followers on a certain number of levels, you will be able to harness their support and grow your business at virtually no expense. However, this isn't the only benefit of building a company with an active and immersed community.
Here are some more for you to get stuck into:
Legitimacy: When your audience is an advocate of what you do, other people trust your company more. Creating social proof images and gaining rave reviews is far easier if your community supports your business's decisions. For the critic who may appear occasionally, your followers will often answer criticism that the brand may not deserve with evidence of their own experiences.
Knowledge and Feedback: No matter how brilliant you may believe your product is, there will always be room for improvement. Who better to provide your business with the necessary feedback you need than the people who purchase from you? The beauty of reaching out to your audience is that it increases the likelihood of you making the correct changes whilst also making them feel valued in return.
Further down the line, you are likely to see less resistance to answering questions and surveys you put out to your community as they feel engaged and valued.
Education: So here's a thought, do all of your community need to be customers? Well, the answer is quite simply no. What happens is that potential customers notice your thriving community and join the group to gain education around your company. They read reviews and hear stories about your business, and what's even better is that they don't come from your mouth.
How do I build a community-led brand?
There's no right and wrong way to build a business that resonates with people. As they say, "beauty is in the eye of the beholder." That being said, here are some best practices that will help you along the way.
Always be clear about the goal of the business and how your community can help you to reach that goal.
Clarify what the participation deal is. It would help if you highlighted how often you expect your community to participate in things, whether there are added extras for being involved and what the brand will do to greater the experience.
Highlight the dos and don'ts! Make sure everyone knows what is OK to post and what isn't and how your brand expects members to communicate with each other. Nobody wants to be remembered as the brand that advocated bullying. If people break the rules, remove them. No one is more valuable than the brand's ethics.

As an expert branding agency, it's fair to say we know a thing or two about building a brilliant brand. We've helped countless companies over the past few years, and we continue our hard work every day.
At Create8, a branding project is as exciting as every other project we work on, you never know what to expect. Each is as rewarding as the last, from the weird and wonderful to the straightforward and succinct.
If anything you have read in this blog has interested you, or if you want to learn about how we could work together, get in touch. There are lots of cool branding examples, from complete brand packages to refreshes and tweaks. Have a snoop around and let us know what you like the look of; we can't wait to hear from you.
Take a look at some more of our blogs for helpful tips, tricks and advice: