"Nutrition and mental wellbeing, so you can keep on top of you." That's the modus operandi for GETLEAN, which helps anyone turn their home into a gym. Its weights, benches, bars, straps and squat racks arrive at your door, ready for dedicated workouts.
But the client's brand needed sculpting too. Amidst a ballooning fitness industry, GETLEAN had to define itself and reach a broad audience. So many workout brands look the same. We were tasked with elevating it above the norm, for a fresh take on physical health and performance.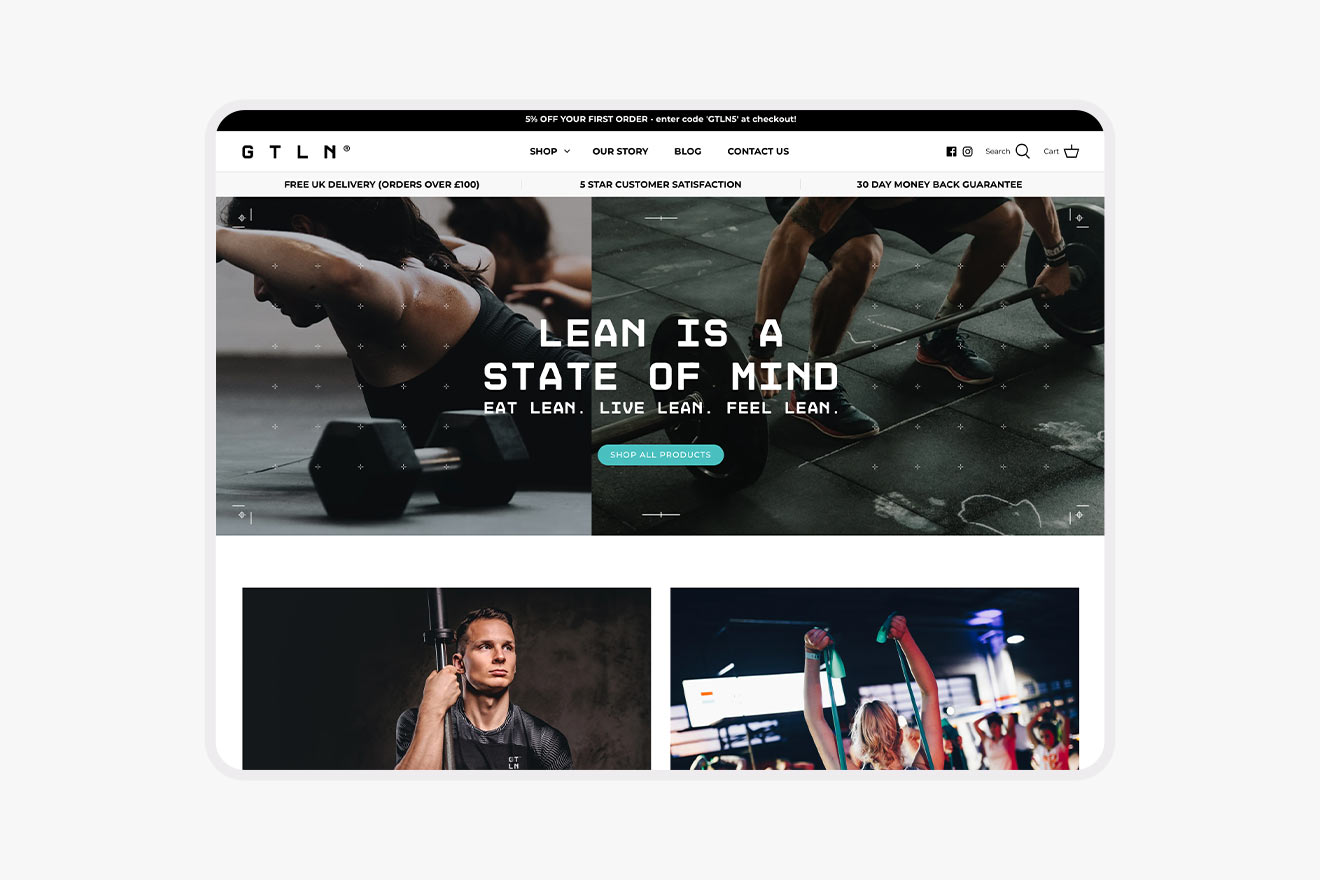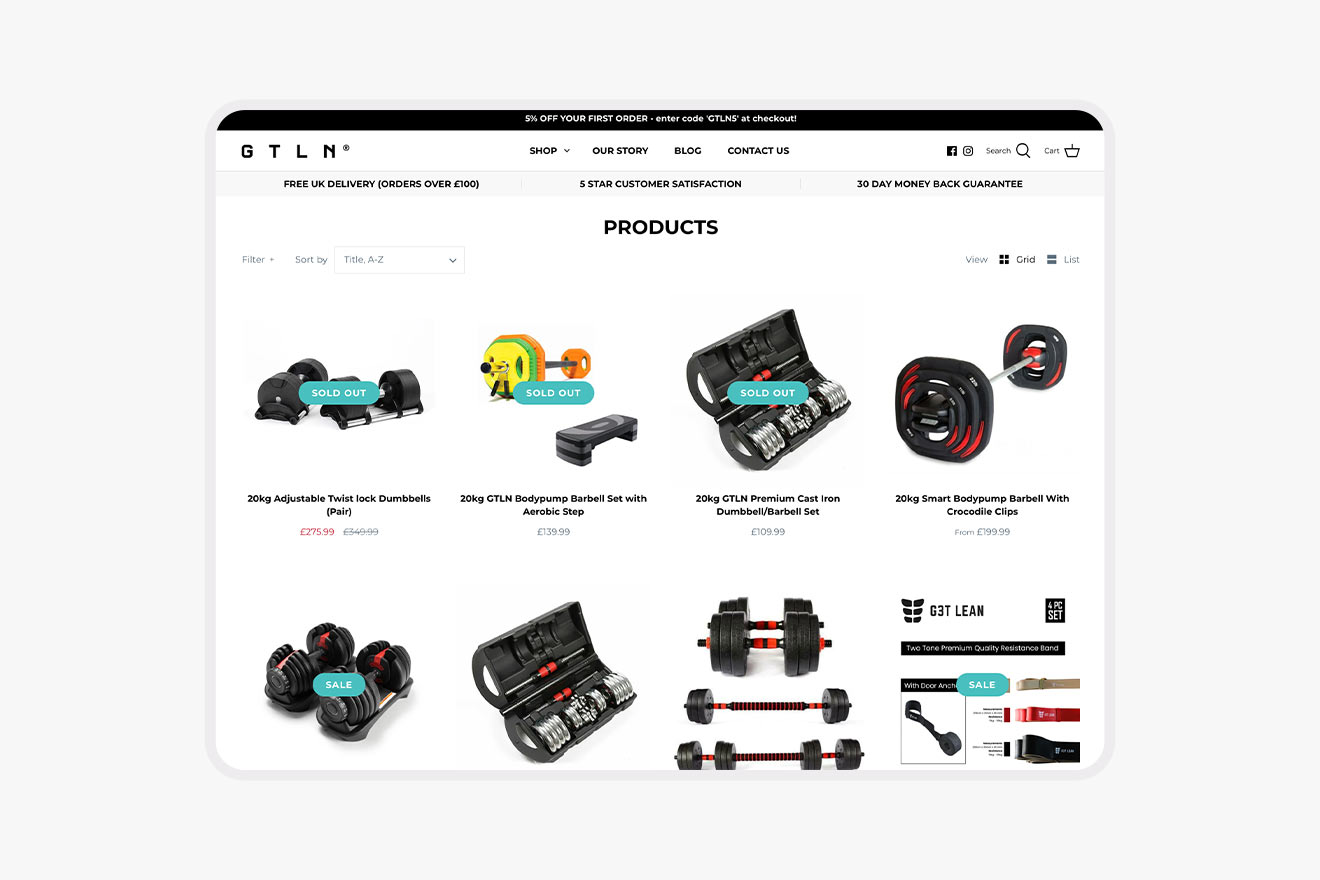 Initially, we had to dig into the real meaning behind GETLEAN. Did the brand stand for fitness training alone? Could it be more inclusive for all body types, netting nutritional aspects for a feel-good message?
Our team recontextualised what 'getting lean' is all about. Instead of daunting, muscle-bound regimes, we wanted to focus on the mental improvements too. Physical gains are one thing. Focus is another. Wherever you are on a fitness journey, that mental awareness matters – even in small doses.
So, we created a visual identity that centres on lifestyle branding: plenty of white space, health advice, and solo and group workout imagery. Photos had to capture the lean mindset mid-action. Text would ease people into their new fitness products, explaining that the latest kit is here and couldn't be more accessible.
Since the client wanted to branch out into clothing and merch, we came up with a secondary name for the brand – GTLN – abbreviating GETLEAN without sounding like a message or instruction. At the same time, we built a full ecommerce store, keeping browsing and payment as simple as we could.
The final site, and everything within it, is pretty inspirational. Statements like "eat lean, live lean, feel lean" make no bones about the branding's universal nature. Large buttons take customers through each of the three main product categories. Throughout, photography shows the happiness and dedication of a GETLEAN mentality.
Print marks also pepper the images we used. These reference the focus/body alignment while providing a cohesive visual theme, further distinguishing GETLEAN from competitors. Ever since, the company has been making great gains from its foray into the mass market.
View Website