Encapsulate a strong brand heritage.
A modern wealth management brand with style references to heritage and targeted at high-end sectors. Self initiated project.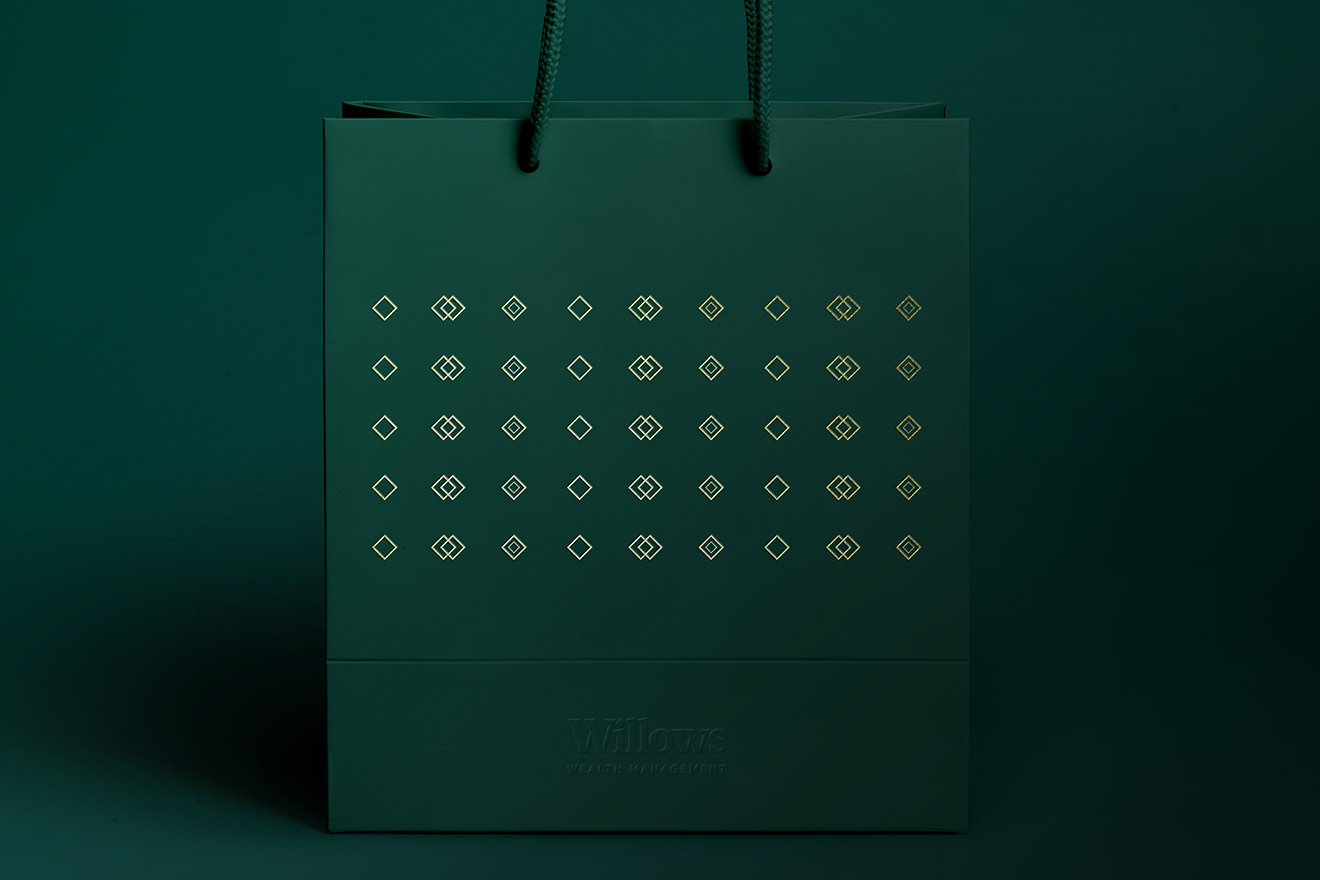 Willows Wealth Management is a self-initiated brand concept exploring upmarket, contemporary branding styles within the wealth management sector. Naturally, this brand displays a theme of reliability, appearing to be a large business and aimed towards an affluent market. In particular, we aimed to merge minimalism with extravagance via the use of lavish print finishing techniques such as gold foiling and embossing. 
Willows Wealth Management is a brand rooted in heritage, and with reference to a Willow tree communicates a theme of solidarity and trust. This idea has a modern interpretation – a simple yet classic logo utilising bold serif typography, and a focus on the extended identity for use across print materials. Using a variety of diamond shapes in a geometric pattern, the extended identity not only embodies wealth, it creates a graphical vocabulary which can be recognised and is transferable to all aspects of the brand. Within the logo, the dot above the letter "i" has been replaced with the diamond shape, and the pattern has been embossed across print media such as gift bags.