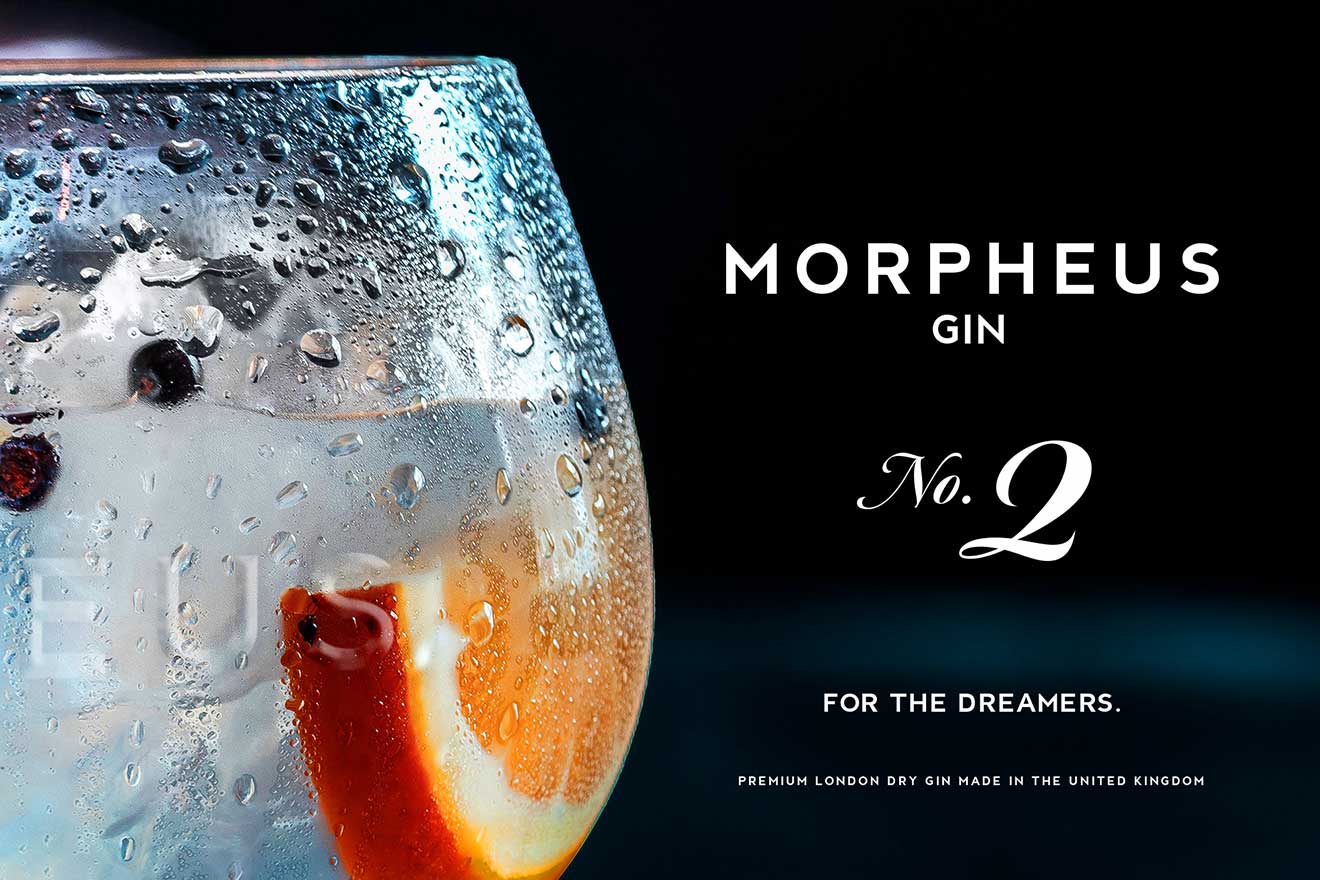 With Gin becoming more and more popular, new flavour infusions and unique Gin brands are appearing in abundance. Gin may previously have been perceived as the drink of choice for an older generation, yet a revival of the drink has kick started numerous brands to market their particular brand of gin in more creative and more elegant ways.
Gin has always been seen as a sophisticated drink. And with this piece of self-initiated branding, we aimed not to abandon this but to revive it by designing a brand which encapsulates a theme of modern sophistication. 
Morpheus Gin is a brand which takes a route of modern sophistication. In a market which is beginning to be populated by brands which use a vintage-looking identity, Morpheus Gin forms its own pathway by being of its own styling and avoids the trend. 
The concept of this brand is as any other: it sells Gin. The challenge was not to make the business objective interesting, but to take something simple and portray it in an elegant and sophisticated way with a modern twist that is unlike any other brand, throughout it's branding, marketing and packaging.
In Greek mythology, the word Morpheus is associated with dreams. We adopted this within the identity and packaging with a theme of abstraction within typographic pattern. Keeping the bottle design in a minimal, yet classic looking design allowed for more impact with the packaging it is within. 
The abstract typographic style on the packaging stands out by actually doing less. Amongst an array of vintage, retro style gin packaging on the shelves, this packaging is intended to call attention with minimal use of colour and a repeated type pattern that is clean and contemporary.