BeMoneySavvy is a group of life, home and medical insurance experts with a difference, offering clear advice on what's best for every customer. They have a large team in Manchester, training both themselves and a huge network of providers on the latest changes in the market.
To reflect their transparent approach, Be Money Savvy needed a new website for lead generation – something clean, slick and easy to navigate.
Everything, from the brand's social proof and service commitments to the finer points of their packages, had to remove the learning curve from hiring an insurance broker.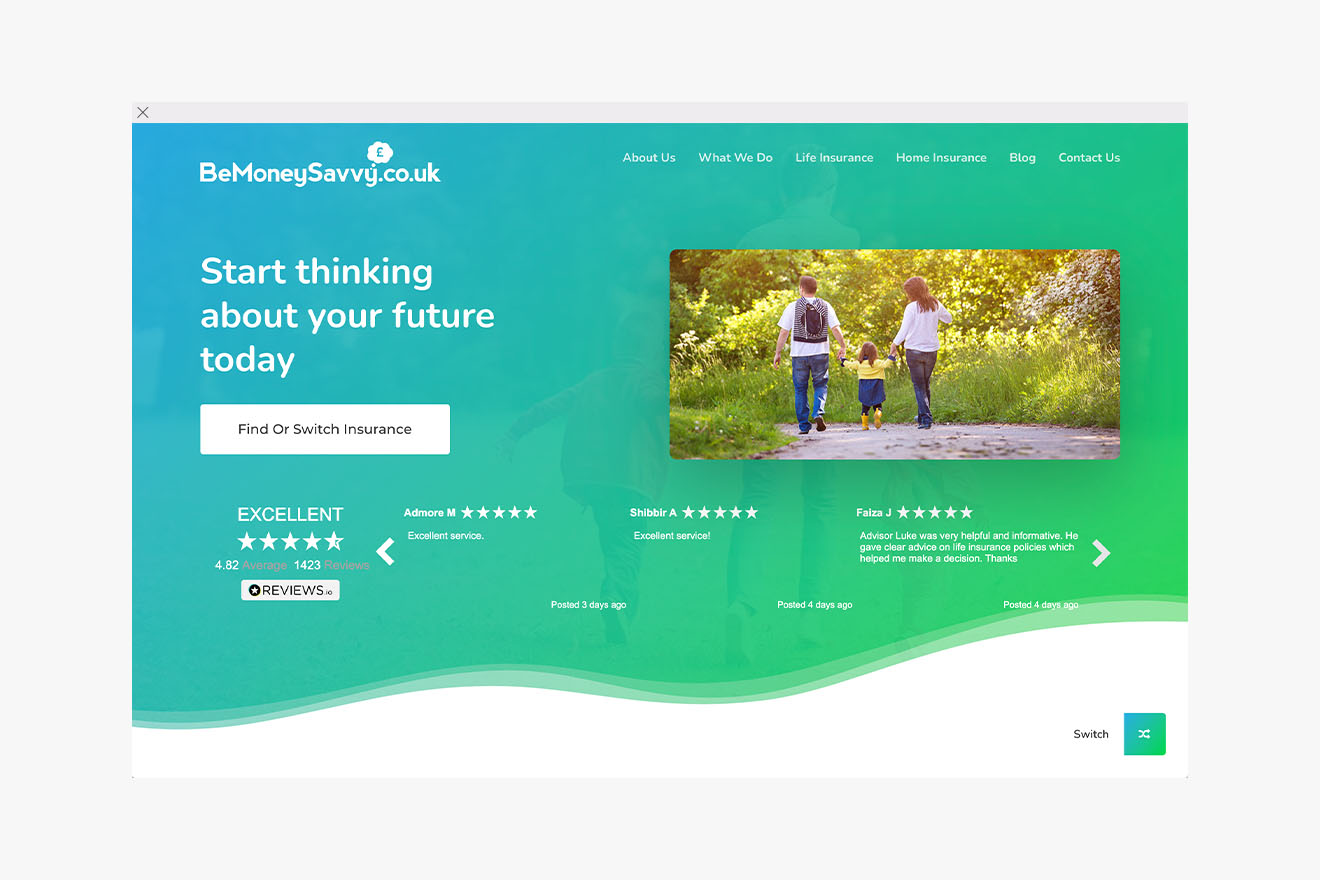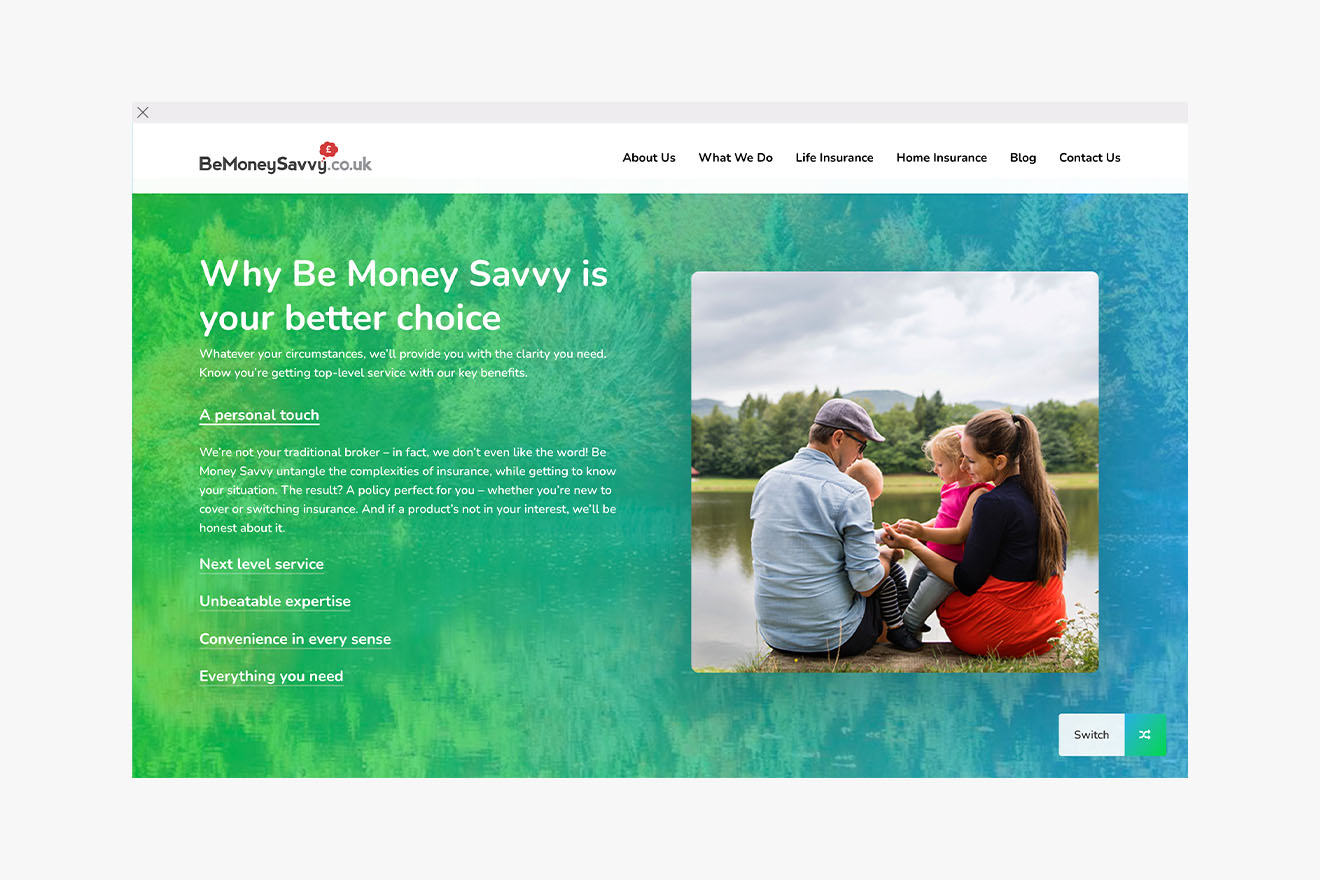 From the start, we kept things simple. Discussions with the client led us towards 'less is more', emphasising the clear-cut nature of their business.
After the initial Discovery stage, we wireframed a WordPress design from scratch, leaving plenty of space for short, impactful descriptions. Graphics, buttons and text boxes laid out the benefits of a broker, making it supremely interactive. We also built space for well-placed stats and customer testimony, nurturing trust en route to their contact page.
Throughout, we knew one element would be even more crucial than others – the site's Conversation forms. These are the points at which people convert to a hot lead, leaving their info and asking for a call. If the forms weren't right, customers might leave the site, or else provide scant information for BeMoneySavvy's tailored advice.
That's why we coded, developed and tested custom Conversation prompts, fully optimised for lead conversion.
The website looks amazing. You are welcomed by a CTA button and a spread of customer quotes and reviews. The homepage moves through key brand messages, competitive differences and a 1-2-3 service breakdown.
Navigation is rich and fluid. Icons split up insurance details so they're less intimidating and easier to read. Changing colours mirror the brand's palette, highlighting sections you're hovering over. The client is very happy. Since our redesign, they've gained better leads – and more of them.
View Website