Thinking of ideas for blog posts can be difficult, here's our tips!
As we've just posted our 100th blog, we thought we'd highlight the process that goes into each and every piece of written content we share. Creating relevant content is extremely important on a number of levels, and if you can give out the best information in your sector, you'll quickly see the difference in visitors to your site, now let's get straight into it, how to think of blog posts!
First things first, what do we do? 😲
As an agency, we suppose we are lucky as there are countless different subjects which relate directly to what we do on a daily basis. As you will see from our blog posts, we cover everything from social media marketing to whatever design trend is dominating the graphic world at that moment. However, we understand that not every business can offer this level of variance. Therefore we would suggest starting by asserting yourself as an expert. To do this, talk about what you know best! We won't sit here and confess to know anything about the best way to appeal contour, nor will we talk about ways to improve your golf swing. So make sure that you talk about what you know, because we are more than ready to listen.
What questions are you asked?

🤔
Can you remember what the last question you were asked was? Well if you can, that's a great place to start! Think about the language that was used by the person asking, as it is likely they will be your audience. Looking at the language will also help you to understand how your blog should be put together. By avoiding overly complicated terminology, you widen your potential audience and therefore increase the chance of driving more traffic to and hopefully sales from your website.
Tips of remember what you've been asked
Take a note of EVERYTHING you are asked, you can write blogs about them individual questions.
Start a word document or a note on your computer.
If you have members of staff, ask them what questions they get asked often.
Questions and Answers on Social Media

🖥️
Social media is at the forefront of all brand to customer interaction, so what better way to find out what your clients want to know than using your social media outlets. Many of the platforms now allow interactive question and answer sessions, whether it's a Facebook Live video or for those who are a little scared of being in front of the camera, an Instagram story Q&A.
As a company, we like to use Instagram quiz questions to find out what our followers know and what they are less knowledgeable about; this gives us a great place to start when it comes to blog content.
Using Social Media to ask questions
Start a live stream and ask your audience what tips they would like.
Use Social Media stories to ask questions, people can then respond directly on your story.
Post a status announcing some of your ideas and ask your audience for more.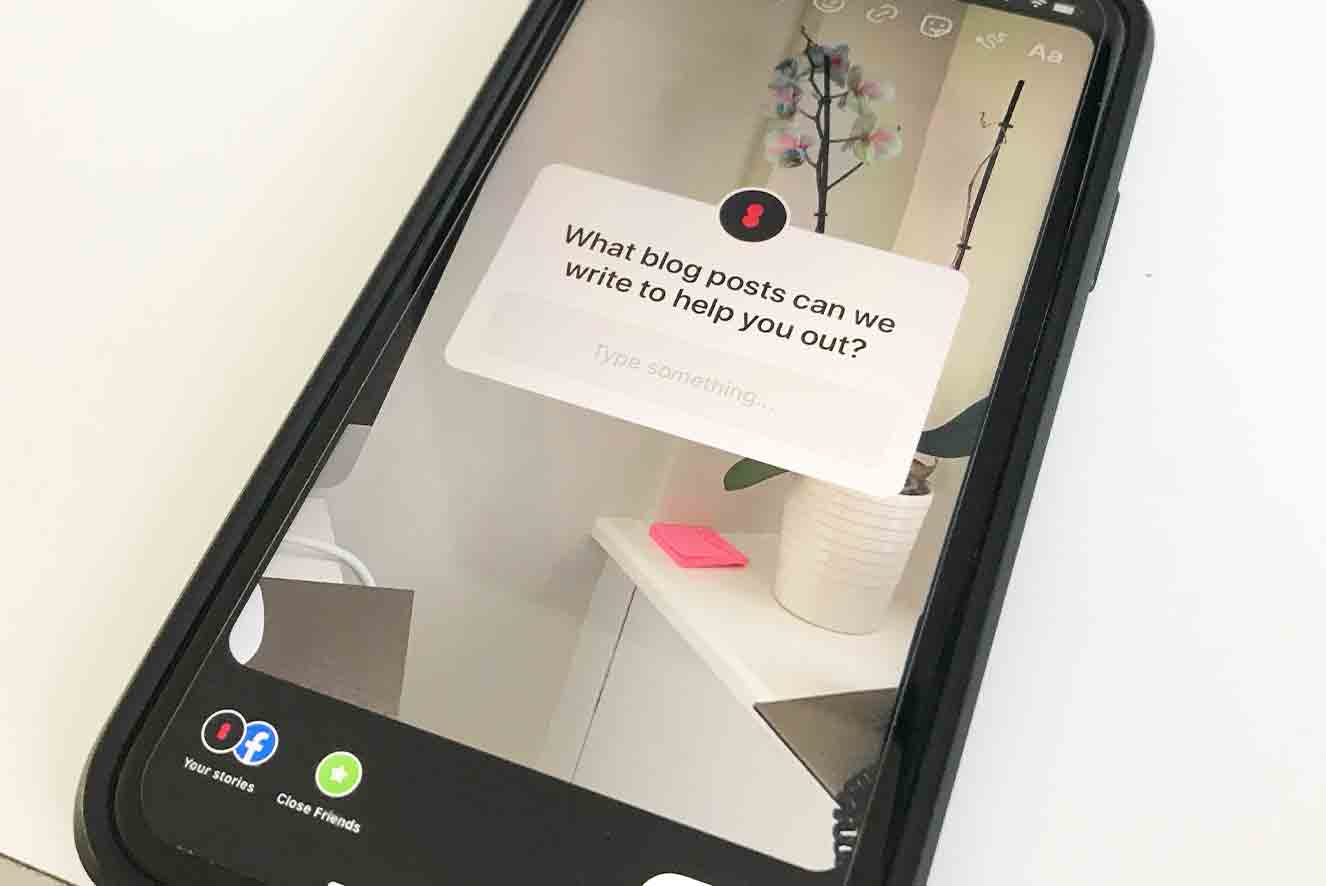 Investigate online

🌐
If you are aiming to write something that no one has before, then don't! You wouldn't believe the number of blogs and content out there, and in the technological society in which we live, it's almost impossible to be the first to write or say anything. If you do come across something that has never been mentioned before, there is likely to be a reason why, so investigate thoroughly and make sure not to upset anyone in the process.
We would suggest having a look around the internet, take some knowledge and figures from elsewhere, but please give those places credit. Before anything you put together hits your website, we would advise having it read through multiple times by different people. Everything you put out should be saturated with your personality and not that of someone else.
Tips on searching the web 
Take a look at what your competitors are doing, but do it better!
Keep an eye on what's trending online and see if you can relate it to your business.
Watch videos on Youtube of how marketers do it, bloggers are giving away so many tips online that can help you out.
More minds, better content

💡
Our final tip for creating that brilliant content is collaboration. When planning all of our future posts, we take time to carefully evaluate what information we already have out there and where we want to take the next blog. We feel each post should have individual value as well as that of a collaborative nature. Almost like pieces of a marketing, graphics and design jigsaw puzzle, and to do this, we bring multiple members of our team together to pick out the best ideas and throw some of their expert knowledge into the conversation.
Planning a great blog is in most cases as good as writing it. If you feel you need any advice regarding content creation, we would be more than willing to help. Whether you want to come into our office and meet with our in-house writer, or you wish to arrange an online call we would love to hear from you. 
Using your team 
Have you got a member of staff who is great with grammar, get them involved!
Use somebody who is creative to collect the relevant imagery for the blog posts.
If you've not got team members, don't post because you have to, take your time with the blogs.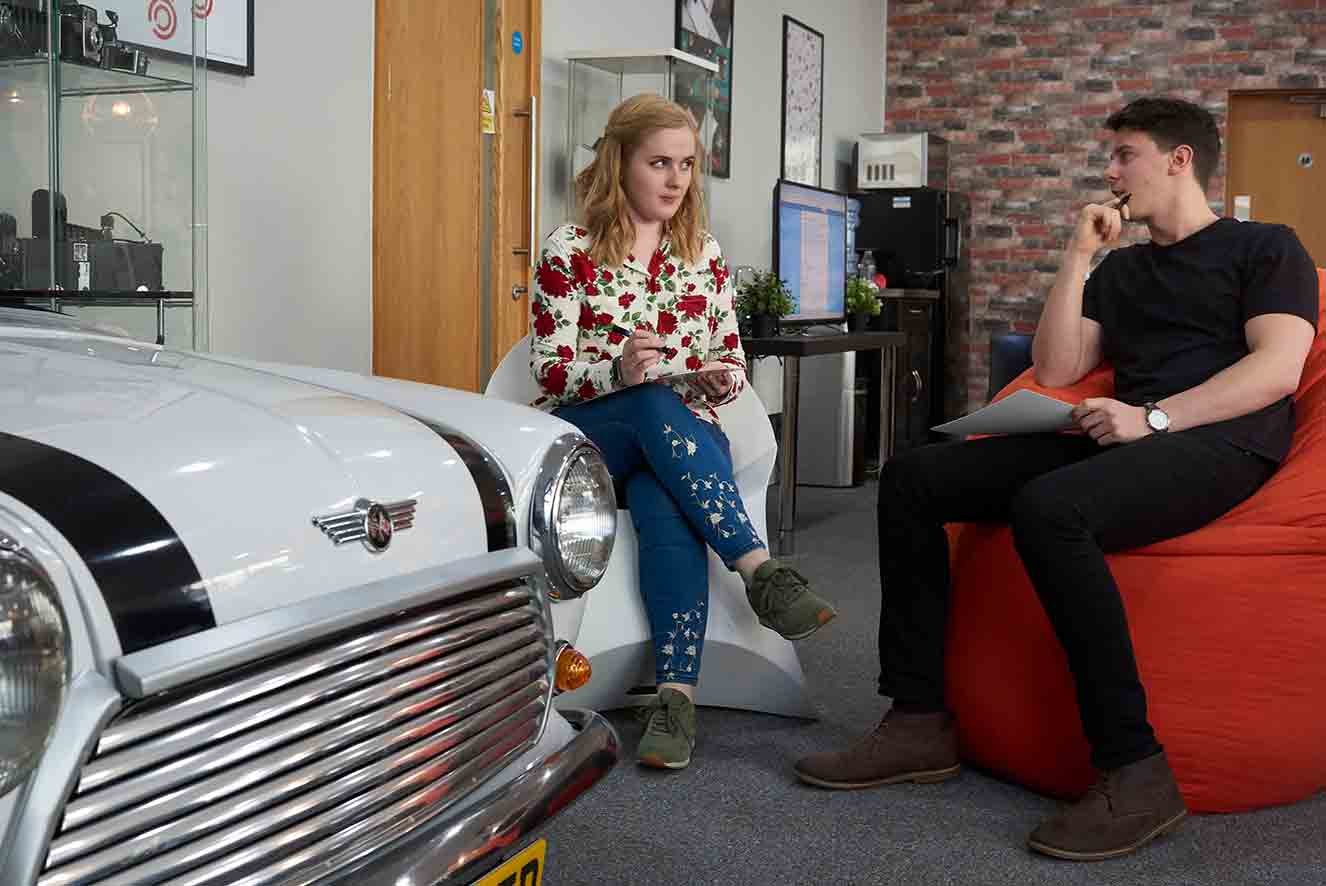 If you would like more helpful tips on Digital Marketing take a look at the posts below.

If  you would like further help with your blog writing and digital marketing.
Our marketing team in Manchester are here to help, contact us today.