Historic school with modern values
Creating modern on-brand print and web designs for this 170+ year old school.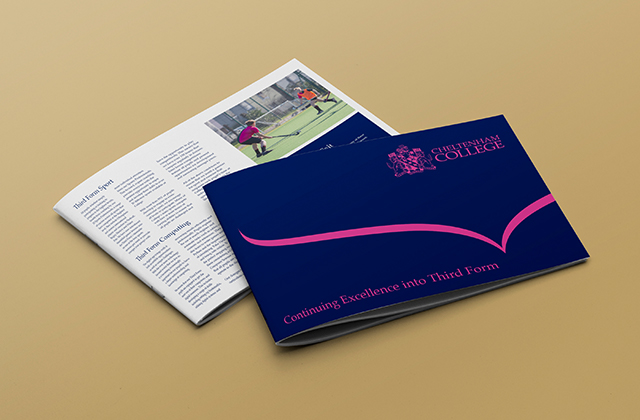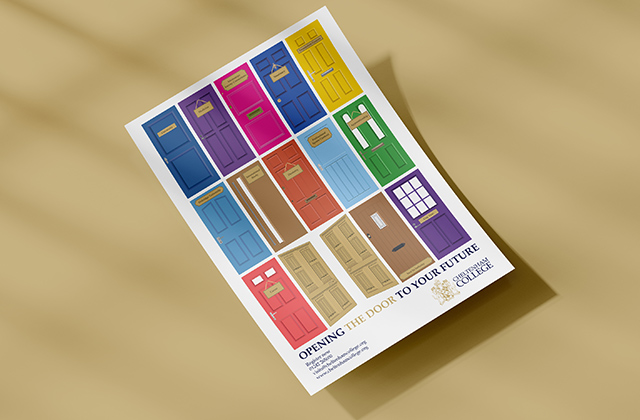 Cheltenham College first worked alongside the Create8 team when they were planning design concepts for an upcoming open day. Create8 took the concepts on board and developed two different styles for the team at Cheltenham College to choose between. The final concept they chose was based around opening doors for their students futures. The design included an illustration of their own front doors opening, this was later animated in the video adverts we created. The bright colours and fun concept stands out amongst their usual brand guidelines and helped to catch the eye of not just the parents but also the potential students.
Another project we worked on for Cheltenham College was the creation of various gifs to be used in their online marketing. We designed different styles of gif for each area of the college, Pre-Prep, The Prep and the College. Each school has its own style and branding that needed to be clear in the gifs created. Once the designs were confirmed we could then create and export the various sizes and layouts.
With this project under our belt working alongside their brand guidelines, we then designed an A4 folded leaflet for their Third Form. Designed to fit in with their current set of brochures, the 4 pages were kept within their guidelines whilst bringing in new elements to keep the modern style throughout.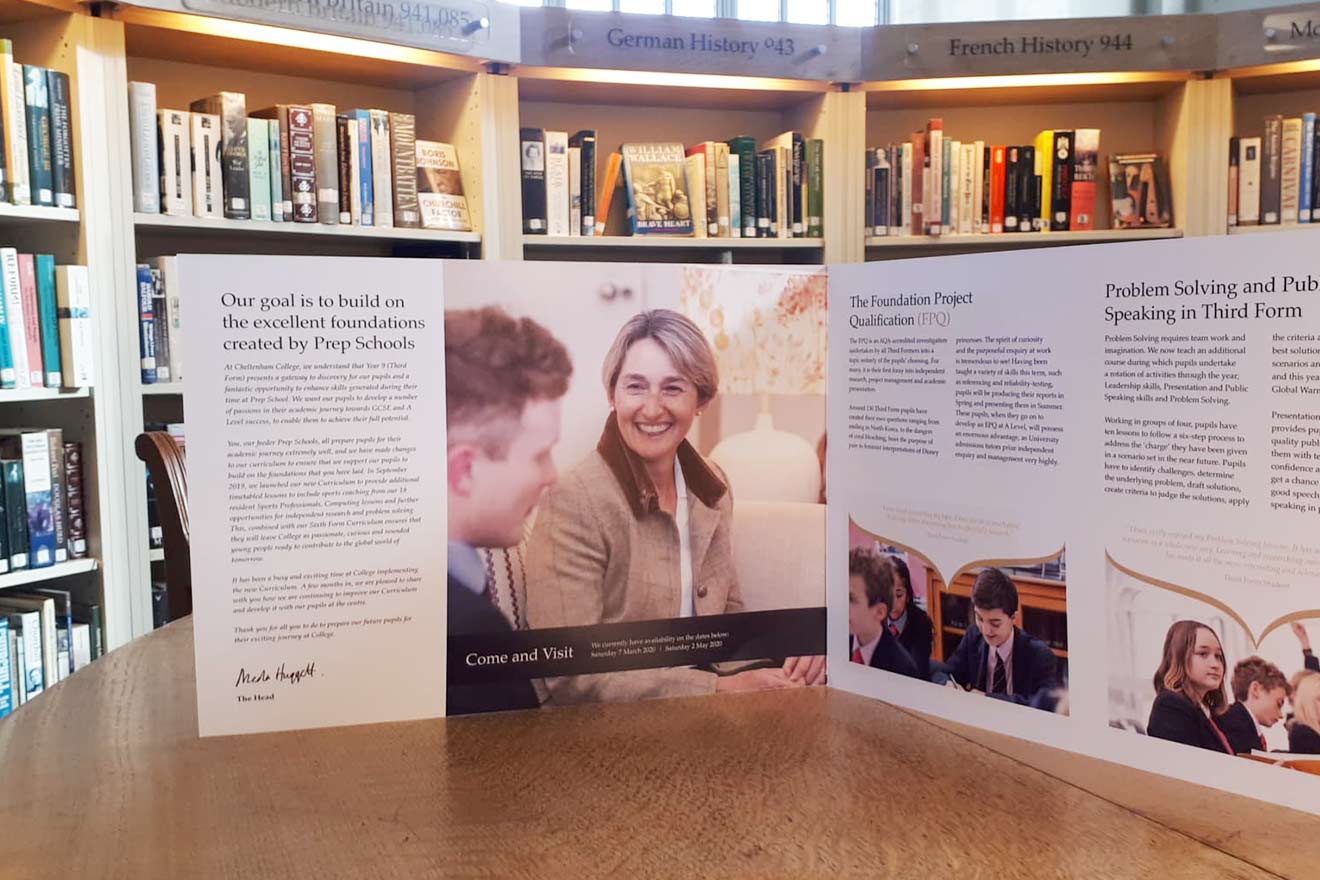 Hannah from the Cheltenham College team had this to say: "Having worked with the team on a number of projects now, I have been impressed with how well they are able to understand the brief and my ideas whilst elevating them to be even better.
From the offset, the team were keen to have a clear understanding of our brand as a whole and the guidelines to ensure that they were able to create everything in a uniform manner. This aided the process in being really smooth and reduced a lot of back and forth. They also found new ways of developing our existing brand to give it a new lease of life.
Create8 are always quick to respond to emails and amends without ever losing their high standards of quality, even when a short deadline has been provided. I am impressed with their professionalism and creativity of the team, they truly are a pleasure to work with."