It was John Selden who first penned the phrase, "Do as I say and not as I do." That was in 1654, and yet here we are, a modern creative agency, beaming with pride and energy still quoting it today, but why? Well as we watch many new companies come into the world and are hired to help them along the way. We absolutely love to help!
However, whilst we give you advice within our blog, we as a company don't necessarily follow all the tips and tricks ourselves. As much as we say that you need to find the time, we really do know it can be difficult!
Everything works together within a company to help you gain the clients, sales and brand awareness. So whilst you take your schedule apart to find the time for everything, what should you be focussing on?
You
It is pivotal to know the value of your brand. Everything you do in business matters no matter how big or small, so put thought into what makes your company tick. What are the cogs that turn late at night saying to you? Trust us, we know the life of the lonely entrepreneur, and we know the bigger business mentality.
The important thing to remember is, if you're aspiring to compete with a larger company, they have department after department working on one tiny idea before they put it out into the world. You might be alone in your office and your idea is no more than a passing thought! That's why your business belongs to you, and that's why you are its most valuable asset.
Branding
Your branding matters. The branding you choose, the colours within your logo, the development of your ethos. Every time a potential customer sees what you have going on, you want them to remember who you are and what you stand for.
You only have a few seconds to capture the attention of those passers by, and you don't want that first impression to be a negative one, because customers can be difficult to win back once they've made their first decision. So what are you all about?

Marketing
So once you've been discovered and remembered, you now need to make people buy and want to keep buying. This is where marketing comes in.
The marketing of companies can often be responsible for whether it flies or falls. We advise covering all bases for marketing, from social media outlets to having the highest calibre hard-copy marketing materials.
When it comes to your marketing, place the emphasis on you and what you do best. This time we need you to make it look like you are exactly what everyone wants. For example, when Apple came into the mobile phone sector, everyone already had a phone in their hands, but after Apple's marketing for their brand new product, everybody wanted an iPhone instead.
We recommend putting a lot of thought into your marketing, and having a reasonable budget to get things done at the quality your business deserves. Better yet hire somebody else to come up with some modern and relevant ideas for you.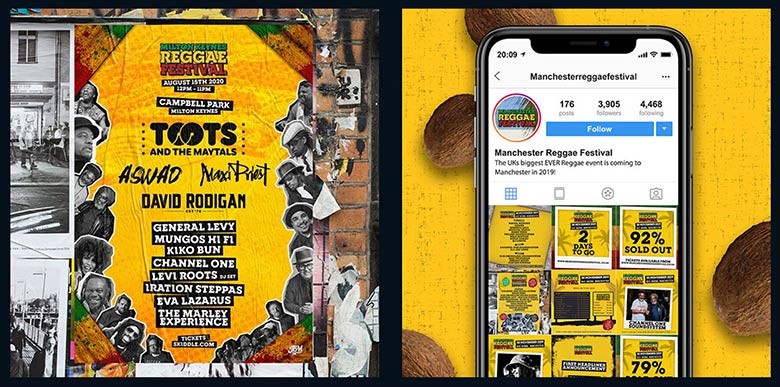 Web Design
Your website is the shopfront of your business. If you don't have a physical location it may be the only one you have, so why would you want anything other than the best for your website?
An expert will not only be ready to work on every decision you make, they will also be there to help and make suggestions. Graphic designers and web developers are the modern-day artists of the world, they take immense pride in what they do, and most are perfectionists. So believe us, paying for a good one will be worth your while!
If you choose to go with a designer who is part of a creative agency, this could work even more in your benefit. Agencies often bounce ideas around amongst their staff to create something brilliant on behalf of every client. If one designer makes a suggestion that another hasn't thought of, who benefits? Only you!
So, be you. Be unapologetic in appreciating what you are good at and what sets your business apart.
Get in touch to find out how our Manchester Creative Agency can help you challenge the norm and create stand-out branding, marketing and a website for your company.